Electric trucks: Mercedes-Benz and Renault Trucks make further steps forward
Mercedes-Benz and Renault Trucks keep on working with the aim of implementing and testing the use of electric trucks. Starting from Germany, Daimler Truck announced that, «since July 2019, the purely battery-electric Mercedes-Benz eActros has proven its worth in extensive field testing at the company Logistik Schmitt. The eActros has travelled a total of around […]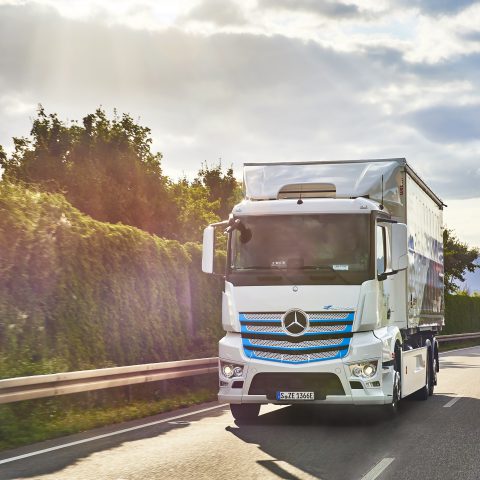 Mercedes-Benz and Renault Trucks keep on working with the aim of implementing and testing the use of electric trucks. Starting from Germany, Daimler Truck announced that, «since July 2019, the purely battery-electric Mercedes-Benz eActros has proven its worth in extensive field testing at the company Logistik Schmitt. The eActros has travelled a total of around 50,000 kilometres in the Northern Black Forest to date, carrying more than 100,000 load units on around 5,000 trips. In doing so, it has transported around 30,000 tonnes of freight». Since 2018, prototypes of the eActros have also been successfully in operation with various additional customers. Series production of the eActros is planned to begin at the Wörth plant this year.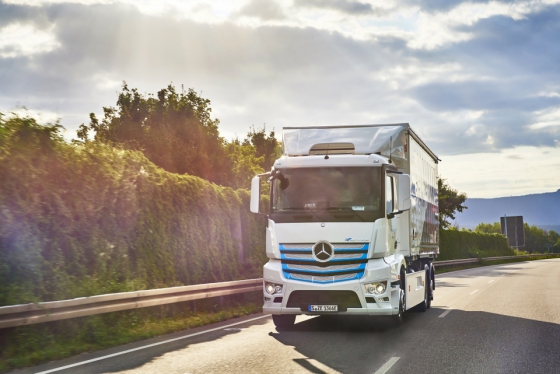 Electric trucks, Mercedes-Benz eActros gaining experience on the road
As a result of the positive experience, Logistik Schmitt has, since January 2021, also been using the eActros on a demanding new route along the B462 main road, which largely corresponds to the planned eWayBW catenary route. The eActros was originally not planned to begin travelling along this route until mid-2021, when a further-developed variant of the electric truck will be used for this purpose. However, the experts at Mercedes-Benz want to take advantage of this opportunity to also test the current prototype in detail here. Because the eActros is powered solely by batteries, it can very flexibly accommodate route changes at short notice.
Renault Trucks, a full electric range available from 2023
An answer to such a challenge came from Renault Trucks, Volvo Group's subsidiary, which stated that an electric range for each market segment – namely distribution, construction and long distance – will be available from 2023. In order to make such target achievable, the company is setting up an organization dedicated to electric mobility.
As a matter of fact, in March 2020, Renault Trucks began series production of its second generation of electric vehicles at the Blainville-sur-Orne plant. The Group now boasts a comprehensive all-electric range on the market, from 3.1 to 26 tonnes, comprising the Renault Trucks D Z.E., D Wide Z.E. and the Renault Trucks Master Z.E.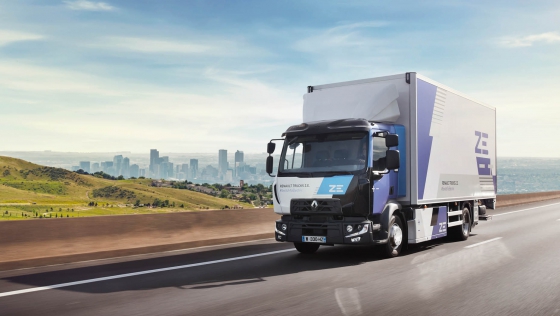 A dip in the sea. The world's fastest all-electric passenger ship to be launched in Sweden
Last but not least, let's talk about a curiosity emerging from water. The world's fastest all-electric passenger ship will be launched in Stockholm next year. Its name is Candela Speedboat and comes from the Swedish tech company Candela. The boat is a fast all-electric commuter ferry that soar above the waves on foils, quietly and efficiently carrying passengers at speeds up to 30 knots.
As soon as next year Candela's new 30-passenger ferry P-30 will commence operations, with the intention of eventually replacing the city's aging fleet of 60 diesel boats that serve commuters and visitors to and from the vast, 30 000-island archipelago that stretches from the city center. After sea trials, the P-30 will start commercial operation in 2023.