Liebherr and Kamaz keep working together
Liebherr and Kamaz, producing engines and competition champions together After the successful collaboration on the production of truck engines, for both oil&gas applications and Paris-Dakar key players, Liebherr and Kamaz keep working together, and this time they are focusing also on a made-in-Russia 6-cylinders, 2 liters cylinder displacement, Kamaz branded with the name of 910.10. […]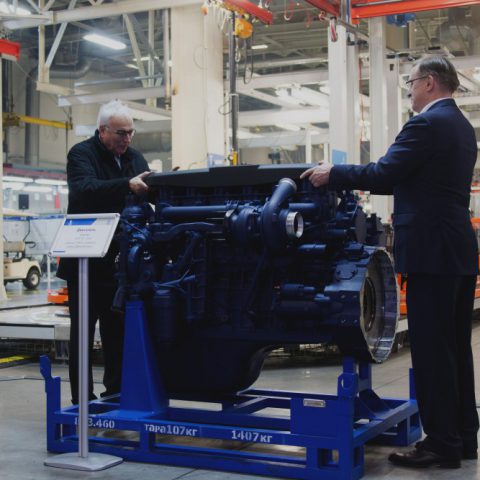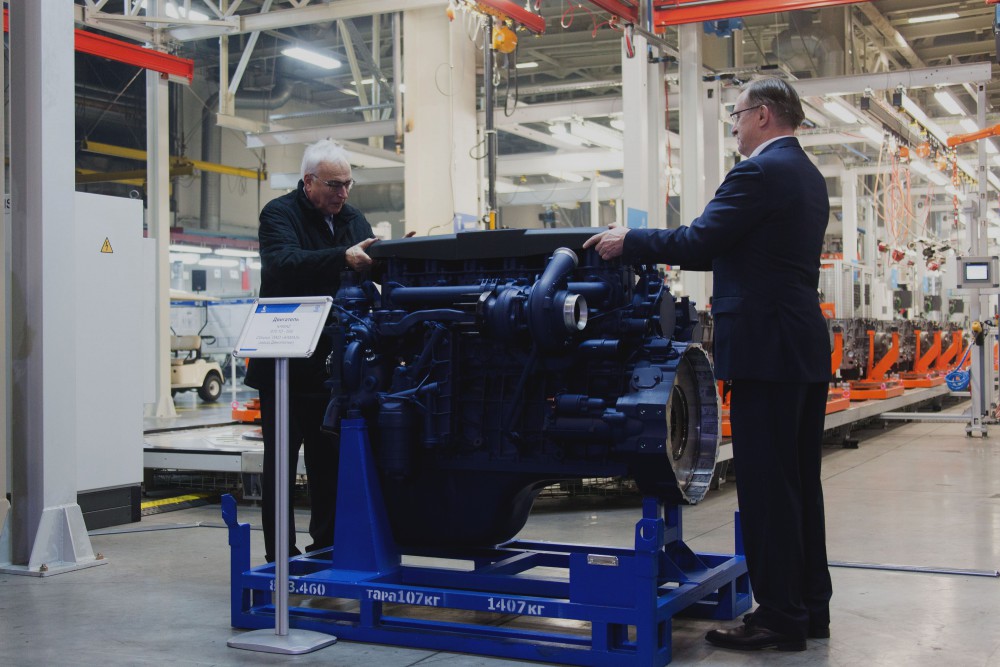 Liebherr and Kamaz, producing engines and competition champions together
After the successful collaboration on the production of truck engines, for both oil&gas applications and Paris-Dakar key players, Liebherr and Kamaz keep working together, and this time they are focusing also on a made-in-Russia 6-cylinders, 2 liters cylinder displacement, Kamaz branded with the name of 910.10. The engine production started in December 2017, only after Russian assembly lines were updated, as well as the painting unit and the test bench, to meet the requirements of assembling block and cyilinder head. The engine produces a range of power between 300 and 520 kilowatt. Liebherr's experience helped in both Ecu and common rail management. Key points of the engineering strategy are consumption reduction, optimization of operational weight, life cycle extension, that results also in maintenance spans of 150.000 kilometers.
It is good to remember that in the 2010 edition of Paris-Dakar, Kamaz won all of the 14 stages. Since 2002, only Iveco figured out (twice) how to interrupt Kamaz's hegemony in the competition.

Liebherr and Kamaz partnership in the words of their leaders
Sergey Kogogin, Kamaz general manager, stated that an innovative approach was needed in order to build Kamaz's most advanced vehicles. Product optimization, said Kogogin, is the key to enter new markets. Therefore, the new powerful and reliable engines, designed and produced in partnership with Liebherr (due to their solid experience in developing engines for harsh environments) will allow Kamaz to improve significantly technical and consumption related features in their vehicles, that means safer trucks for people and environment.
Willi Liebherr, president of Liebherr Group, pinpointed that the two companies have been working together for years, since the opening of facilities for the production of spare parts for Kamaz. «It is a great pleasure», affirms Willi Liebherr, «to be present at the born of a new engine, that is the direct result of mutual work of developers and engineers. The impressing production and assembly line has been realized exclusively for the new engine series. I want to express a special gratitude to all Liebherr and Kamaz workers, who made this project possible, and I wish them success with the new engine».