Roush CleanTech gets Carb Hd-Obd certifications
Roush CleanTech to take the lead in propane engines manufacturing Roush CleanTech is a propane autogas fuel system manufacturer. It is the first one to receive certifications recognized by two different environmental entities. One is the Environmental Protection Agency's (Epa), the second is California Air Resources Board's (Epa) heavy duty-onboard diagnostics certification. All Roush CleanTech's […]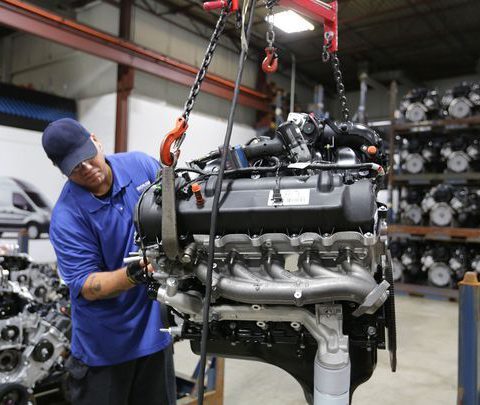 Roush CleanTech to take the lead in propane engines manufacturing
Roush CleanTech is a propane autogas fuel system manufacturer. It is the first one to receive certifications recognized by two different environmental entities. One is the Environmental Protection Agency's (Epa), the second is California Air Resources Board's (Epa) heavy duty-onboard diagnostics certification. All Roush CleanTech's engines of the category got the approval. 2018 is the first year in which alternative fuel vehicles are not exempt anymore. Now, under new regulations, they are compared to normal gasoline vehicles. This means they have to meet the same requirements.
Alternative fuels go mainstream
This concept has been reaffirmed by Todd Mouw, Roush CleanTech president. «Vehicles powered by a fuel other than gasoline or diesel should no longer be considered alternative», he said. «As shown by the regulatory agencies decisions to require all fuels in its Hd-Obd certification, propane autogas and others like compressed natural gas are moving into the mainstream», concludes Mouw.
Now also on heavy-duty vehicles
The HD-OBD certification will be applied to all vehicles featuring a gross weight rating that is over 14.000 pounds. With onboard monitors, it will now be possible to track, record and report out whether the vehicles respects emissions regulations. In an era where emissions are becoming more and more a thing to deal with, this is a great step. It is now also for alternative fuels. Gasoline vehicles have instead been subject to these regulations since 2016. And we are still talking about vehicles that weight over 14.000 pounds. Passenger cars and light-duty vehicles started being equipped with onboard diagnostic systems since the 1990s.
«We continue to invest in innovative technology and the customer experience», says Mouw, proud of the result. «Our customers deserve the best alternative-energy solutions we can bring to allow them to meet their economic and environmental sustainability goals» he concludes.
All of Roush CleanTech's propane autogas-fueled vehicles with Ford 6.8L 2V and 3V engines fall under the Carb Hd-Obd certification. This includes medium-duty fleet vehicles and school buses. The 3V engine is also the first and only propane autogas engine available in Class 4-7 vehicles to get the certification for the optional low nitrogen oxide level of 0.067 grams per kilowatt-hour. Beside particulate mass, nitrogen oxides are among the worst products of combustion processes. This shows how important is the success obtained by the company.