Red Dot Award for the Torsus Praetorian off-road bus
The Torsus Praetorian off-road bus has been awarded a Red Dot Award in the Product Design 2020 category, for its outstanding design quality. The Torsus Praetorian is the world's first heavy duty 4×4 off-road bus. Designed to transport personnel and equipment safely across the world's harshest environments, the bus is based on an upgraded heavy-duty Man […]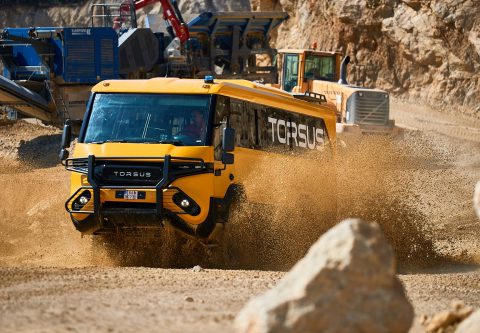 The Torsus Praetorian off-road bus has been awarded a Red Dot Award in the Product Design 2020 category, for its outstanding design quality.
The Torsus Praetorian is the world's first heavy duty 4×4 off-road bus. Designed to transport personnel and equipment safely across the world's harshest environments, the bus is based on an upgraded heavy-duty Man chassis and is powered by Man engines and drivetrain.
EIGHT MAN ENGINES AT WORK BETWEEN TRINIDAD AND TOBAGO
Torsus Praetorian: an outstanding design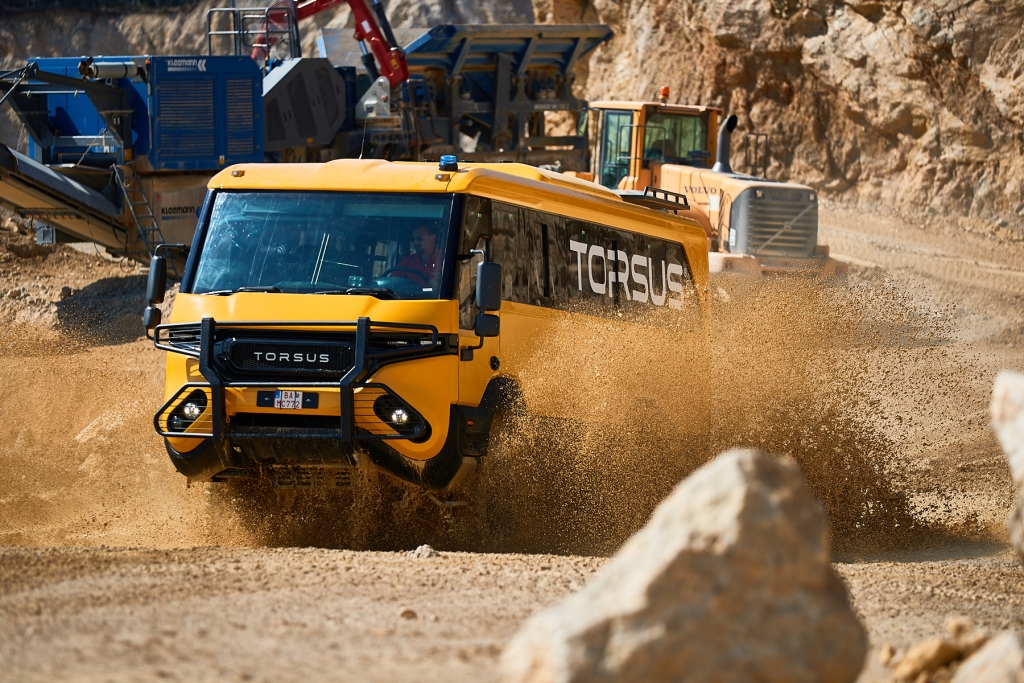 «It's a privilege and an honour for us to be awarded the globally respected and admired Red Dot Award, for the outstanding design of our iconic Torsus Praetorian. We are very proud to accept this award and it is testament to the skilled work of the Torsus team and our design partners at Werkemotion who, together, helped produce the world's toughest and most capable off-road bus», said Vakhtang Dzhukashvili, founder and CEO of Torsus.
What is the Red Dot Award?
The Red Dot Award has provided for over 60 years a platform for designers and companies to assess good design. The products that enter into the competition are tested and judged by an expert jury in search of the very best in design and innovation. Lasting several days, the jurors test all the entries in order to assess the aesthetic, the materials selected, the level of craftsmanship, the surface structure, ergonomics and functionality. After long discussions together, they decide on the design quality of the products, with only the best designs receiving an award.