Volkswagen looks away. Batteries are the target
Volkswagen looks away, batteries are the target. Despite the post-Covid shallows and the recession that has hit the passenger cars market hard,  Volkswagen invests on batteries technology in order to accelerate the optimization of the full electric technology. For first, we report the news concerning the battery cell development and production in Salzgitter, Lower Saxony, […]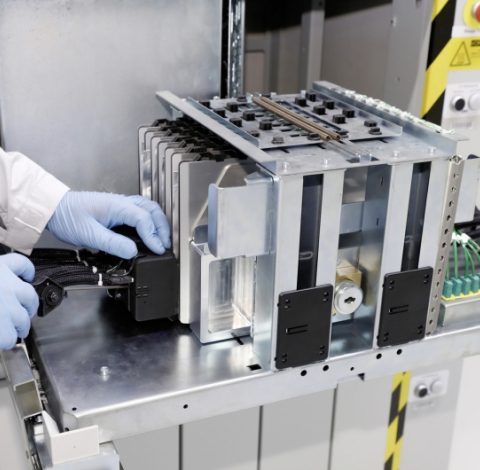 Volkswagen looks away, batteries are the target. Despite the post-Covid shallows and the recession that has hit the passenger cars market hard,  Volkswagen invests on batteries technology in order to accelerate the optimization of the full electric technology. For first, we report the news concerning the battery cell development and production in Salzgitter, Lower Saxony, in Germany.
Volkswagen and batteries. A story in Salzgitter
The Volkswagen Group is setting benchmarks in the development, testing and production of cutting-edge battery cell technology in Germany. In Salzgitter (Lower Saxony) alone, over 1,000 jobs are to be created by 2023/24 for testing and producing battery cells – 300 at Volkswagen's development center and pilot line, 700 in a joint venture between Northvolt and Volkswagen to build and operate a battery cell factory. Over one billion euros is to be invested in the Volkswagen Group's battery cell activities over the same period. The Volkswagen Group has therefore established a battery cell business area at Volkswagen Group Components. This business area is designed to optimize battery cells for future use in the Group's electric models in cooperation with suppliers. The spectrum ranges from increasing capacity to extend the range, reducing the use of scarce raw materials and optimizing sustainable manufacturing processes through to recycling battery systems. Thomas Schmall, Chairman of the Board of Management of Group Components, said: "We already develop and manufacture power electronics, battery systems, electric motors and charging systems, and are building up battery recycling know-how. With the integration of the battery cell business area, Volkswagen Group Components is on track to becoming a globally leading producer of e-mobility components."
Volkswagen increases stake in QuantumScape
The Volkswagen Group is increasing its stake in QuantumScape and making an additional investment of up to US$200 million in the US battery specialist. The goal is to drive forward the joint development of solid-state battery technology. In future, solid-state batteries are expected to significantly increase range and shorten charging times further. "We are making technological progress with our partner QuantumScape. The additional investment will effectively strengthen and accelerate our joint development work", said Thomas Schmall. The Volkswagen Group and QuantumScape have also been collaborating in a joint venture to enable industrial-level production of solid-state batteries since 2018.