The latest "conversion" of Bicker Elektronik: DC160WS
Bicker Elektronik has one more DC/DC converter available, the DC160WS. It is capable to deliver, fanless, 160 watts of continuous power. Developed for long-term continuous operation and for wide temperature ranges (from -20 up to +70 °C), the DC160WS comes with high quality handpicked components. In addition to the ultra-wide input range of 6 to […]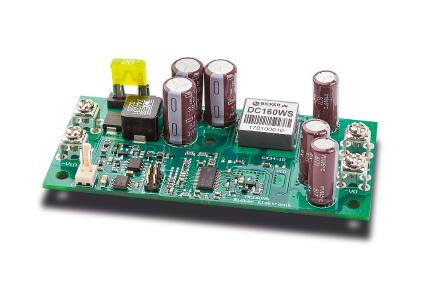 Bicker Elektronik has one more DC/DC converter available, the DC160WS. It is capable to deliver, fanless, 160 watts of continuous power. Developed for long-term continuous operation and for wide temperature ranges (from -20 up to +70 °C), the DC160WS comes with high quality handpicked components. In addition to the ultra-wide input range of 6 to 36 VDC, the compact converter offers three jumper-selectable output voltages of 12, 19 or 24 VDC, so that potentially any equivalent single-voltage mainboard or computer system can be powered.
Main applications? Typically demanding ones in industrial automation, mobile applications for transport, construction site and agricultural vehicles, pharmaceutical and food industry as well as kiosk/Pos/Poi applications.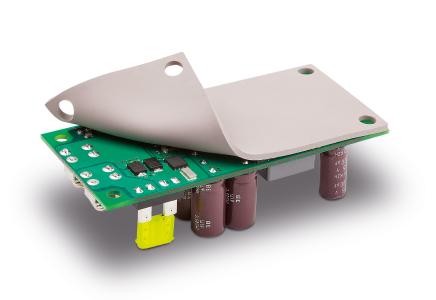 DC160WS for industrial and mobile applications
The DC160WS is ideally suited for use in mobile applications within the 12 V or 24 V electrical vehicle system as well as for industrial applications with voltage fluctuations in 12 V or 24 V DC supply systems. With a footprint of 95 x 45 mm and a height of 25.4 mm, the DC/DC converter can be quite naturally integrated into compact and closed IPC and Embedded BoxPC systems.
The thermally optimized design ensures minimal heat build-up and thus higher reliability. For heat dissipation between the power components on the circuit board bottom and the chassis of the application, the DC160WS already includes a suitable heat transfer pad and 5 distance bolts. In particular, the additional mounting hole in the center of the PCB ensures a permanently safe thermal connection to the housing.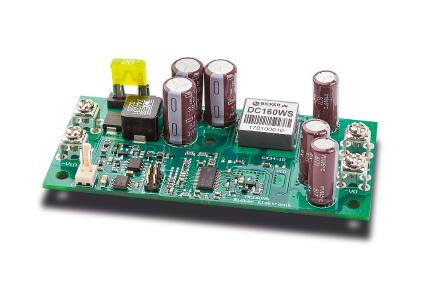 Connectivity, safety and long-term availability
The DC160WS has stable screw terminals at the inputs and outputs. A polarity protection at input, short-circuit, overvoltage and overtemperature protection are integrated as standard. In addition, a remote on/off signal input for external wiring is also available.
Bicker Elektronik grants a three-year warranty on the DC160WS, as well as a long-term availability of at least 5 years. In addition, the company offers comprehensive services, especially for system developers. These include personal on-site consulting during the design-in process by sales engineers and subsequent project support by the sales, development and service teams of Bicker Elektronik.
As part of the Power+Board program, Bicker Elektronik customers receive already tested PSU + Mainboard bundles plus industrial-grade accessories from a single source. On request, the specialists from Bicker Elektronik realize customer-specific special solutions and also offer laboratory and measuring services for customer systems.