Bonfiglioli Mosaico
Bonfiglioli Mosaico is the bridge to digitisation and a user-friendly approach. What is it, in details? We get them to explain it to us directly (Here the interview at Agritechnica 2019). Bonfiglioli Mosaico: a complete e-procurement system Mosaico has become a complete e-procurement system: the new version is online with a wide range of features […]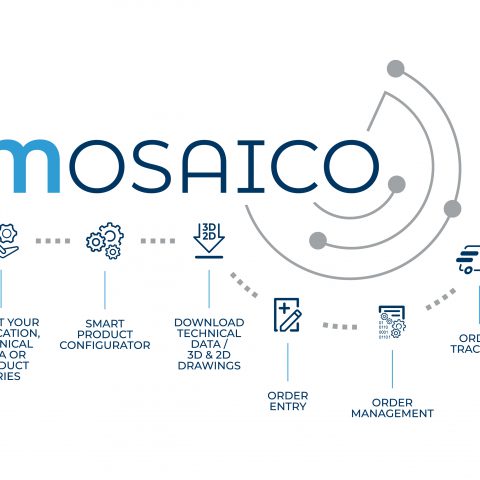 Bonfiglioli Mosaico is the bridge to digitisation and a user-friendly approach. What is it, in details? We get them to explain it to us directly (Here the interview at Agritechnica 2019).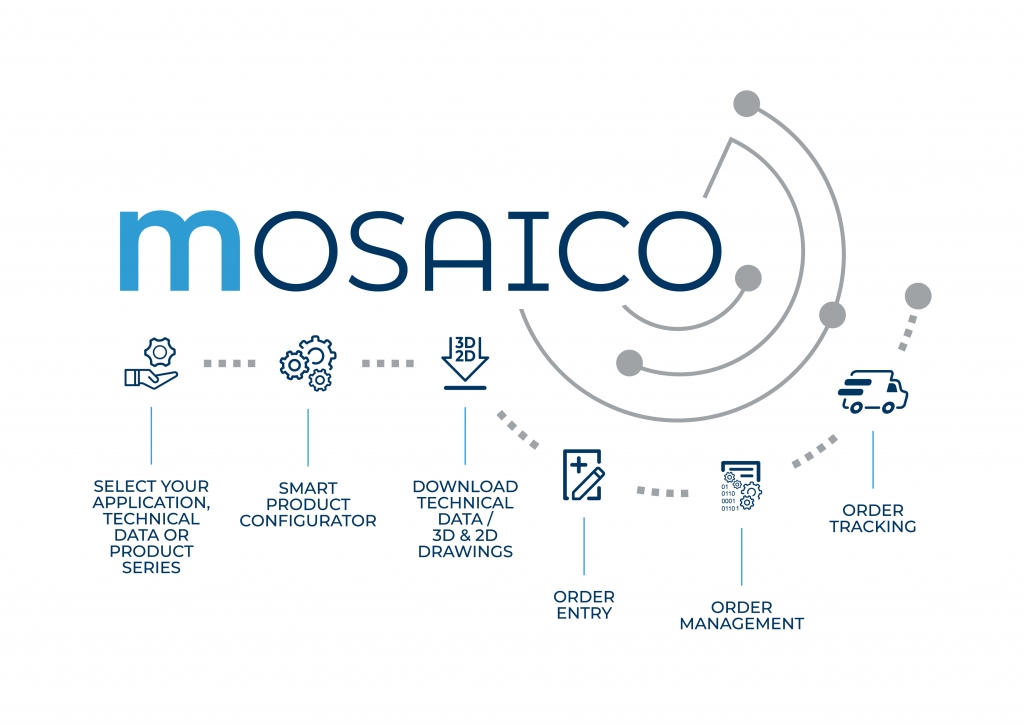 Bonfiglioli Mosaico: a complete e-procurement system
Mosaico has become a complete e-procurement system: the new version is online with a wide range of features and a new interface that make it easy to use. The new version includes innovative features that make it an even more valuable tool that Bonfiglioli customers can use to find the product that best suits their needs. The new version of Mosaico is fully integrated with the Bonfiglioli ERP and offers greater flexibility and reliability thanks to an omnichannel interface. The new platform boasts several new features: an integrated product selector, an advanced search function, a configuration guide and an integrated user support service. With these new features, the user significantly improves their experience and saves time through fast product configuration. The new system is now also aimed at less experienced users who have no technical knowledge or are not yet familiar with Bonfiglioli products. Users have immediate access (24 hours a day, 365 days a year) to all the latest technical information, such as specific sheets and drawings (2D, 3D and dimensional version). The new version of Mosaico will guarantee customers even more direct contact with Bonfiglioli.
2019? A year of further growth, Sonia Bonfiglioli said
And now let's take stock of Bonfiglioli's 2019, in the words of Sonia Bonfiglioli, President of Bonfiglioli Group: «For our group 2019 was a year of further growth, which allowed us to set a new record of revenues combined with the completion of projects of great strategic value… firmly believe that skills will increasingly be the key to personal and corporate success, and that they will be progressively overwhelmed by new digital technologies and will require humility and a willingness to challenge ourselves and learn new abilities. At Bonfiglioli our commitment, determination, and enthusiasm are even greater today to continue, even at such a complex and uncertain time, to make our positive contribution to building the New Normal of our future.»