Bonfiglioli at Agritechnica. Our interview with Manuel Cortesi
We met Bonfiglioli at Agritechnica 2019. A short chat with a Bonfiglioli product specialist at the major exhibitions is something quite traditional for us. Last autumn in Hannover we had a chat with Manuel Cortesi, Market Segment Sales Manager for the Agriculture Industry. Good morning, Mr Cortesi. Anything new introduced by Bonfiglioli at Agritechnica 2019? […]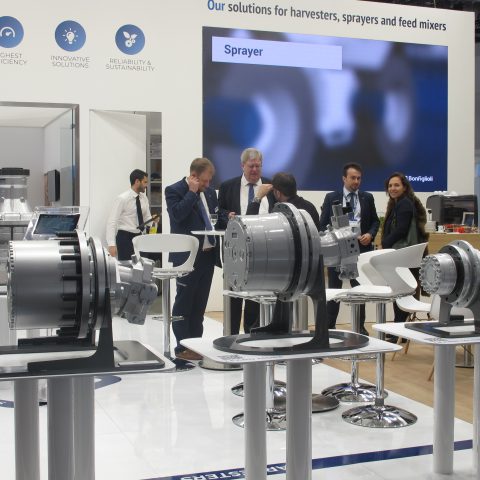 We met Bonfiglioli at Agritechnica 2019. A short chat with a Bonfiglioli product specialist at the major exhibitions is something quite traditional for us. Last autumn in Hannover we had a chat with Manuel Cortesi, Market Segment Sales Manager for the Agriculture Industry.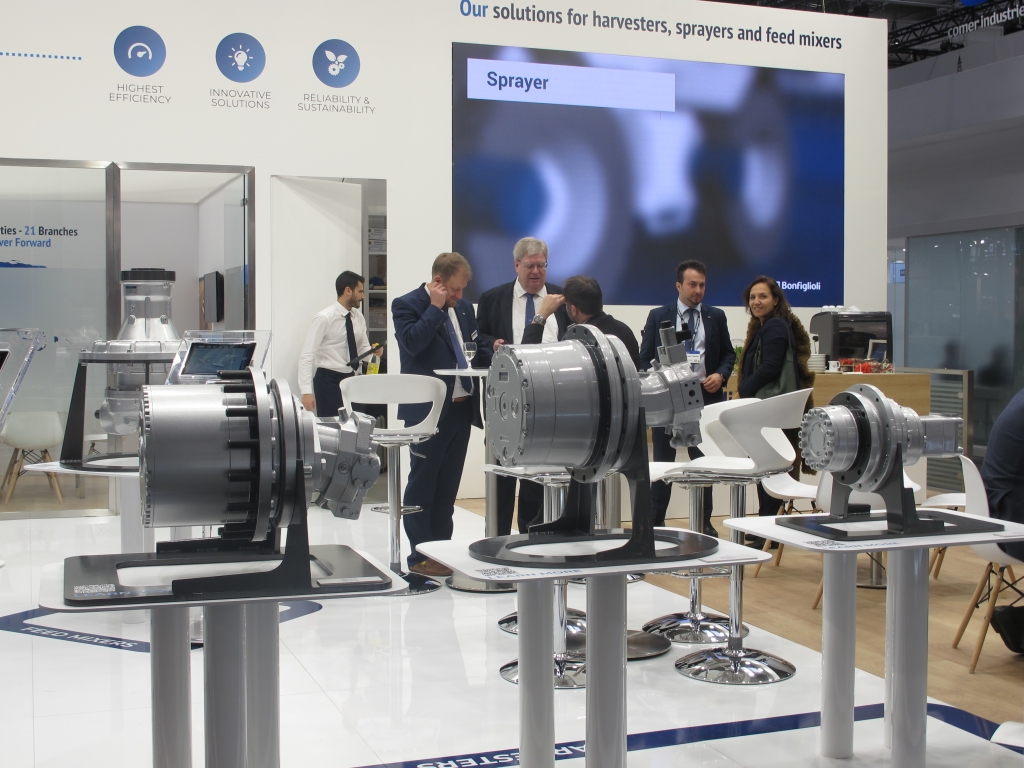 Good morning, Mr Cortesi. Anything new introduced by Bonfiglioli at Agritechnica 2019?
We have proposed again the solutions from the last edition, updated and now in production. The key agricultural applications for us are large harvesting machines and sprayers. There is also an application for feed mixers. All these applications share the combination of high-tech solutions and pure commodities, such as feed mixers.
BONFIGLIOLI'S ECGENIUS TRANSMISSION
How does the agricultural sector interact with Bonfiglioli's newborn division dealing with electrification?
So far, electrification is taking its first steps and the so-called full electric is a long way off. In the short term, however, partial hybridization is possible. The underlying problem is always the same: power density, since electric motors still require a large amount of space.
The most concrete contribution we are making to agricultural applications is the electric motor for sprayers, even though the major demand comes from the earthmoving sector, where the demand is quite high for large applications such as the crushers.
ELECTROMOBILITY ACCORDING TO BONFIGLIOLI
There are rumors about a significant downturn in the German market. How does Bonfiglioli live it?
The German market is surely experiencing a downturn, which is part of the European context and beyond. There are signs of stagnation in the earthmoving industry in the US and China. Watch out, though! If we look within Italy's borders, CE equipment is expected to grow by 9 percent in 2020. The key fact, which makes the current situation different compared to 2009, is that the downturn is occurring both in agriculture and earthmoving.
The agricultural sector seems to have growth prospects in Brazil, where the trend is to alternate mechanical and hydrostatic solutions. Waiting for the outburst of agricultural mechanization in China.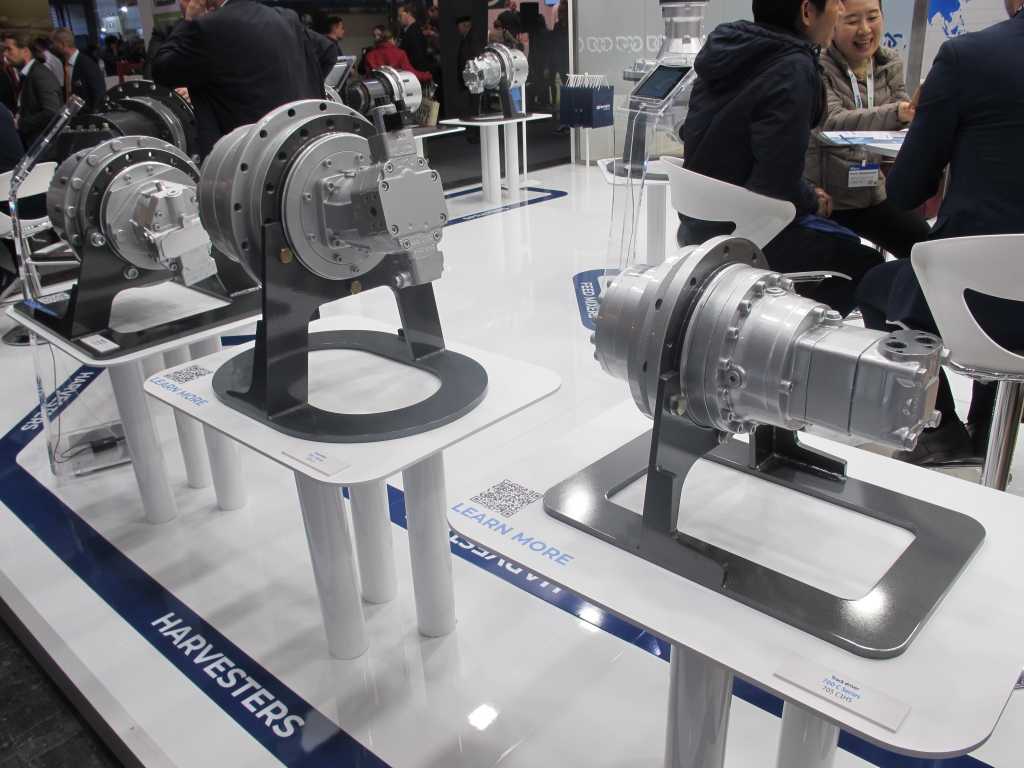 Something about the products?
We could start with the dynamic brakes that eliminate disc brakes. We saw the possibility of using a Bonfiglioli hydraulic motor with variable displacement, both two-position and proportional control (continuously variable).
There is also the possibility of changing the ratio inside the gearbox, which allows a smaller motor and a higher torque range than a gearbox with a fixed ratio. This opportunity is particularly appreciated by harvesting machines, for chopping or harvesting potatoes, beets or anything else.
The market response to the solutions we have proposed is generally positive, especially on dynamic brakes.