Brigade SideScanFlex: 4 sensors are better than 2 eyes
SideScanFlex is Brigade Electronics response to the impulse towards mobility on pedals. The Covid-19 has momentarily dealt a severe blow to public transport. The incentive to pedal-assisted bicycles is one of the effects. More cyclists on city streets means more danger to drivers. When we talk about drivers we refer, in consideration of the industrial […]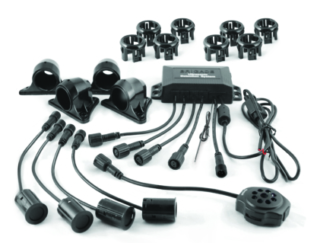 SideScanFlex is Brigade Electronics response to the impulse towards mobility on pedals. The Covid-19 has momentarily dealt a severe blow to public transport. The incentive to pedal-assisted bicycles is one of the effects. More cyclists on city streets means more danger to drivers. When we talk about drivers we refer, in consideration of the industrial targets of Brigade Electronics, to operators of sweepers, garbage trucks and vans, or even trucks in logistics centres, terminals, reach stakes, forklifts and so on.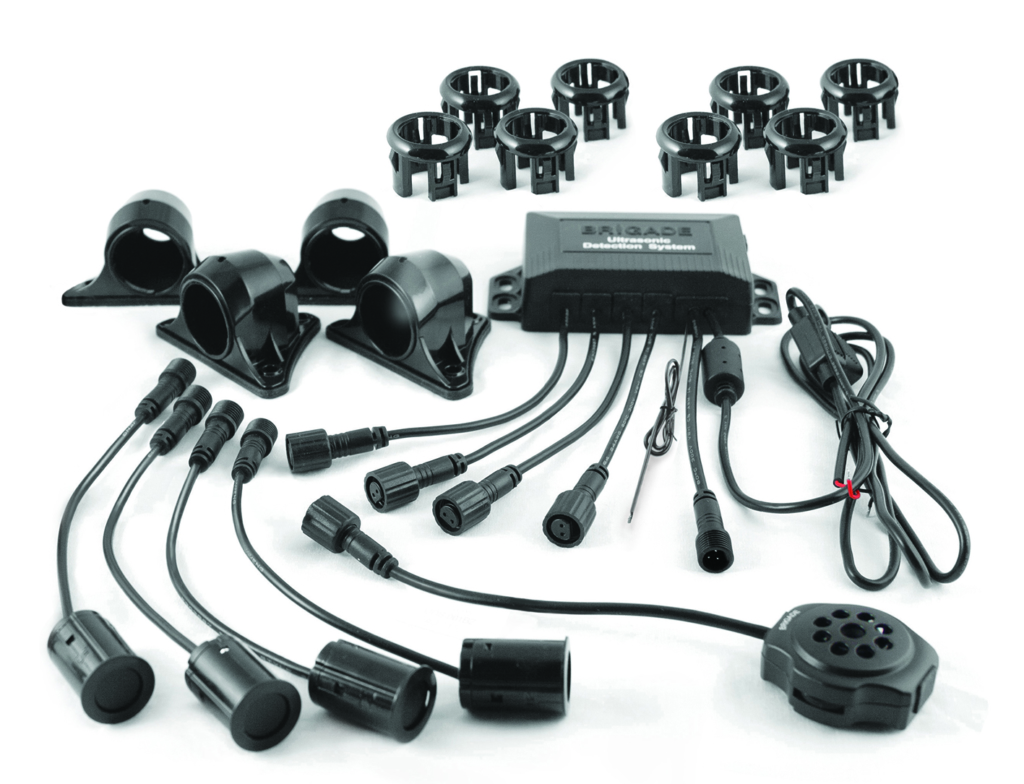 Brigade SideScanFlex: 4 ultrasonic side sensors
Here is some information about the patented system of the British company. "SideScanFlex is a system consisting of 4 ultrasonic side sensors for the instantaneous detection of obstacles and, above all, of cyclists and pedestrians, often not seen on the passenger side. This is the evolution of the standard SideScan and allows you to choose between 4 configurations, each with different detection distances and both acoustic and visual alarms, both adjustable to suit the driver's preferences. In addition, SideScanFlex has a longer detection range of up to 2.5 meters, a meter more than the basic version, and several useful features to relieve driver stress: from Environment Learning mode, which prevents false alarms caused by the machine's auxiliary equipment in the first 100 cm of the detection area, to triggers that activate other safety systems when a cyclist or pedestrian is detected, such as side cameras, external alarms and additional lights, rather than recording devices (MDR).
Mute Function
Without forgetting the Mute Function, which is essential to avoid overloading the driver with continuous alarms, which, in addition to being annoying, could lead to sound addiction and, therefore, to a drop in attention; the beeper, therefore, disengages after 4 seconds if it does not detect any movement of the object or vehicle detected. SideScanFlex can be further customized with a speed module trigger, which allows the side detection system to activate below a specific speed, and a turn indicator switch, which only starts the sensors when the arrow is engaged.
The sensors have an operating temperature ranging from -30 to +80°C, resist a mechanical vibration of 5G and a mechanical shock of 10G, are waterproof up to IP68 and the control module up to IP69K."