Manitou and Brigade Elettronica for quarry security
The security of Brigade Elettronica for Manitou quarry vehicles Manitou, a well-known name in material handling, has decided to collaborate with Brigade Elettronica to provide its range of vehicles with additional security. In particular, we are talking about the Mht (Manitou Heavy Telescopic) Mining: a line for transporting heavy and bulky loads, even on rough […]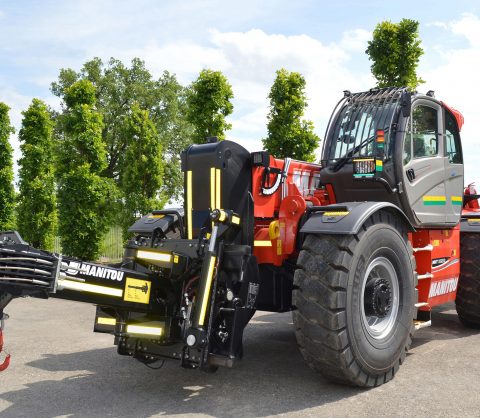 The security of Brigade Elettronica for Manitou quarry vehicles
Manitou, a well-known name in material handling, has decided to collaborate with Brigade Elettronica to provide its range of vehicles with additional security. In particular, we are talking about the Mht (Manitou Heavy Telescopic) Mining: a line for transporting heavy and bulky loads, even on rough terrain, in particularly difficult environments, with different engines depending on the destination countries.
The range includes telehandlers with a lifting height ranging from 7 to 10 meters and a range that varies between 9 and 23 tons. All models have special features designed to allow safe operation: emergency braking and steering, Rops/Fops cab, automatic equipment recognition, automatic parking brake, fire protection system, etc.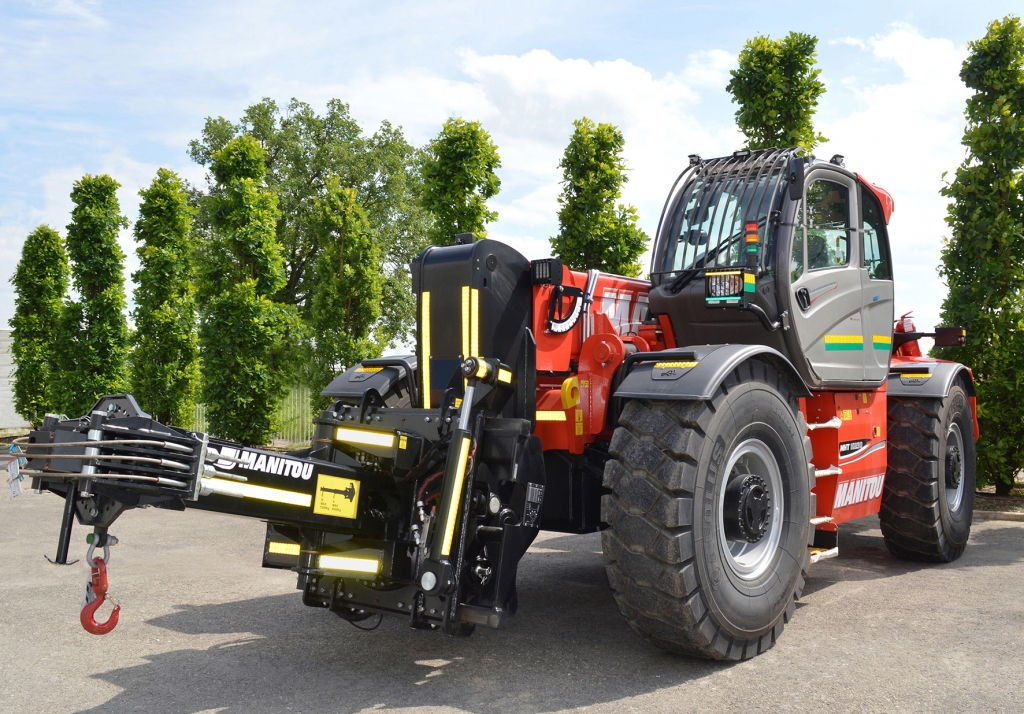 The ergonomic cabin with panoramic view allows to work in optimal conditions. The controls offer immediate response of the lift, which can be operated with the simple Jsm (Joystick Switch and Move). The hydrostatic transmission and the moderate consumption engine guarantee power and precision. Furthermore, the various compatible accessories make the Mht multi-purpose: they are able to move large blocks of stone or marble or manipulate long elements such as steel bars, rails or metal structures.
MANITOU AND FARMING SIMULATOR 2019
Also visual security: Backeye 360
Manitou has long used the Backeye 360 ​​for its vehicles, the system that analyzes in real time the view from above provided by four cameras around the vehicle to eliminate blind spots. The new generation Backeye 360 ​​version is now available: the area displayed on the monitor has been extended by 22%; the configuration and the views can be customized according to the application (for example, for articulated vehicles, up to 270°) with 19 display modes; there is a horizontal and vertical view option, including the possibility of having the screen split.
A series of upgrades based on software designed to provide ultra-wide-angle digital images, eliminate fisheye distortions and balance any different brightness, processing and bringing together the various shots in real time, which compose a single image.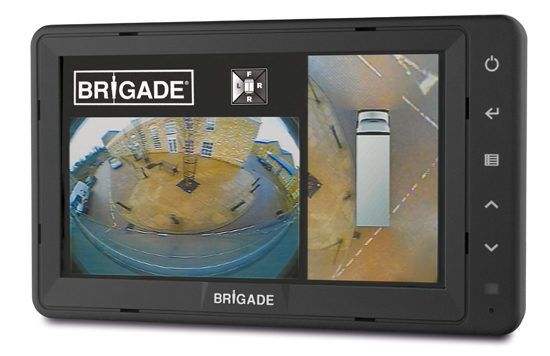 For the larger machines in the Mining series, Manitou and Brigade have designed a specific solution, which guarantees a complete view of the lift and its load. Specifically, the Mht10230 mount, in addition to Backeye 360, the Vbv-320C camera, to better control the surrounding area.
The recording of Backeye 360 ​​and the Vbv-320C is reproduced in the cabin on the 7-inch Brigade Vbv-770M screen. With 20,000 hours of battery life, it can be divided in up to 4 portions and is equipped with an anti-glare screen with high definition and lighting.