Connectivity platform ZF ProConnect to debut at CES Las Vegas
At the CES 2023, ZF with its partner Hexagon will demonstrate high-precision satellite navigation for automated driving in a demo car. This connectivity solution meets strictest safety and security standards.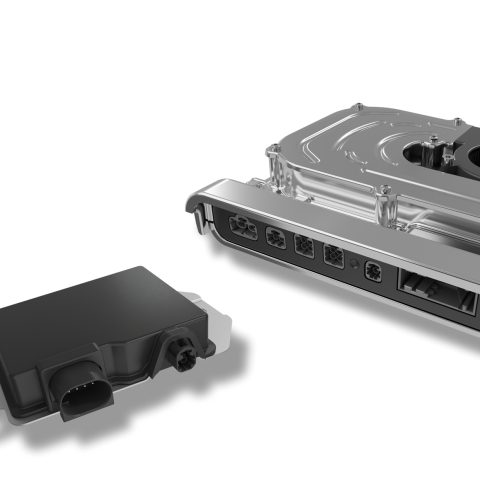 The ZF ProConnect connectivity platform, which will be unveiled at the next CES in Las Vegas, connects vehicles with the cloud and with the traffic infrastructure. The platform is one of the first on the market to meet the highest security requirements. The first major order from an international vehicle manufacturer has already been received – the product will go into series production in 2025. Visitors to the Consumer Electronics Show (CES) in Las Vegas, Nevada, from January 5 to 8, 2023, will be able to experience the technology in a demo car from autonomy and positioning specialist Hexagon. 
For the deployment of advanced driver assistance systems – and later autonomous vehicles – vehicles must be able to network with the outside world in a wide variety of ways. Enormous amounts of data have to be exchanged – quickly and reliably via many different interfaces. The ZF ProConnect connectivity platform gives future vehicle generations this high-end networking capability. The communication solution will celebrate its official world premiere at CES 2023.
ZF ProConnect: key component for software-defined vehicles
By mastering standards such as DSRC (Dedicated Short-Range Communication), C-V2X and vehicle-to-everything (V2X) communication, ZF ProConnect enables communication with roadside infrastructure such as traffic lights. ProConnect can also receive information about a sudden end to a traffic jam behind a curve or an approaching ambulance on duty and warn the driver. The high-performance computer ZF ProAI – the most powerful supercomputer for the automotive industry – processes the data supplied by ProConnect, combines it with existing sensor and other vehicle data, derives safe driving strategies using artificial intelligence, and passes these on as action commands to the actuator systems.
In interaction with ProAI, ProConnect is a central piece of the puzzle for the software-defined vehicle – a basic prerequisite for the mobility of the future and its data-based business models. ZF ProConnect enables a wide range of digital services: In addition to over-the-air updates, which can continuously update the software in the vehicle or temporarily expand it on-demand, this can also include, high-resolution map data for ADAS comfort functions for automated overtaking, which requires precise positioning data.
The transmission of sensor and diagnostic data also requires connectivity – for example, to report road conditions (e.g., potholes, wetness, snow, ice…) to the cloud. For autonomous vehicles, services such as orchestrated fleet management, interactions with smartphone apps (service information, timetables, etc.), remote control or even communication and interaction with control centers of autonomous shuttles play an important role. These can only be realized via reliable networking of the vehicles, leading to enhanced comfort and safety.