ContiConnect. The digital platform of Continental
Continental has developed ContiConnect, the digital platform for tire monitoring ContiConnect, Continental's digital platform for the monitoring of commercial vehicle fleets, has arrived on the Italian market. ContiConnect aims to maximize fleet efficiency by sending alarm messages if the tire pressure deviates from the established value. Thanks to this information, the fleet benefits from a […]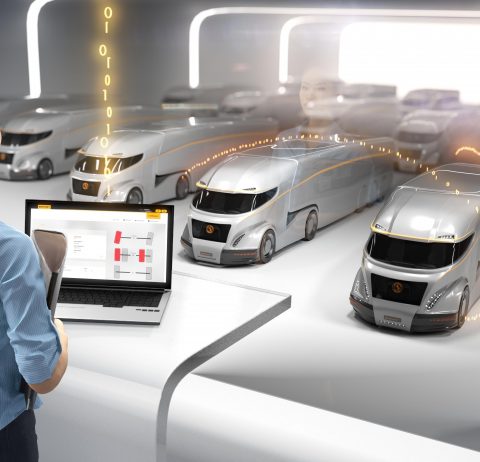 Continental has developed ContiConnect, the digital platform for tire monitoring
ContiConnect, Continental's digital platform for the monitoring of commercial vehicle fleets, has arrived on the Italian market.
ContiConnect aims to maximize fleet efficiency by sending alarm messages if the tire pressure deviates from the established value. Thanks to this information, the fleet benefits from a reduced number of failures, lower maintenance costs and increased productivity. ContiConnect allows fleet managers to act proactively without having to reactively solve problems related not only to a single vehicle but to whole fleets.
Michael Neuheisel, head of Continental for digital solutions for commercial vehicle tires, said: «ContiConnect represents an important step for Continental to become a key partner for tire data communication services. This digital tire monitoring platform has allowed us to take a big step forward in our evolution as a leading manufacturer in the field of tire solutions for commercial vehicle fleets. We expand our long-standing experience in the tire industry with sensor-generated data, starting with our truck, bus and special vehicle tires».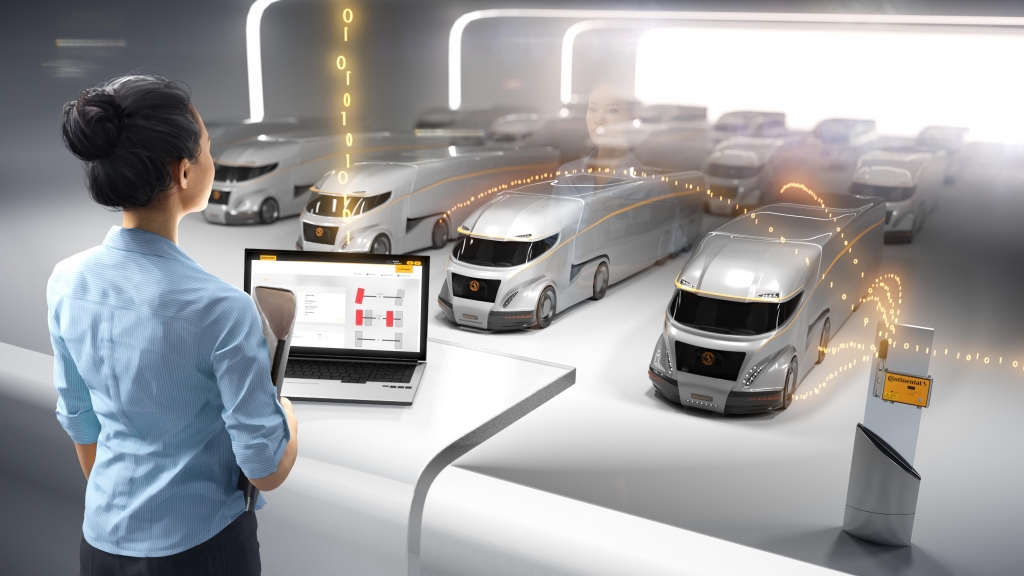 The tire becomes "smart"
A sensor connects the vehicle's tires to the external environment. This device is mounted inside the tire. In this way, the sensor allows to accurately measure both the tire pressure and its temperature.
Two types of solutions are available: retrofit installation or pre-installed. The smart tire made in Continental features a pre-installed sensor that makes starting up tire monitoring easier and more convenient. This becomes particularly useful in the case of fleets (with a saving in terms of time). At the same time, it ensures that the sensor is correctly mounted inside the tire from the beginning.
The smart tire is already available for a wide range of applications, such as trucks, buses and earthmoving vehicles.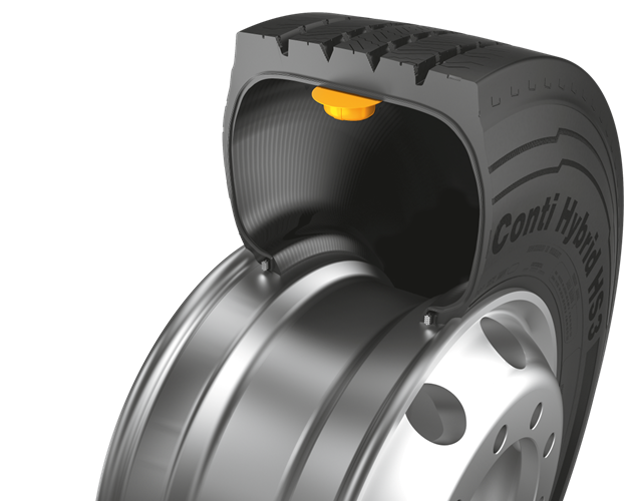 Yard Reader Station
The Yard Reader Station is the point of connection between the tire sensor and the Continental backend. This instrument reads the sensor data as soon as the vehicle is next to the receiver and transmits it to the backend that analyzes and interprets the data. The reading station can be installed in strategic locations, such as washing facilities or filling stations.
There is also a web page
The web page is the interface through which fleet managers can monitor and track the status of tires and the performance of all vehicles in the fleet. The page offers multiple observational options. In this way it is possible to view the historical data of the tire and carry out retrospective analyzes. The web page allows a quick remote monitoring of tire performances.
In addition, ContiConnect provides notifications to fleet managers via e-mail or SMS and suggests corrective measures when necessary. Notifications enable fleet managers to better plan tire maintenance and ensure that any problems are promptly reported.
FROM THE WORLD OF TIRES: PROMETEON NVESTED 115 MLN USD IN TURKEY