Danfoss invests in Tests and Simulation
Danfoss Power Solutions invests in  testing and simulation Danfoss Power Solutions collaborated with the University of Iowa to install a new advanced dynamometer for off-road vehicles in the north american branch in Ames, Iowa. Dave Wohlsdorf, Senior Director of Strategic Innovation at Danfoss Power Solutions, said: «We are proud that the new dynamometer will have […]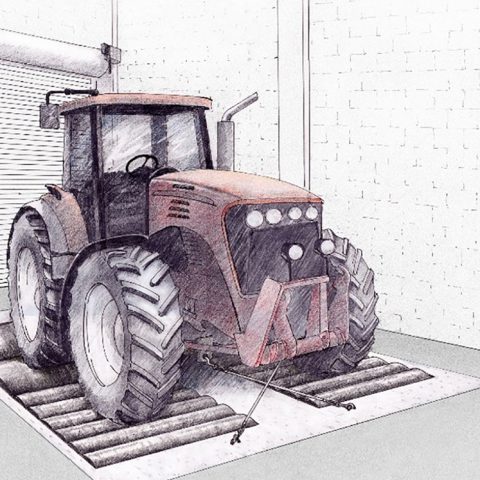 Danfoss Power Solutions invests in  testing and simulation
Danfoss Power Solutions collaborated with the University of Iowa to install a new advanced dynamometer for off-road vehicles in the north american branch in Ames, Iowa.
Dave Wohlsdorf, Senior Director of Strategic Innovation at Danfoss Power Solutions, said: «We are proud that the new dynamometer will have the potential to enhance research and development to promote technological innovation for Danfoss activities».
The system planning, the different tests and simulation in the real world are the pillars of the engineering process of Danfoss Power Solutions. They are all activities developed by the different Danfoss ADCs (Application Development Center). Within an ADC, Danfoss engineers can work together with clients to develop, test, verify, showcase and perfect the core systems of a machine, to enhance the planning and production of different needed equipment.
DANFOSS AND THE OFF-ROAD: A COMPREHENSIVE APPROACH
The cooperation with the University of Iowa allowed Danfoss to expand further its capabilities of research in the testing field in North America. Information collected from the activities conducted in the campus of the university with this new technology will allow to speed up the process of developing new advanced solutions for all its clients.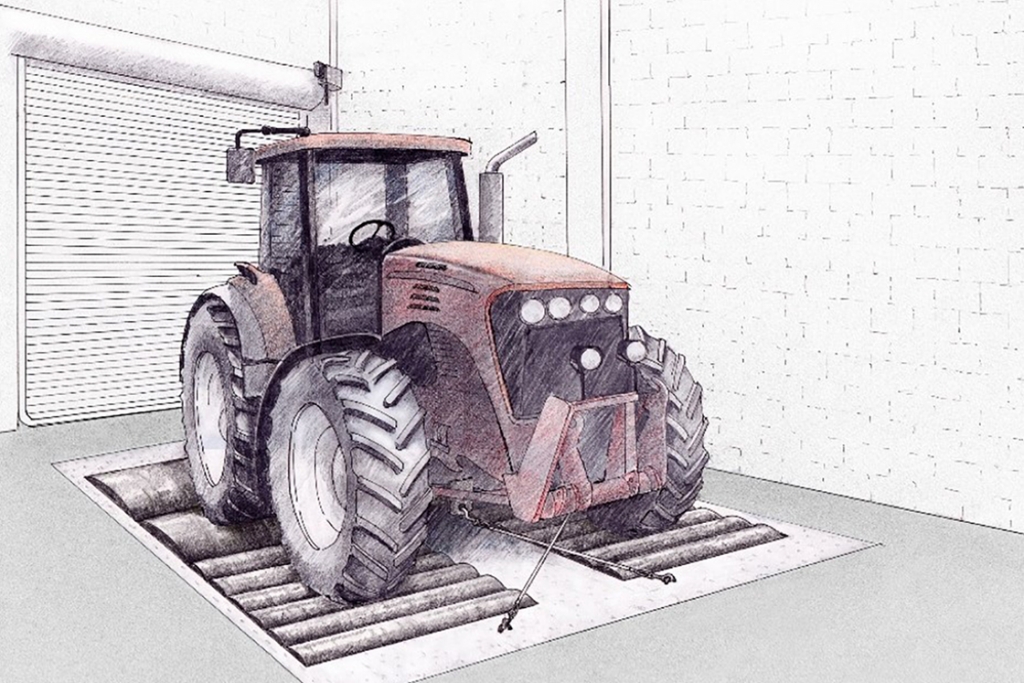 Different Test Structures
Test and simulation represent a crucial part of Danfoss development process, both for new components and new machinery designs. Tests correctly conducted can greately decrease the time needed for the planning cycle of a new product and make research and development much faster. This is why constant technological improvement is mandatory for Danfoss.
The new modern dynamometer will allow to conduct more controlled and dynamic tests on off-road vehicles with advanced traction control systems. The structure is thought to test vehicles up to 350 kW (70 km/h) and it is able to provide advanced monitoring capabilities for the stress of each single tire.
Danfoss Power Solutions and the University of Iowa have ufficially started the construction of the new plant on October 5th 2018 and it should be completed by summer 2019. The structure will be utilized by Danfoss, machine producers, students and researchers.