Fluidpress hydraulic valves, made in Reggio Emilia
Fluidpress is an Italian family-owned company specialized in hudraulic valves as well as cartridges and special manifolds, with a high degree of customization. It was born in quite a fertile territory for mechanical production, with a fabric of small artisan enterprises, worthy heirs of the historical Officine Meccaniche Reggiane. Some of them, just to mention […]
Fluidpress is an Italian family-owned company specialized in hudraulic valves as well as cartridges and special manifolds, with a high degree of customization. It was born in quite a fertile territory for mechanical production, with a fabric of small artisan enterprises, worthy heirs of the historical Officine Meccaniche Reggiane. Some of them, just to mention a few successful examples, are Comer Industries, Brevini (now part of the Dana Inc. Group) or Benevelli (here's a post about the latter).
Today, Fluidpress leads a small group of companies, has almost one hundred employees and a turnover of just under 20 million euro.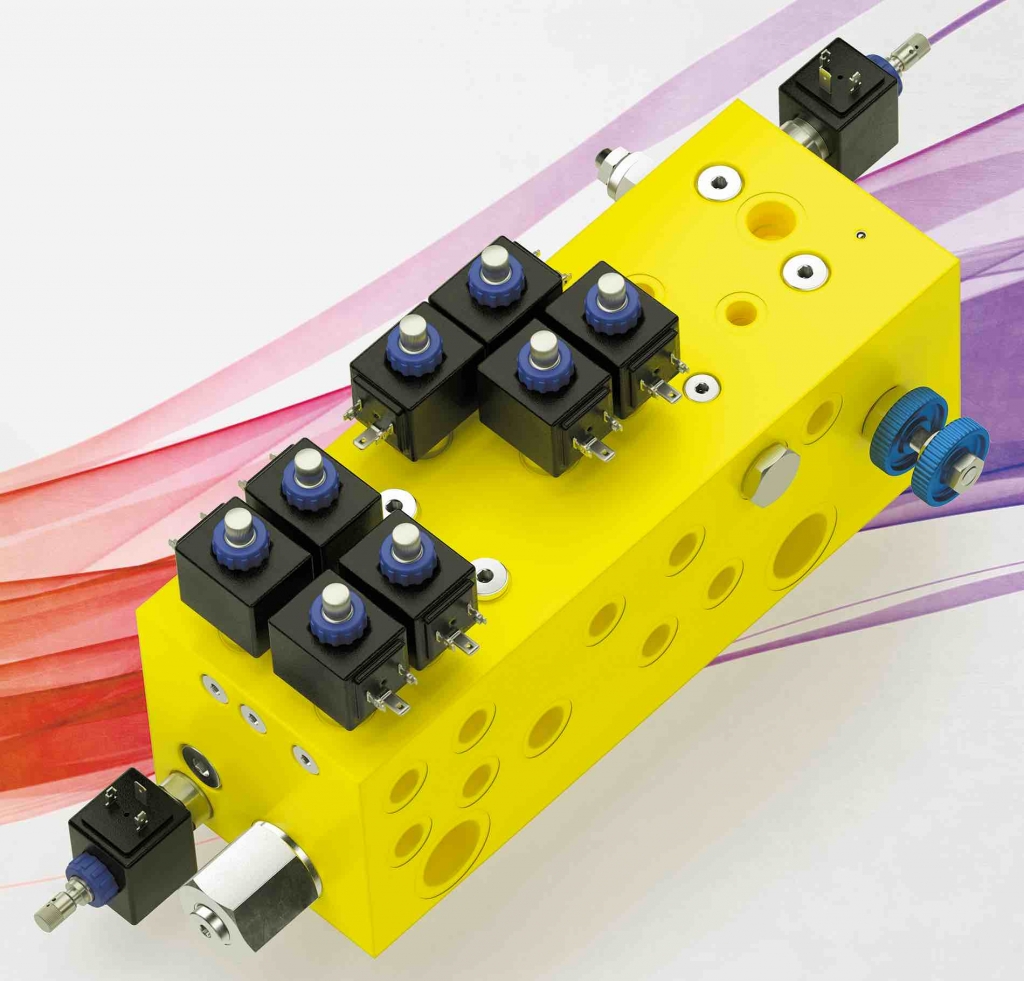 Aldo Tagliavento talking about Fluidpress hydraulic valves
Currently, the Tagliavento family runs the company, supported by managers from outside the family. «We are convinced that they can bring added value to the overall management. A step made with the aim of being more and more competitive on the market». These words are spoken by Aldo Tagliavento, founding partner and president, who accompanied us to the discovery of Fluidpress.
«We work both with Italy and with Europe and the rest of the world, with a 40 percent share of turnover coming from the domestic market and the remaining part resulting from the commitment on foreign markets where, let me say, even more than the Made in Italy is appreciated the Made in Reggio Emilia, that is the great tradition of our territory in mechanics. In addition to a product catalog, you also need something else to be really competitive: trained sales technicians, an efficient service to be always close to the customer and a structured technical department able to do research and development», adds Aldo Tagliavento.
A production area of 9,000 square meters
In the near future of Fluidpress there is also the inauguration of a new facility, the third, also in the Albinea area. A plant that will bring the production capacity to almost 9,000 square meters within the current year. «We were born and grew up here in Albinea, a foothill country that does not have a large concentration of companies. The second building, built in the early 2000s, had already been a gamble; we decided to give a positive signal to the market with the purchase of a building plot and the construction of the third shed that will house the assembly, R&D and shipping department. This is also a way to enhance our roots».