FPT at Farm Progress Show
The Nation's Largest Outdoor Farm Event FPT at Farm Progress show. «This is where producers from all over gather, meet, and learn. This is where major manufacturers choose to roll out their newest offerings. This is where Ag families take a break from their daily routine to immerse themselves in the wider Ag community. This […]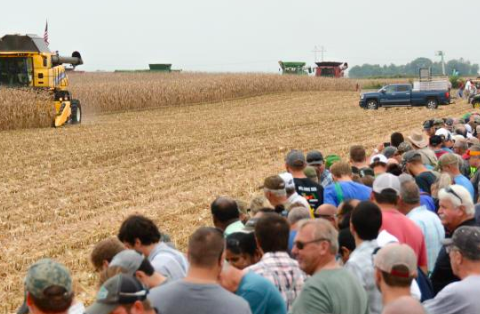 The Nation's Largest Outdoor Farm Event
FPT at Farm Progress show. «This is where producers from all over gather, meet, and learn. This is where major manufacturers choose to roll out their newest offerings. This is where Ag families take a break from their daily routine to immerse themselves in the wider Ag community. This is where tradition and business have come together for 65 years. This is where we celebrate agriculture».

This is Farm Progress Show. At FPS farmers, agribusinesses and brands gather from all over the world to discover what's new in the agriculture world, in terms of technologies, products and equipment.
And like every year has brought again its wind of change.
Among the major brands, FPT Industrial and New Holland Agriculture have definitely distinguished themselves.
FPT AND AGRICULTURE? IT DOESN'T MEAN JUST CNH
FPT at Farm Progress Show 2018. Together with New Holland
FPT Industrial at Farm Progress Show didn't miss the chance to exhibit its solutions, collaborating with its sister brand New Holland Agriculture (CNH Industrial), which have found the winning center of gravity in agricultural applications and in the production for free market engines.
Visitors to New Holland had the opportunity to learn more about FPT Industrial engines, located next to the vehicle they're powering.
Finally, relying on more than 1.7 million NEF engines produced since 2001, the N67 ensures reliability, robustness and durability in any working conditions.
V20 FTP Industrial Engine
FPT at Farm Progress Show  has also "powered" its flagship engine, the V20. Intendedfor applications during harvest, which require maximum power, the V20 has been positioned alongside New Holland Agriculture MVP, the FR920 ForageCruiser.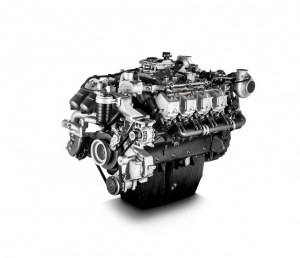 Besides, the V20 is best-in-class for power-to-weight ratio (13% more than V12 cylinder competitors' average with the same power), and for compactness in its category. Other benefits include fuel savings (up to 2%, compared to V12 cylinder engine averages) and a one-sided serviceability, allowing an easy accessibility via the vehicle hood.
Finally, the single cylinder heads are composed of high-resistance nodular cast iron, which ensures higher performance with 220 bar PCP and easier serviceability.