Kvaser Launches Pro-level multiple bus interface
Kvaser Hybrid Pr 2xCAN/LIN Interface Available Now Kvaser Hybrid Pro 2xCAN/LIN. Kvaser, a global leader in CAN (Controller Area Network) development, provides advanced CAN solutions in all transportation and automotive areas. The news is that the CAN company had now released the Kvaser Hybrid Pro 2xCAN/LIN, a flexible, dual-channel interface that allows automotive engineers to configure […]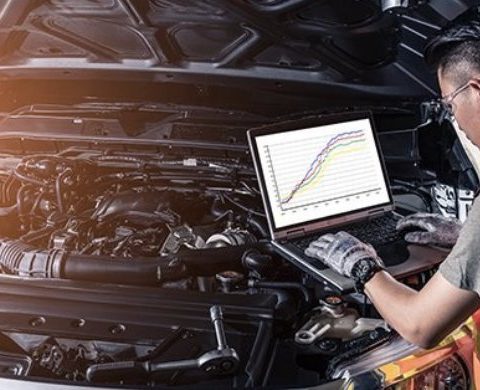 Kvaser Hybrid Pr 2xCAN/LIN Interface Available Now
Kvaser Hybrid Pro 2xCAN/LIN. Kvaser, a global leader in CAN (Controller Area Network) development, provides advanced CAN solutions in all transportation and automotive areas.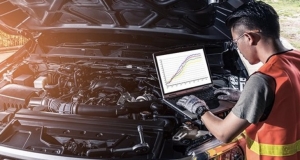 The news is that the CAN company had now released the Kvaser Hybrid Pro 2xCAN/LIN, a flexible, dual-channel interface that allows automotive engineers to configure either channel as CAN, CAN FD (Controller Area Network Flexible Data-rate) or LIN (Local Interconnect Network). CAN and LIN are two communications protocols commonly used in vehicle development and maintenance.
Kvaser Hybrid Pro 2xCAN/LIN device provides a compact tool to access peripherals and powertrains, offering numerous cost and convenience advantages. Designed primarily for automotive engineers working with CAN and LIN communication networks in development, production, through to field-use, each channel can be quickly configured as CAN, CAN FD or LIN.
«We listened to our customers to create the original Kvaser Hybrid 2xCAN/LIN device, to great success» said Jesse Paliotto, Kvaser's Director of Marketing. «This professional-grade product offers several new advanced features designed to increase efficiency and reduce errors. This includes Silent Mode, Single Shot, Error Frame Generation and Kvaser MagiSync automatic clock synchronization».
This device's flexibility doesn't sacrifice performance. With  a support for High Speed CAN (ISO 11898-2) up to 1Mbit/s, CAN FD (ISO 11898-1) up to 5 Mbit/s and LIN 2.2A (ISO 17987 Part 1-7) up to 20 kbit/s. In addition, the Kvaser Hybrid Pro 2xCAN/LIN device can send up to 20000 messages per second, per CAN channel, time-stamped to a 1 µs accuracy.
The Hybrid Pro 2xCAN/LIN is fully compatible with J1939, CANopen, NMEA 2000, DeviceNet and Kvaser's universal API. Users can customize the device's behavior by writing programs in Kvaser's t programming language, with guidance and example program code available in Kvaser's free CANlib SDK.
CHIP, ENGINES AND OEMS. A RELATIONSHIP MORE AND MORE HUGE AND NECESSARY