Meritor launches Electrified eSuspension
Meritor for military vehicles at Eurosatory in Paris Meritor presents its brand new Electrified eSuspension for tactical wheeled military vehicles and armored personnel and announces Enhanced System for European military vehicles. The company showcased these and other military-related products at the Eurosatory Defense and Security International exhibition. The event, dedicated to military and defense equipment, […]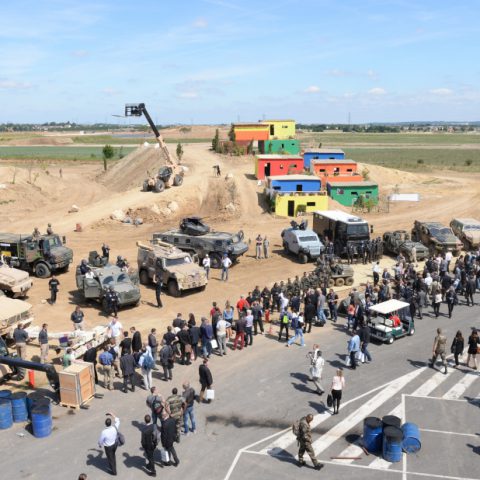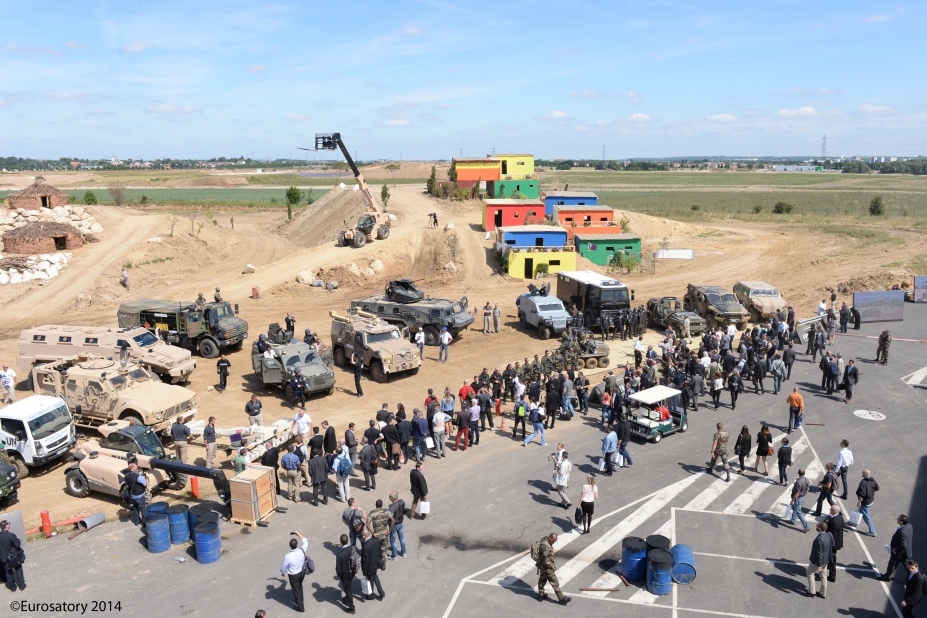 Meritor for military vehicles at Eurosatory in Paris
Meritor presents its brand new Electrified eSuspension for tactical wheeled military vehicles and armored personnel and announces Enhanced System for European military vehicles. The company showcased these and other military-related products at the Eurosatory Defense and Security International exhibition. The event, dedicated to military and defense equipment, took place in Paris, from the 11th to the 15th of June. European customers can now take advantage of the ProTec eSuspension and ProTec Enhanced Mobility System for military and off-road civilian applications. The MCT-3200-GV series transfer case supports the system in order to fit also for other applications. Among these, there are transport, logistical and technical vehicles.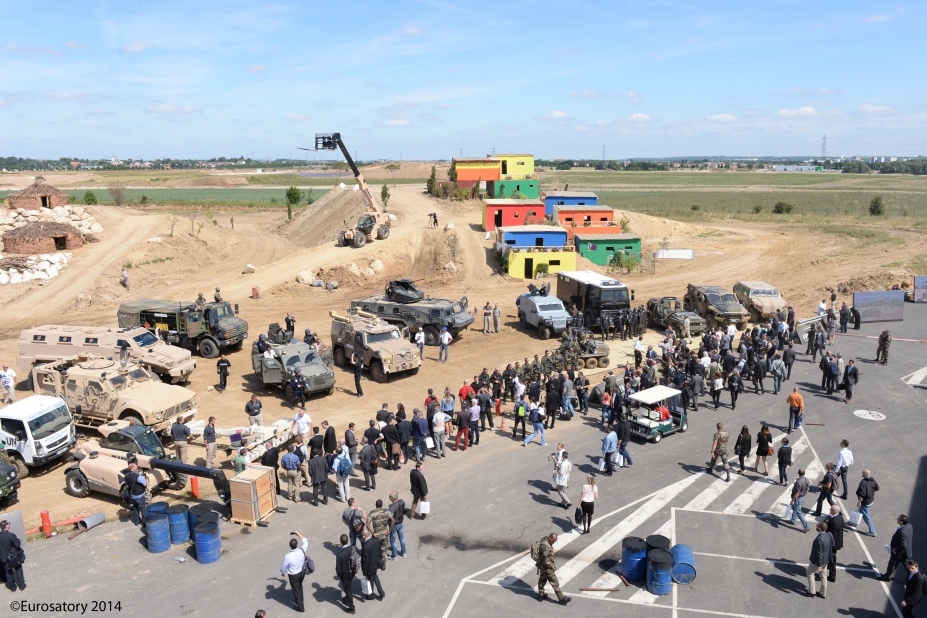 Joe Muscedere on electrification
Joe Muscedere, vice president, Off-Highway, Specialty & Defense for Meritor, commented on the release. «By using advanced technologies such as electrification, Meritor is developing products for military applications that are environmentally friendly without sacrificing performance. When paired with proven performers such as the MTC-3200-GV series transfer case, these new products provide today's military with solutions that have an eye toward the future».
eSuspension, eCarrier
The eCarrier drive system is integrated into the eSuspension system. An electric motor integrated into the rear drive axle replaces the conventional mechanical engine. The design of the eCarrier provides a more compact solution, thanks to which the batteries fit inside the frame rails. This guarantees safer operations and, in this configuration, the system delivers a low sound signature and zero local emissions.
Meritor designed the eSuspension, which is available with one or two speeds, for a gross axle weight of up to seven tons. Moreover, the design of the double-wishbone independent suspension offers improved off-road capacity and performance over beam axle solutions. It is available as steerable front- and rear-driven options.
Off-road soul
Offering gross vehicle weight rating up to 10 tons, the ProTec Enhanced Mobility System for tactical wheeled vehicles is aimed to improve both off-road capability and performance. Moreover, Meritor optimized the design of the frame rail and used Xtended Lube drivelines. The chassis then has 368 millimeters of ground clearance in order to improve off-road performance. The contact with the ground itself, even in harsh conditions, takes advantage of the wheel travel of 292 mm.
Meritor also enhanced maneuverability, including a 35-degree steer angle. Lightweight differentials and wheel-ends and high-performance, four-piston hydraulic disc brakes are part of the package. Meritor designed the MTC-3209-GV (MTC/RTC 60) Transfer Case for direct mount on Allison 3000 series transmissions. The combination helps to minimize sound and vibration. The lightweight aluminum housing reduces installation space and increases payload capacity.