Parker SensoControl EMADN4
Parker SensoControl introduces new test point EMADN4 as an easy way to fill and empty hydraulic systems under pressure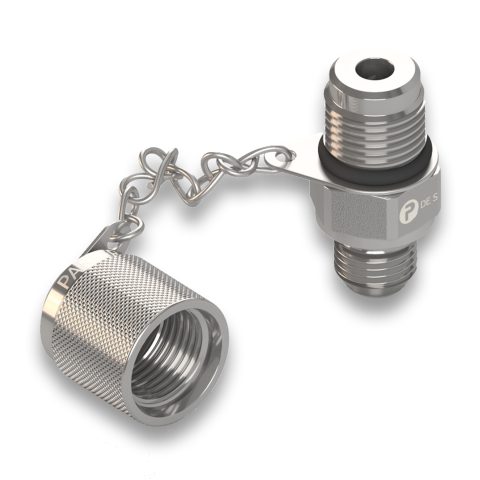 Parker 's SensoControl Unit is expanding its offerings by introducing EMADN4 test point. Test points are important components in many industrial applications, including mobile equipment, railway, transportation, mining, and construction. They allow for the easy and convenient monitoring of pressure, temperature, and other parameters in hydraulic and pneumatic systems.
By broadening its product range, Parker's SensoControl Unit aims to provide even more options to meet the specific needs of different applications within these industries. This expansion could include new types of test points designed to withstand harsh environments, offer improved accuracy, or provide compatibility with various fluids and gases commonly used in these sectors. Having a diverse range of test point options is beneficial for customers, as it enables them to choose the most suitable components for their specific equipment and operational requirements.
Parker found an easy way to fill and empty hydraulic systems under pressure with SensoControl EMADN4
With a larger inner diameter, the test point enables controlled filling or emptying of hydraulic systems under pressure, which ensures improved safety for the user and equipment, especially in the case of emergencies or regular maintenance. Additionally, the test point protects the environment from hydraulic fluid leaks.
Up to 400 bar
Parker's screw-coupling test points can be connected at operating pressures of up to 400 bar. The test points are made of lead-free steel, with Nitrile Butadiene Rubber (NBR) or Ethylene Propylene Diene Monomer Rubber (EPDM) sealings. All Parker test points are manufactured in Germany and are typically available quickly through the broad distribution network.