T10 from Alfa Laval to save energy
Alfa Laval T10 gasketed plate heat exchanger allows significant energy savings Alfa Laval T10 is the new arrival in the family of gasketed plate heat exchangers for civil and industrial applications. Thanks to the completely redesigned plates, the T10 allows significant energy savings to the benefit of sustainability. The T10 is the successor of the […]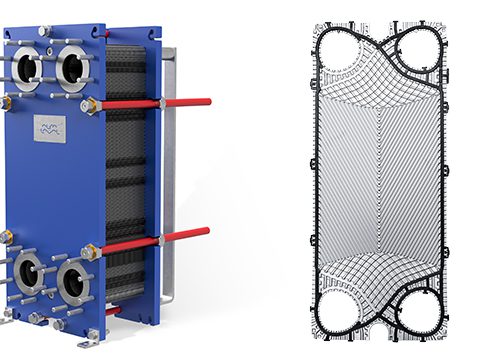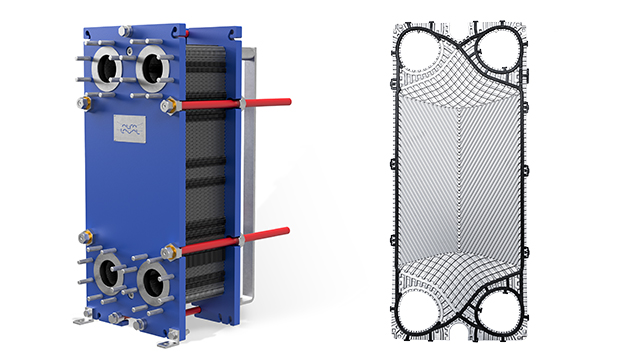 Alfa Laval T10 gasketed plate heat exchanger allows significant energy savings
Alfa Laval T10 is the new arrival in the family of gasketed plate heat exchangers for civil and industrial applications. Thanks to the completely redesigned plates, the T10 allows significant energy savings to the benefit of sustainability.
The T10 is the successor of the M10 model, which has long been available on the market, and is added to the plate heat exchangers line. Like its predecessor, the T10 is extremely versatile and is suitable for a wide range of cooling and heating applications.
Julien Gennetier, President of the Gasketed Plate Heat Exchangers business of Alfa Laval, said: «Alfa Laval T10 continues in the tradition of the M10 to be the most versatile workhorse in the heat exchange. Thanks to the latest generation of technical features, our customers will be able to count on even greater performance, efficiency and sustainability».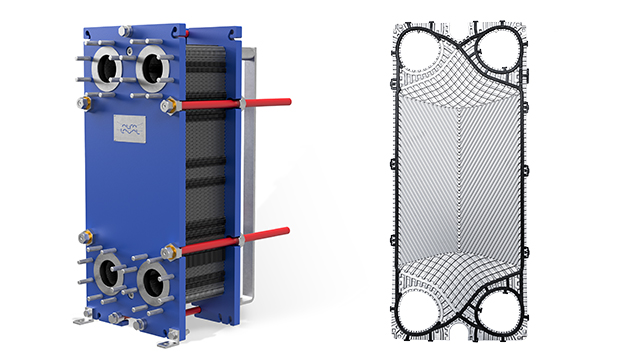 A new concept
The most significant feature of the T10, compared to the previous generation, are the new plates. In fact, thanks to the new FlexFlow plate configuration, the T10 heat exchangers can support a configuration with greater precision, without compromising thermal performance and pressure drops. FlexFlow allows up to 10 channel combinations using only two plates.
Julien Gennetier explained: «We know from many of our customers that heat exchangers must be designed and installed in their respective installations with asymmetrical flow rates between the two heat exchange fluids, or with very different thermal requirements. Thanks to the possibility of dimensioning and supplying the heat exchanger with an asymmetric channel configuration, a better thermal profile is in place, which is more efficient for the specific positions of the exchanger».
FlexFlow is possible thanks to the SteerLock system of alignment of the new generation plates. «SteerLock ensures the perfect positioning of the plates, whether they have a symmetric or asymmetric configuration,» added Gennetier. «In addition to preventing leaks or damage to the plates during assembly, SteerLock also makes maintenance easier, considering that the removal and re-assembly of the plates takes place more quickly».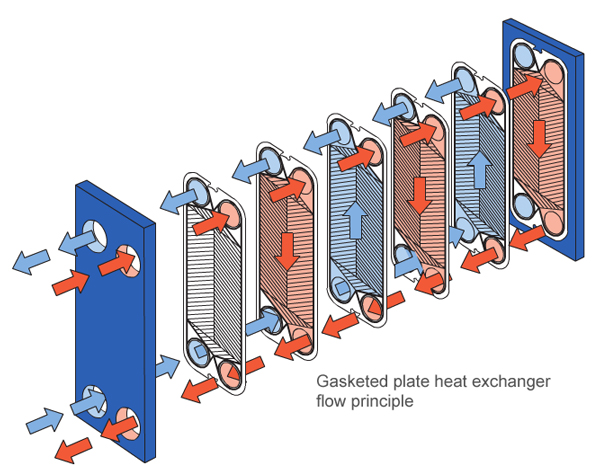 Less space, less environmental impact
The role of FlexFlow and other innovations such as the distribution area in the CurveFlow plate and the holes in the OmegaPort non-circular plates allow the T10 to have a heat exchange efficiency of up to 25% -30% higher than those of the models previous ones. This guarantees more compact solutions and significantly smaller overall dimensions. The new CompactFrame frame reduces the total dimensions of the exchanger to a minimum, while decreasing the required installation space and simplifying the maintenance procedures, which are faster.
Julien Gennetier, on the matter, said: «We are not simply saving space. The increased efficiency of the T10 also brings with it significant potential energy savings. Together with an intelligent use of raw materials under construction, we have created a truly sustainable product that will help our customers achieve their environmental impact reduction targets».