SIMA Paris, 153,000 visitors, more than 1000 exhibitors
Visitors to SIMA 2022 came from 120 countries around the world. Among the exhibitors there were 290 new entries compared to last year's edition. Next event 24-28 November 2024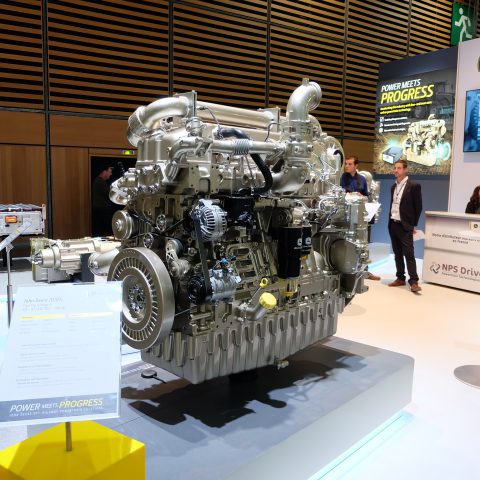 Not even time to get up, the curtain has already come down on SIMA 2022, the Paris exhibition of agricultural mechanization. The centenary edition, held from 6 to 10 November 2022 as usual at the Parc des Expositions in Paris Nord Villepinte, hosted more than 153,000 visitors and more than 1,000 exhibitors (of which 290 were present for the first time ever) over the five days of the event. Among the engine manufacturers on show were Bimotor, for FPT Industrial, John Deere Power Systems, Perkins and Volvo Penta. The strong international vocation of the event is testified by the nationalities present at the fair: non-French visitors (around 18% of the total) came from 120 different countries. Exhibitors, for their part, came from 37 different nations around the world. Among them, however, there were notable Italian absences, especially in the tractor world (Argo Tractors, SDF, Antonio Carraro and BCS in the lead). Among the Italians, on the other hand, both Maschio Gaspardo and Merlo, agro-mechanical groups with a strong commercial appeal on the other side of the Alps, attended.
Sima 2022, emphasis on agro-mechanical innovation
During the Paris days of SIMA 2022, the spotlight was also on innovation and new technologies in the agricultural world, through two exhibitions. On the one hand, the competition dedicated to international prizes for innovation (the 'Innovation Awards'), presented to 17 agricultural technologies and products (from precision farming systems to smart harrows, etc.), which bear witness to the evolution the agricultural world is undergoing. On the other hand, the SIMA Farming Awards dedicated to farmers, a new competition organised in collaboration with Axema and Nuffield International, and their jury of partners, Copa Cogeca, Franceagritwittos and INRAE, rewarded seven farmers for their sustainable transition approaches and their ability to demonstrate the social, economic and environmental impact of their innovation.
From one generation to another
In addition, as a window on the world of agriculture for the younger generations, Sima 2022 also hosted more than 6,000 students passionate about solutions and new technologies. This panel was the backdrop for numerous job dating sessions that brought recruiters and candidates together to discuss jobs, internships and fixed-term training contracts. In addition to the panel dedicated to training and employment, the organisers of Sima 2022 also set up other dedicated areas: from the start-up village to the space dedicated to robotic technologies and the biogas panel. There is also a space dedicated to the history of French agricultural mechanisation, with numerous (timeless) glories on display, from the 40s' testacalda to vintage balers.