Amer Yachts and Cento Quad
Amer Yachts Permare launched a new Amer Cento Quad The arrival of the new Cento Quad in the Amerio family can be defined as the new "Dark side" of Amer Yachts. Together with the new boat, Amer brought brand-new marks and a new chromatic starting point for the Amer Cento series. In particular, we are […]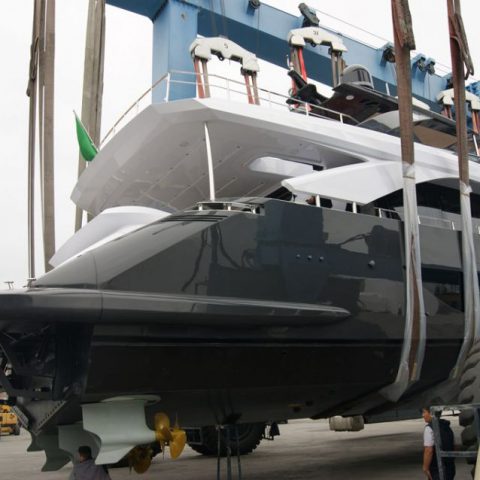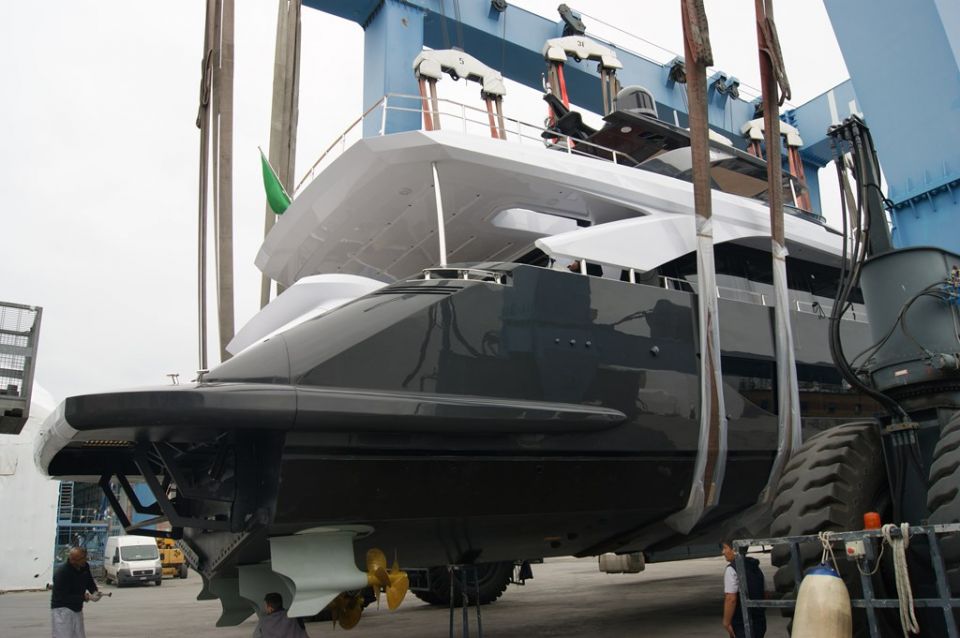 Amer Yachts Permare launched a new Amer Cento Quad
The arrival of the new Cento Quad in the Amerio family can be defined as the new "Dark side" of Amer Yachts. Together with the new boat, Amer brought brand-new marks and a new chromatic starting point for the Amer Cento series. In particular, we are talking about a new grey hull equipped with 4 ips 1200 Volvo Penta.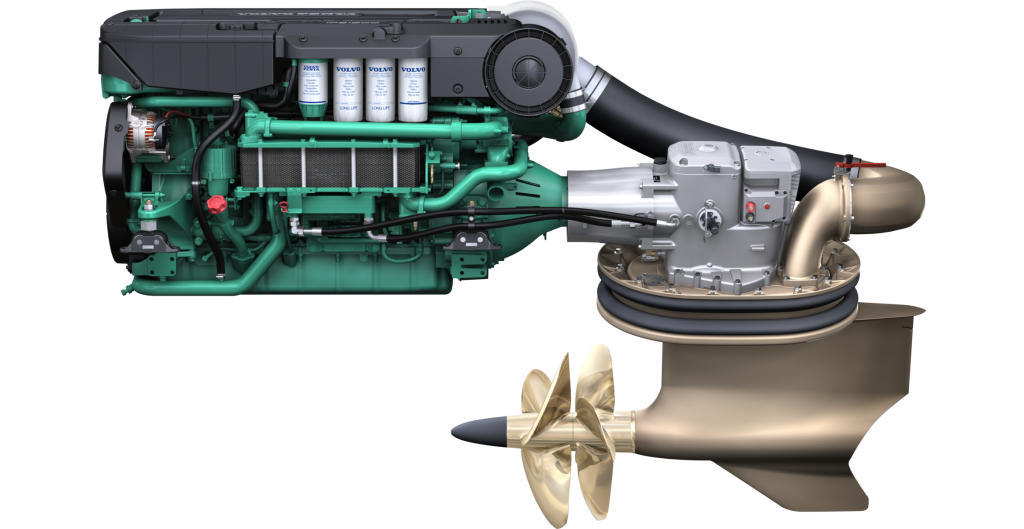 A yacht that will most likely leave its mark in the 2019/2020 season in terms of innovation and sophisticated design, or at least this is what Amer hopes for its newcomer. Bigger windows on the main deck and below deck. An improvement that aims to bring a new sensory experience for the passengers of the Cento Quad. Allowing the possibility to observe how, during sailing, the sea wraps the hull.
The Amer Cento Quad reached a top speed of 32 knots during the testing phases and it was also able to demonstrate a consitent fuel consumption reduction.
VOLVO PENTA: A NEW PRESENT FOR D4 AND D6
A brand-new "dress"
Amer decided to focus on the refinement also for the smallest details used to enhance the "chiaroscuro" effect. The metallic effects of the surfaces and also almost every space on board came with the idea of making it a true piece of design.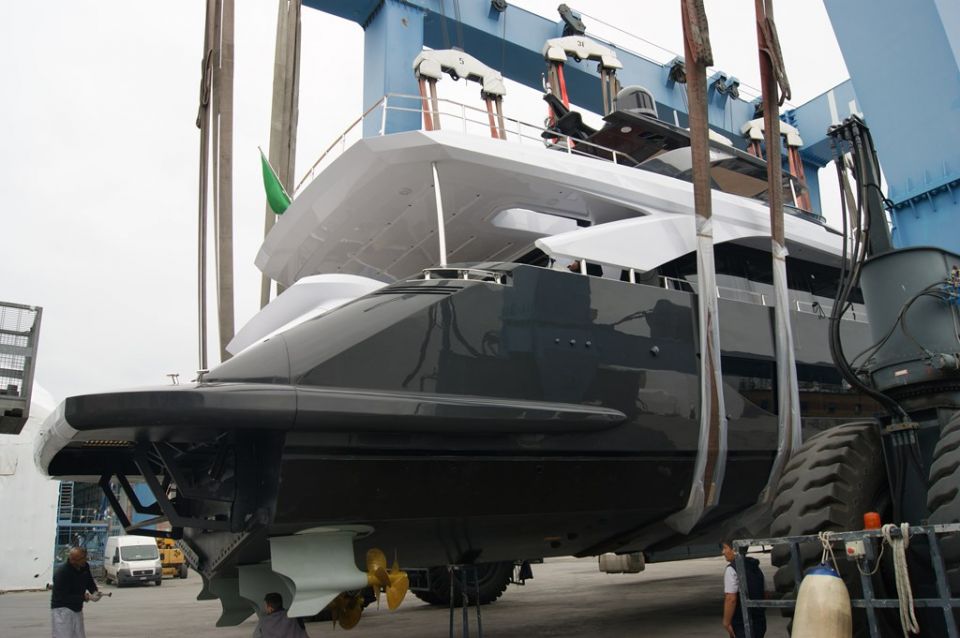 Amer Yachts, about the new Amer Cento Quad, said: «A boat that will remain impressed for her sober and velvety refinement. An elegant yacht with a silk evening dress. We are very happy with such a beginning for this extraordinary season in which the Italian shipbuilding business confirms its position at the top of the world rankings. We also have no time to rest, another Amer Cento hull is already under construction and a third one is also approaching construction».
The new model will now attend all kinds of different boat shows during 2019, portraiting the shipyard's idea of consumption reduction and emissions decrease looking towards the future dvelopment of shipbuilding.