Benateau finds a new permanent base in Port Ginesta
Bénéteau chose Port Ginesta for its new permanent base of sea trials Inaugurated at the end of October in the presence of Annette Beneteau Roux, Beneteau's general manager Luca Brancaleon, the general manager of the seaport and the airport of Catalonia Pere Padrosa and the Catalan dealer Rodolf Guasch, the Port Ginesta's base is operative and […]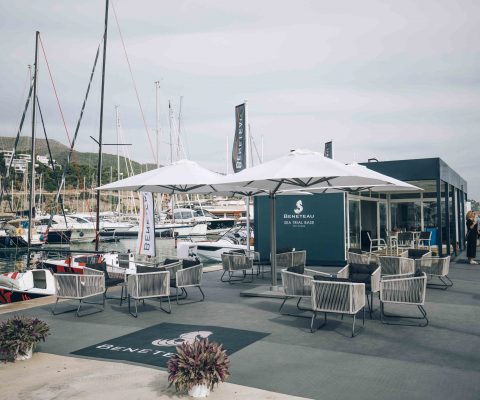 Bénéteau chose Port Ginesta for its new permanent base of sea trials
Inaugurated at the end of October in the presence of Annette Beneteau Roux, Beneteau's general manager Luca Brancaleon, the general manager of the seaport and the airport of Catalonia Pere Padrosa and the Catalan dealer Rodolf Guasch, the Port Ginesta's base is operative and available to customers, journalists and partners who will have the opportunity to try sailing and motoring news throughout the year.
Among the four sites taken into consideration (Barcelona, ​​Cannes, Palma and Nice), Port Ginesta emerged for its context, appeal and functionality.
Project manager and director of the premium service, Yves Mandin recalls that in addition to the proximity to the international airport, the dynamism of the city and its lively cultural activity, «Barcelona combines the sweetness of the climate with perfect sailing conditions. Well protected, Port Ginesta also offers quick access to the sea without an entry channel. In addition, Beneteau has signed a three-year agreement, obtained a dedicated structure and eight 15-meter berths. In addition to the possibility of being able to increase the number of berths based on the boats to accommodate».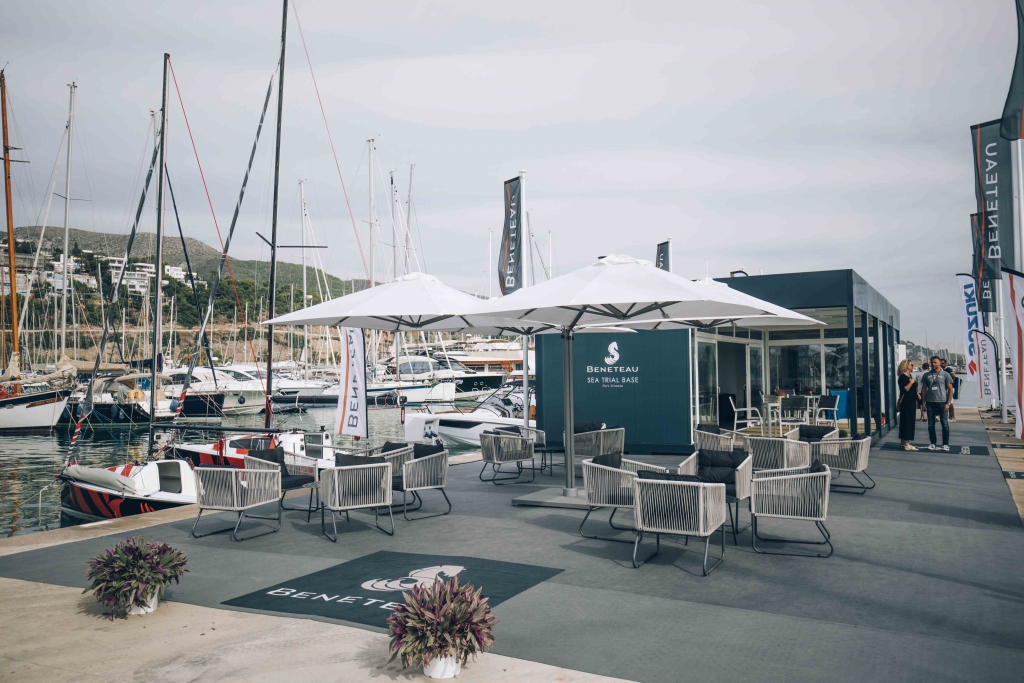 About Bénéteau
The Bénéteau shipyard was born thanks to the passion of Benjamin Bénéteau in 1884 in Croix-de-Vie, today Saint-Gilles-Croix-de-Vie, a French commune located in the department of Vendée, in the region of the Pays de la Loire.
At the beginning of its activity, Bénéteau produced "chalutier" sailboats, or fishing boats, and then, in the following years, it expanded the production to motorboats, also for fishing.
It was in the 1960s that the third generation of the family decided to enter the "pleasure boats" market, introducing the innovative polyester as a construction material.
In the '80s, for its centenary, the shipyard reached the world leadership in the construction of sailboats. Tradition, evolution, innovation. Three core points that always represented the vision of the French shipyard.