Genoa Boat Show 2018 in figures
Genoa 2018: 58th edition success Genoa Boat Show 2018. The 58th edition of the Genoa Boat Show had achieved great successes: record numbers were reached for visitors (174.610) and as well as in turnover terms. The visitors permanence has also increased, as can be seen from the rate of parking that detects a longer presence […]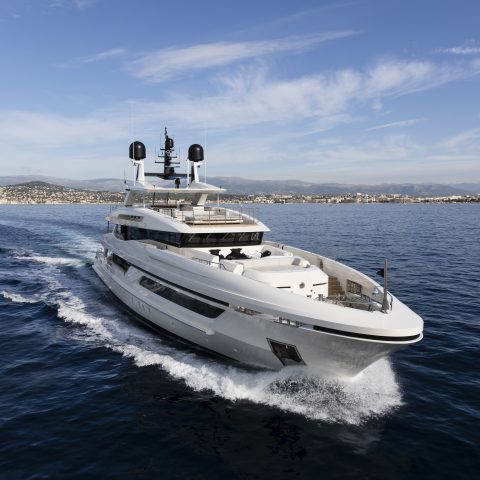 Genoa 2018: 58th edition success
Genoa Boat Show 2018. The 58th edition of the Genoa Boat Show had achieved great successes: record numbers were reached for visitors (174.610) and as well as in turnover terms.
The visitors permanence has also increased, as can be seen from the rate of parking that detects a longer presence in the city (+ 22%).
The Show has achieved good results also in terms of satellite activities (around 60 million) and Province of Genoa and Liguria Region territorial marketing.
More than positive numbers has reached also in terms of arrivals at Genoa Airport: there was a + 35% of traffic and a + 13% comings of private aircraft compared to last year edition.
On the city front, 73 events were organized in the city within the GenoaInBlu calendar. The Genoa Boat Show 2018 was also the stage for 620 events like ForumUCINA conferences, seminars, conferences and exhibitors' parties.
MERCURY RENEWED THE VM MOTORI ENGINE
Relevant were then international attendance: 150 people from 27 countries, including operators and foreign journalists attended the event. Also on the visitors' front, foreigners exceeded 33% of the total visitors number.
Genoa is confirmed then more and more as a never ending location for yachting. From October on, Genoa and Boat Show international promotion will kick off at the main foreign salons: the Ibex Show in Tampa (Florida), the Fort Lauderdale Boat Show, the METS Trade in Amsterdam, the Düsseldorf Boot.
Baglietto at Genoa Boat Show 2018
Baglietto will make cabotage among the oldest Mediterranian salons with the 48 Andiamo. In Genoa the steel and aluminum hull will show design by Francesco Paszkowski and Margherita Casprini, Telemar navigation controls, Open systems helm and, in the engine room, a couple of MTU engines, 3 Megawatts.
Michele Gravino, Baglietto CEO said: «This boat properly represents Baglietto's philosophy. It is a boat that traces the tradition enriched with new innovative stylistic solutions that make it unique. Large windows allow a perfect harmony between the interior spaces and the external ones; the sun deck is now become a trademark of our boats and a beach club novelty, an ideal space to meet direct contact with the sea. I'm also very proud of this superyacht because we designed the interiors and I think the result looks very satisfying».