George Lucian's MY Roswell concept yacht
MY Roswell. The yacht that looks like a spaceship "Is this yacht coming from another dimension?". This is the question that George Lucian raised when he presented his MY Roswell concept of a 65-meter superyacht. The idea behind the design is that of creating an iconic worldwide recognizable yacht inspired by the future. This is how the […]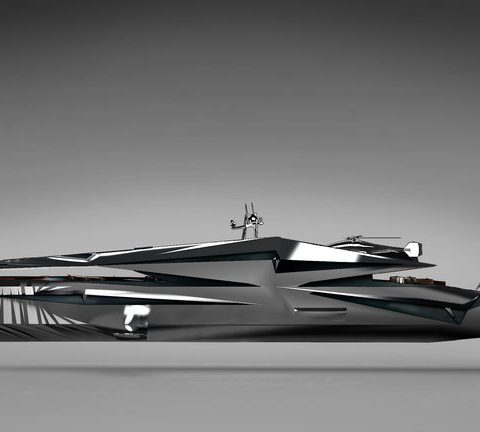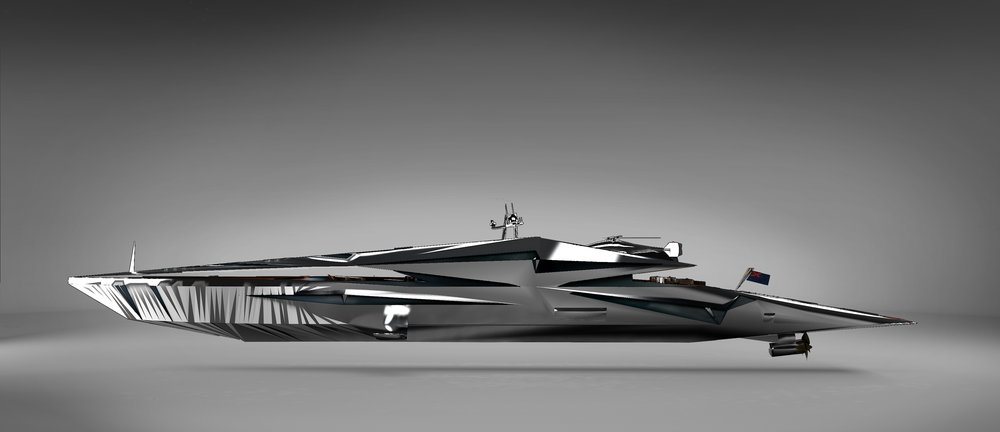 MY Roswell. The yacht that looks like a spaceship
"Is this yacht coming from another dimension?". This is the question that George Lucian raised when he presented his MY Roswell concept of a 65-meter superyacht. The idea behind the design is that of creating an iconic worldwide recognizable yacht inspired by the future. This is how the Monaco-based designer introduced his creation. It is important to underline that, so far, this is only a concept and that the designer did not provide further information about potential construction contracts.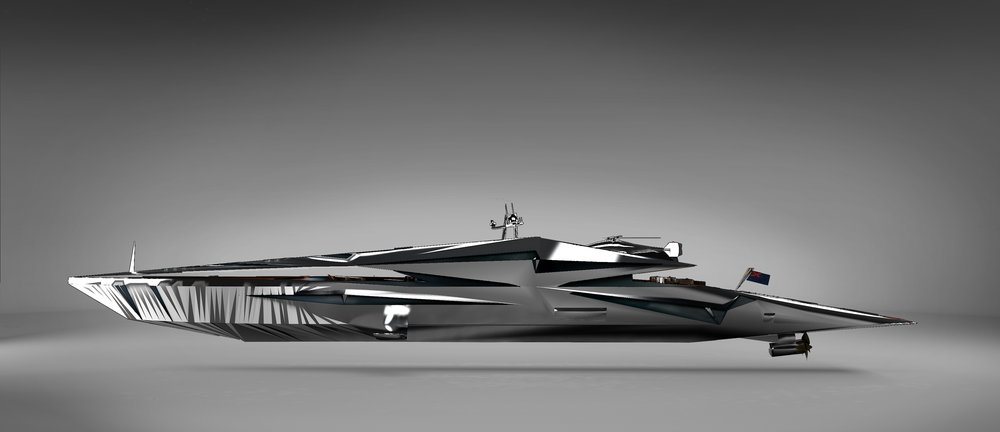 At the same time, George Lucian did not provide many details. These, in fact, would probably be specified only whether potential customers will show a real interest. In that case, the features of the yacht could be defined to meet the requests of the buyer. Nevertheless, all the technologies he mentioned already exist, and are already in use.
Full electric capability, but the diesel remains
What we know is that the 65-meter full aluminum-hulled yacht would mainly rely on electric power. In fact, Lucian specified full electric capability, but the vessel would also be supported by two diesel-electric engines for long cruises. Moreover, Lucian placed large electric panels on most of the horizontal surfaces of the vessel, in order to take advantage of solar energy.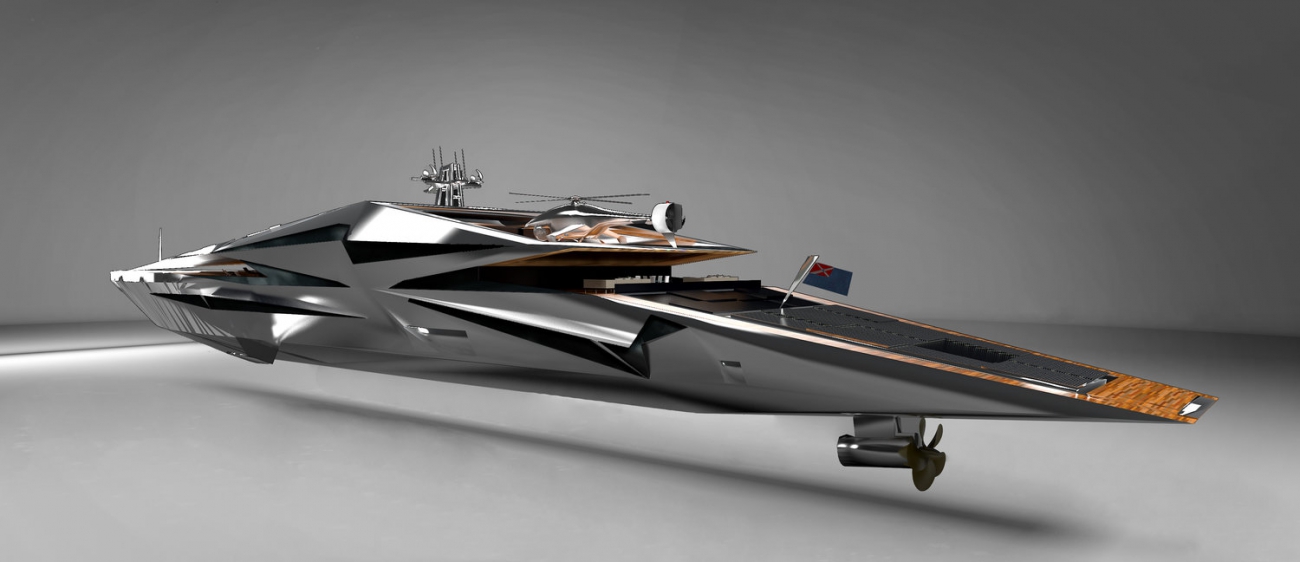 Stealth inspiration
The shape derives several elements from military stealth vessels, aircrafts, and spacecrafts. The angular design, together with the reflective materials used for the hull are meant to "hide" the yacht from radar detection, at least while sailing. The name itself – Roswell – is self-explanatory. Though, commented Lucian, «unlike its radar footprint, its presence in any harbor will for sure be anything else but discrete».
Roswell, a loft-like vessel
Concerning the partition of the space, Lucian designed a large outdoor covered living area on the main deck bow, which includes a beam length swimming pool, a lounge, and a dining area. Through large glass doors, it would be connected to the main deck salon, and to the stern deck. Together with glass walls, it will give the sensation of traveling on a huge loft-like open space. The bridge would be on the upper deck, with a sky lounge, and a helicopter platform. Lucian stated that the vessel could host 12 passengers and 12 crew members.