Kohler and Vendée Globe 2020: the challenge moves to the sea
Kohler and Vendée Globe 2020. Kohler doesn't just mean industrial engines. KDIs have a feeling with the generation on board, but that's not all. Kohler has its own competence centre for nautical applications in Rieti, not far from Rome, in the Lombardini Marine facility. It is therefore not surprising that he is involved in the […]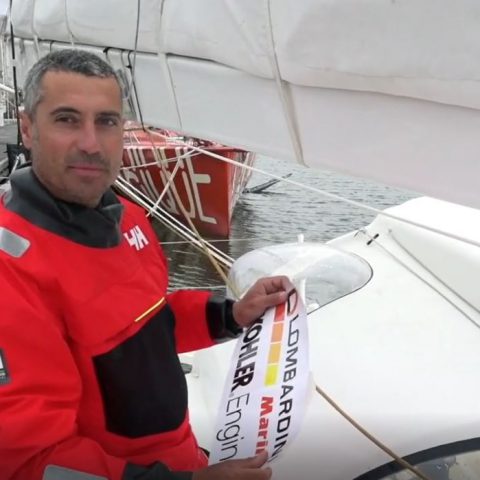 Kohler and Vendée Globe 2020. Kohler doesn't just mean industrial engines. KDIs have a feeling with the generation on board, but that's not all. Kohler has its own competence centre for nautical applications in Rieti, not far from Rome, in the Lombardini Marine facility. It is therefore not surprising that he is involved in the Vendée Globe 2020.

Kohler and Vendée Globe 2020. Mr Pedote said
Let's read more in the official press release: Kohler Engines undertake a new adventure in the marine sector becoming official partner of Giancarlo Pedote for the 2020 Vendée Globe. «This year is shaping up to be both hectic and crucial for me. Indeed, on 8 November this year, the Vendée Globe will kick off from Les Sables d'Olonne on France's Atlantic coast, at which point I will set sail on an unassisted, non-stop round the world aboard my 60-footer» said Giancarlo Pedote. It is a truly extraordinary sporting and human challenge, requiring optimum preparation across all areas of performance. It will obviously be a significant challenge, but the Italian sailor, his team and his partners will be going all out to take the bull by the horns, spurred on by the boldness of such a gamble and the desire to shine as big a light as possible on the international NGO Electriciens sans frontières. The project's partners include Kohler Engines, Helly Hansen, the historical 'technical partner' (2012) and Gottifredi, which is taking on a greater role in the project. 
And Mr De Giglio, from Kohler Engines
Nino De Giglio, Director – Communications, Kohler Engines said: «The Kohler – Lombardini Marine team is honoured to be taking part in such a great adventure. Indeed, like the skipper Giancarlo Pedote, Kohler's philosophy involves getting the job done, even in the toughest conditions, which is something that is reflected in our product portfolio. We know that Giancarlo will face major challenges during this fabulous voyage and we are confident that Kohler technology will help him. Like him, we love great challenges and we understand that, behind every great undertaking, the hard work is a daily constant. We all support him every step of the way».