MAN D2676 LE426, an EPA-compliant engine for light-duty workboats
MAN D2676 LE426 is a 588 kW inline-six cylinder engine that represents a new option for light-duty workboats in North America. The engine satisfies the EPA Commercial emissions standards and offers 70 hp greater output than the well-established, 730 hp D2676 model. It will be available from the second quarter of 2020. A MAN IN […]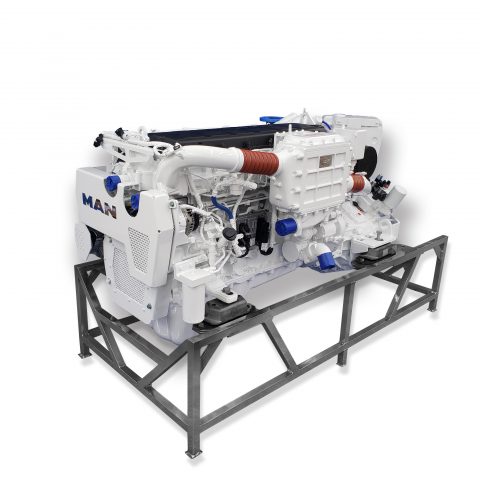 MAN D2676 LE426 is a 588 kW inline-six cylinder engine that represents a new option for light-duty workboats in North America. The engine satisfies the EPA Commercial emissions standards and offers 70 hp greater output than the well-established, 730 hp D2676 model. It will be available from the second quarter of 2020.
A MAN IN RED? CUMMINS AND MAN ENERGY SOLUTIONS
Furthermore, for the first time, the 588 kW version of the D2676 will also offer keel cooling capability for the engine as a factory-fitted feature. «This means we can offer our customers the added value of keel cooling without compromising the 800 hp (588 kW) of power and performance», said Ricardo Barbosa, president of MAN Engines & Components.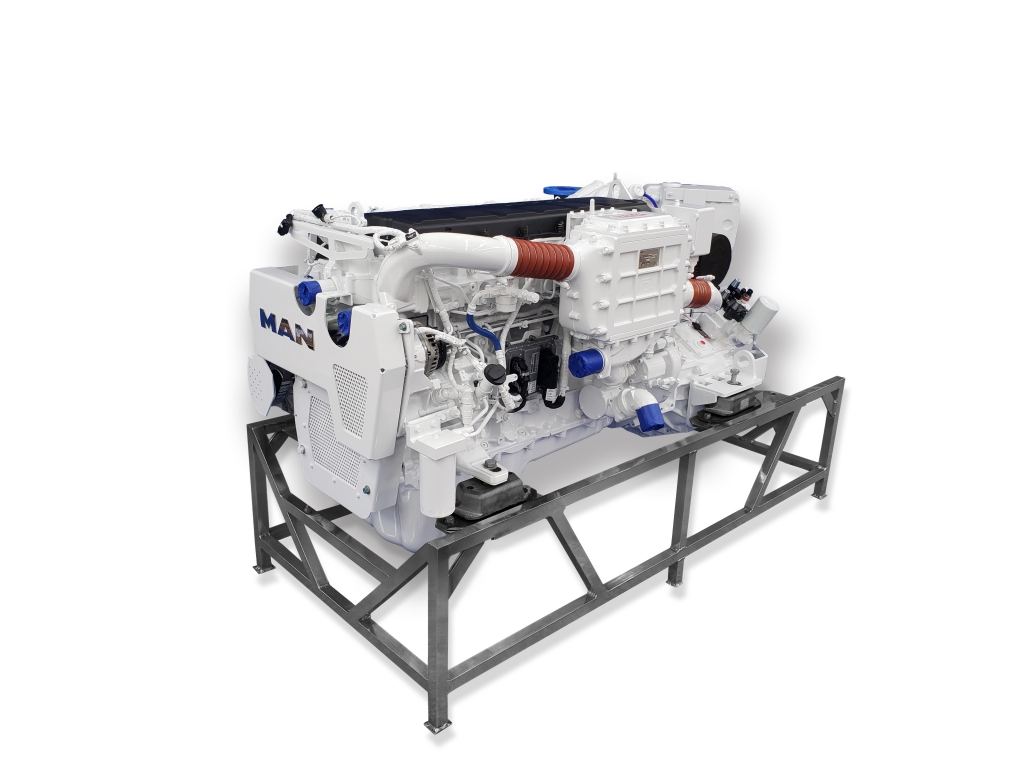 MAN D2676 LE426 with maximum torque of 2,674 Nm
A further advantage of keel cooling is a weight reduction of up to 5 percent compared to heat exchanger cooled engines. By making use of new injectors and a new cylinder head, the MAN engineers have increased the engine's power by almost 10 percent compared to the previous 537 kW model. Consequently, the D2676 LE426 achieves a maximum torque of 2,674 Nm between 1,400 and 2,000 rpm from a bore of 126 mm and a stroke of 166 mm, allowing the inline-six engine to provide sufficient thrust for pilot boats, lifeboats, and fishing vessels.
MAN HYBRID PROPULSION PACKAGE AT WORK IN GREENLAND
First introduced for workboats in 2015
The D2676 diesel engine comes with a displacement of 12.4 liters and has proven itself many hundreds of thousands of times in both on-road and off-road applications since 2007. It was first introduced for workboats in 2015. In developing its engines, MAN Engines draws on the wealth of components and expertise gained from mass production of MAN engines for heavy duty trucks and buses. These elements are then modified for each specific application. As a result, MAN Engines can offer a selection of engines for commercial vessel applications ranging from 324 kW to 1,213 kW, which satisfy the latest US EPA emissions standards.