MAN Engines and Ferretti Group extend their collaboration for three further years
MAN Engines seems to work quite well with some of the major Italian luxury yacht shipyards. In fact, the Group has announced the extension of the collaboration with Ferretti Group, right after the announcement about another long-lasting cooperation, the one with Azimut Benetti. The engine supply concerns power output ranging from 537 to 1,471 kilowatts. […]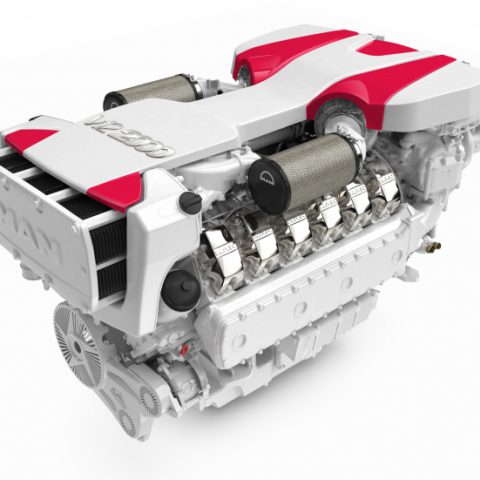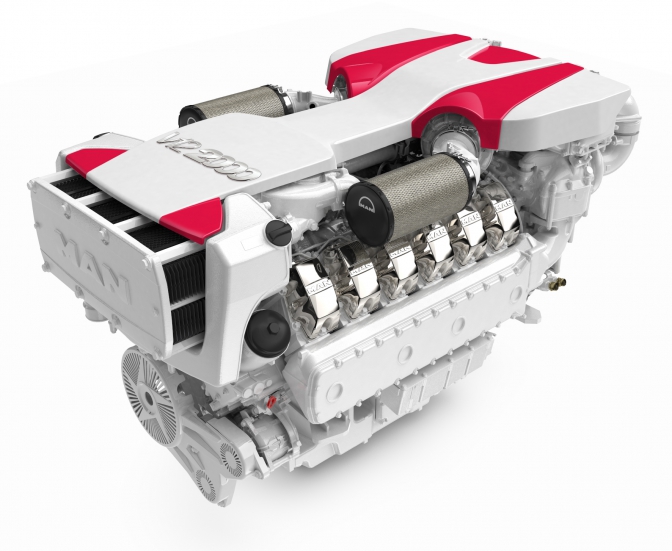 MAN Engines seems to work quite well with some of the major Italian luxury yacht shipyards. In fact, the Group has announced the extension of the collaboration with Ferretti Group, right after the announcement about another long-lasting cooperation, the one with Azimut Benetti.
The engine supply concerns power output ranging from 537 to 1,471 kilowatts. MAN Engines will be supplying its entire range of engines for the different brands owned by the Italian luxury yacht manufacturer. This includes all series from the smallest in-line six cylinder i6-730 to V8 engines through to the most powerful twelve cylinder V-type engine the V12-2000. Boat sizes from 17 to 37 metres will be equipped with MAN engines, which will be supplying several brands in the Ferretti Group: Ferretti Yachts, Pershing, Itama, Riva, Custom Line.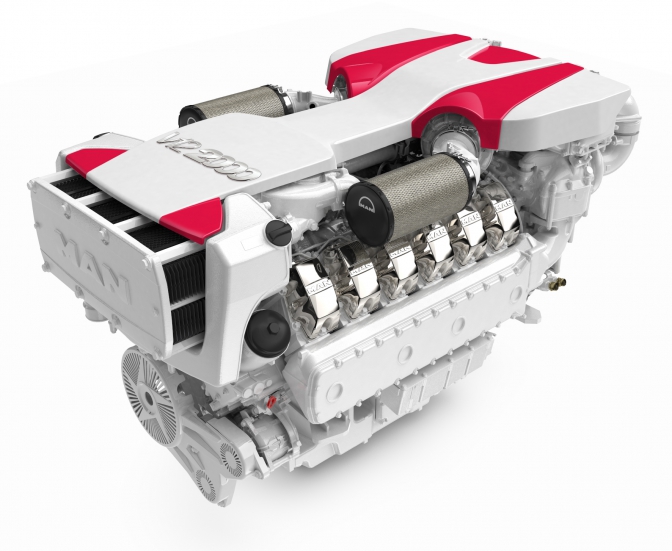 MAN Engines and Ferretti Group together for over 30 years
The partnership has been in place for over 30 years now, and MAN engines can be found in existing and new series of boats alike. All the engines meet the currently applicable emissions requirements of IMO Tier II, EPA Tier 3 recreational and China 2 recreational. This means that all the yachts can be sold and operated worldwide. End customers also benefit from the large network of around 500 service stations that deal with MAN engines and can be found in all of the major hot spots around the world.
«We would like to thank the Ferretti Group for its faith in our products and we are looking forward to growing together», commented Matthias Schreiber, Head of MAN Engines.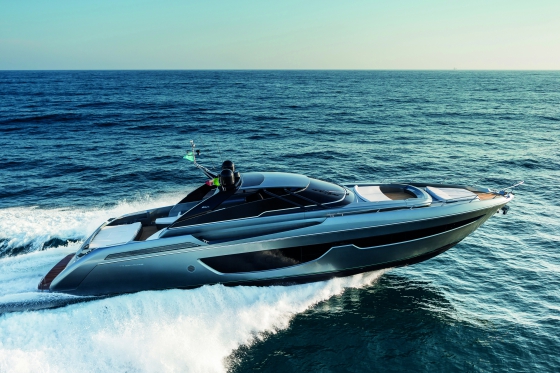 24/7 service hotline for yachts and workboats
Collaboration also means service. It is no coincidence, then, the news spread by MAN Engines about a 24/7 service hotline for yachts and workboats. How does the number work? «If servicing is required, owners and operators of yachts and workboats receive immediate assistance with their concern regarding their MAN engine by telephone at the international telephone number +49 911 420 420 or at +1 754 238 6313 for North and South America. Trained employees get in touch with the nearest service outlet as part of their ongoing contact with the customer», explains the company.
By being available by telephone 24 hours a day all across the world, MAN Engines provides even easier access to its almost 500 service stations to its end customers.