Mtu and Fred. Olsen
MTU and Fred. Olsen share 8000 series MTU and Fred. Olsen. Two new high-speed ferries to be run by Spanish ferry operator Fred. Olsen are each to be powered by four MTU 20-cylinder 8000 M71L engines and by Kamewa waterjets from Rolls-Royce. RED JET 7 POWERED BY MTU The ferries will be 117m trimarans, designed by Austal Australia. The […]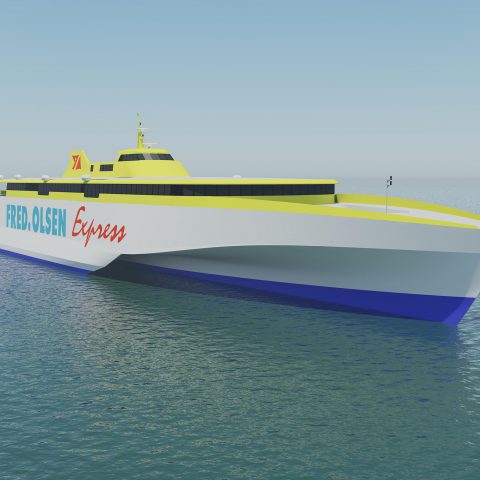 MTU and Fred. Olsen share 8000 series
MTU and Fred. Olsen. Two new high-speed ferries to be run by Spanish ferry operator Fred. Olsen are each to be powered by four MTU 20-cylinder 8000 M71L engines and by Kamewa waterjets from Rolls-Royce.

The ferries will be 117m trimarans, designed by Austal Australia. The trimarans are to ply the waters around the Canary Islands along with the world's largest aluminium fast ferry in operation, the Benchijigua Express.
Each of the four engines in the new ferries will deliver 9,100 kW of power at 1,150 rpm. The trimarans will be able to accommodate over 1,100 passengers and up to 276 cars, and will be able to travel at speeds of up to 38 knots. Both ferries are to be delivered and undergo commissioning in 2020.
Ivan Fernandez Martinez, technical manager at Fred. Olsen said: «The Benchijigua Express is a prestigious vessel in the world of fast ferries. It ticks all the boxes in terms of our high demands for power, speed and passenger satisfaction. On the back of this positive experience we have decided to install MTU engines in our new trimarans as well. We know MTU can deliver on this. Since being launched into service back in 2005, the Benchijigua Express hasn't had a single passage canceled by engine issues».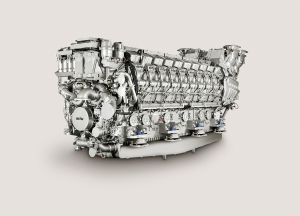 Matthias Vogel, Executive Vice President, Service, Network & Business Development at Rolls-Royce Power Systems, said:«We're delighted to have been chosen to supply the engines for Fred. Olsen's new trimarans now as well. We will continue to provide superb customer service. Our MTU maintenance agreement is a very important tool in meeting these standards. Fred. Olsen is planning to finalize a similar contract for the new vessels».