Patrini and zero-vibrations pleasure crafts
Patrini: no frontiers anti-vibrations Milanese Company Patrini is able to modulate its skills in the field of anti-vibration mounts for marine applications. Sources of vibrations that can cause damage to the human body and to the machinery components are not tolerable in any case, and the marine sector is not an exception. And this is why […]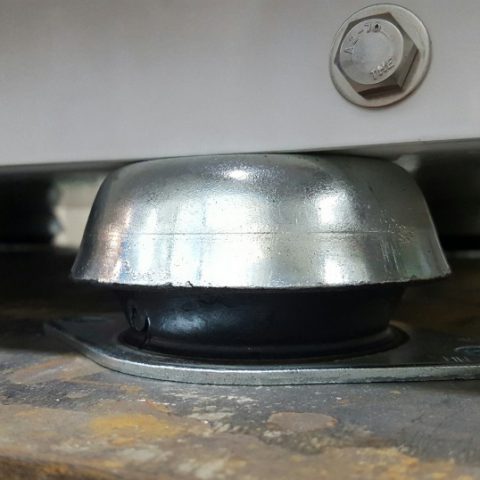 Patrini: no frontiers anti-vibrations
Milanese Company Patrini is able to modulate its skills in the field of anti-vibration mounts for marine applications. Sources of vibrations that can cause damage to the human body and to the machinery components are not tolerable in any case, and the marine sector is not an exception. And this is why Patrini and pleasure crafts have become a customary association between shipyards and shipowners.
VIBRATIONS? PATRINI HAS THE ANSWER
Patrini and the pleasure crafts
The current polymers knowledge and their combination allows solutions identification with particular predisposed to the vibrations attenuation. Typical examples are rubber-metal anti-vibration systems that can be also used for nautical applications. New components studies, research and development of new more appropriate geometries and more correct positioning, allows now an optimal insulation.
Meanwhile, individual applications studies, based on the precise collection of data relating to the individual components and through the simulation calculation systems, offers the possibility of verifying the correctness of the assembly technical proposals suggested by our Technical Office.
Another important aspect, within the service provided by the technical office and the relationship between Patrini and the pleasure craft, is the verification of the durability of the proposed components, according to the various static and dynamic stresses, environmental conditions and presence of external agents.
This also gives rise to maintenance management of the components involved and programming of the replacement of spare parts to achieve continuity of the optimal level of insulation performance.
To obtain these checks, the Technical Office and the Patrini's Research and Development use simulation and laboratory tests, submitting the components to durability tests subjected to "salt spray".
Complete technical report
At the end of this activity Patrini is able to provide a complete technical report with one or more solutions suitable for the application.
It is obviously necessary, with regard to the reliability of the above, a constant level of quality of the production processes, the continuous monitoring of the production chain of the products and the strict verification of the quality of raw materials, favored by the origin strictly "made in Italy "which allows closer monitoring.
Therefore also in the marine sector Patrini proposes itself as a valid partner in the development and production of ad hoc solutions and differs for the 360 ​​° service.