Vetus electric propulsion solutions at Genoa Boat Show 2020
The Dutch manufacturer Vetus took part in Genoa Boat Show 2020, putting on display some quite interesting proposals as for electric propulsion, in additional to some more conventional internal combustion engines for marine applications. So, alongside the M-Line series, we were also able to admire the E-Line and E-Pod series, proposed for both brand-new boating […]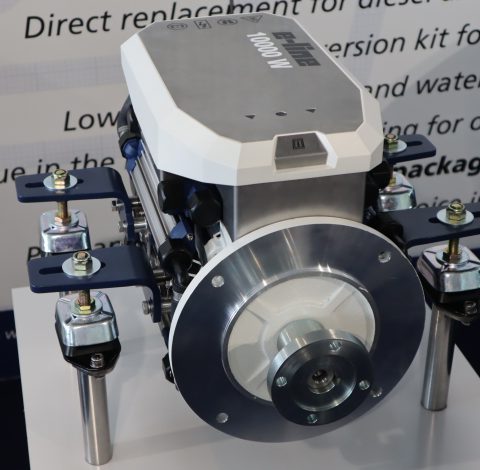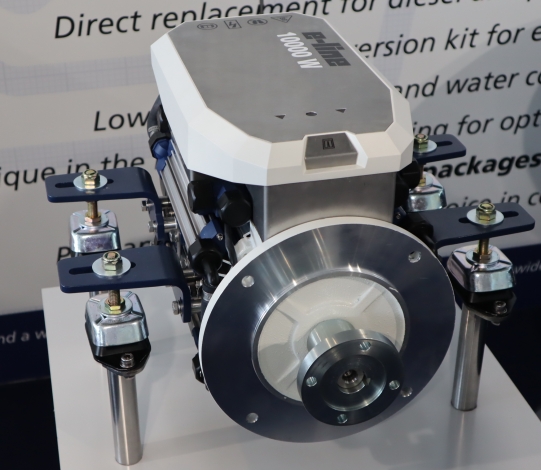 The Dutch manufacturer Vetus took part in Genoa Boat Show 2020, putting on display some quite interesting proposals as for electric propulsion, in additional to some more conventional internal combustion engines for marine applications. So, alongside the M-Line series, we were also able to admire the E-Line and E-Pod series, proposed for both brand-new boating applications and refit. Even on the sea, in short, the batteries are becoming more and more impending.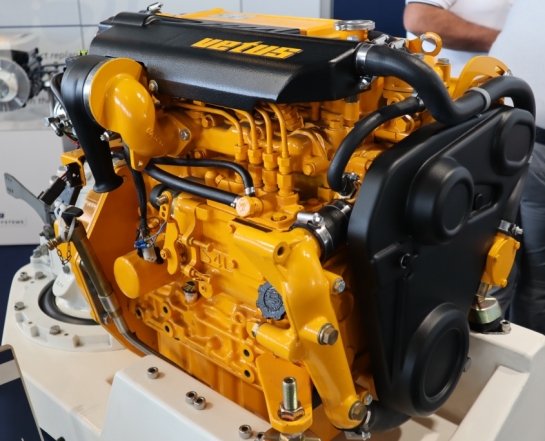 According to Vetus, «the compact and efficient 48V E-Line packages enable silent, environmentally friendly cruising with exceptional manoeuvring capabilities. The E-Line motor is equipped with a smart, water-cooled 48V controller, developed specially for electric boating, enabling the user to charge the battery bank with a 24V battery charger. Vetus offers three models with output power ranging from 5 kW to 10 kW and supplies the complete package customized for the boat, from shore power to propeller, to provide the most effective installation for customers».
Vetus Global Marketing Director talking about electric propulsion
«This solution is easy to install and maintain, ideal as a standard in-board diesel replacement or for new builds, fitting in the same footprint as our small diesel engines. Perfect for the growing electric propulsion market and the inland waterways sector, the system meets all current and future emission requirements. We are offering this electric propulsion that we can package with a lot of our other technologies. For example, we can combine it with a 48V bow thruster and offer steering», said Thijs Boegheim, Vetus' Sales Director EMEA and Global Marketing Director.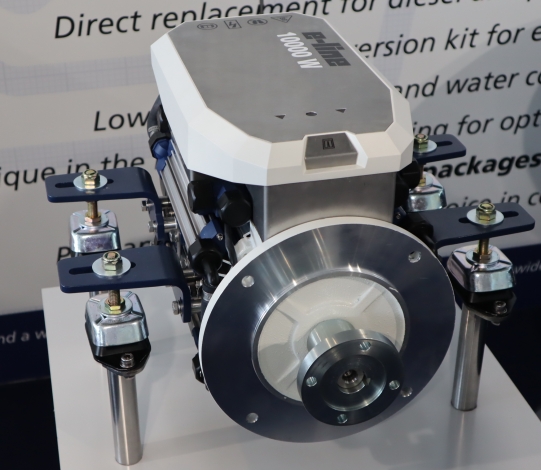 The 7.5 kW, 48V Vetus E-Pod package
And what about the E-Pod? «The 7.5 kW, 48V Vetus E-Pod package is a compact electric propulsion system including propeller, pod and drive, for smooth and silent sailing on power and sailboats up to about 25 feet. The specially designed enclosed propeller minimizes cavitation and improves the effective thrust to increase efficiency, ensuring comfortable cruising at low speeds. With no rotating or vibrating parts on-board the boat, the all-in-one Vetus E-Pod system operates with no noise and is simply mounted in the stern of the vessel without the need for a shaft or other drive components. There is minimal room required inside the boat, so more of the interior living and storage space can be opened up when using the E-Pod than with any other propulsion solution».