Volvo Penta @ CES 2023
Volvo Penta will use this year's CES 2023 in Las Vegas to portray his futuristic idea of boating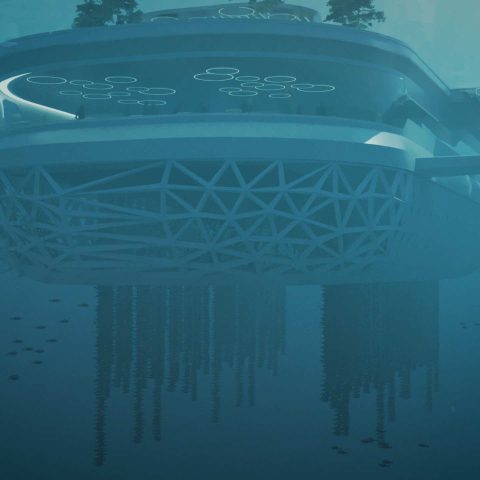 Volvo Penta's presence at CES 2023 is intended to demonstrate that Gothenburg's industrial plans are also aimed at the medium to long term. What they tell us is a visionary and far-reaching project.
At CES with Volvo
It's a long story, a futuristic case study, that Volvo Penta tells us from the Consumer Electronics Show in Las Vegas. We report it faithfully for you. Innovation is embedded in the DNA of Volvo Penta and the company has harnessed this with fast-moving technological advances to create a potential vision for the future that goes way beyond anything previously seen in the marine segment. As such, the company has elected to present it for the first time at the world's most prestigious technology show, CES, which is the ideal platform to share its holistic re-imagining of how tomorrow's leisure boating experience can be completely transformed.  The concept is the result of imaginative brainpower from a team at Volvo Penta comprising strategists, business development leaders, digital and service experts, as well as technology designers and engineers, all working in collaboration with colleagues from across the wider Volvo Group. Johan Inden, president of Volvo Penta's global marine business, said CES 2023 is the perfect environment to showcase the company's look to the future. "To re-imagine boating and elevate it, we must remove all conventional boundaries and completely reframe what it is. We want to challenge current thinking and be challenged ourselves. Our concept is designed to spark a dialogue, and we look forward to discussing it at CES. How can we make boating more accessible — to anyone who wants to enjoy it? How can we build a boating universe with unlimited ways to explore and enjoy our waters, while at the same time protecting them? These are exciting questions and we're at the start of our journey to lead the discussion together with our customers and partners."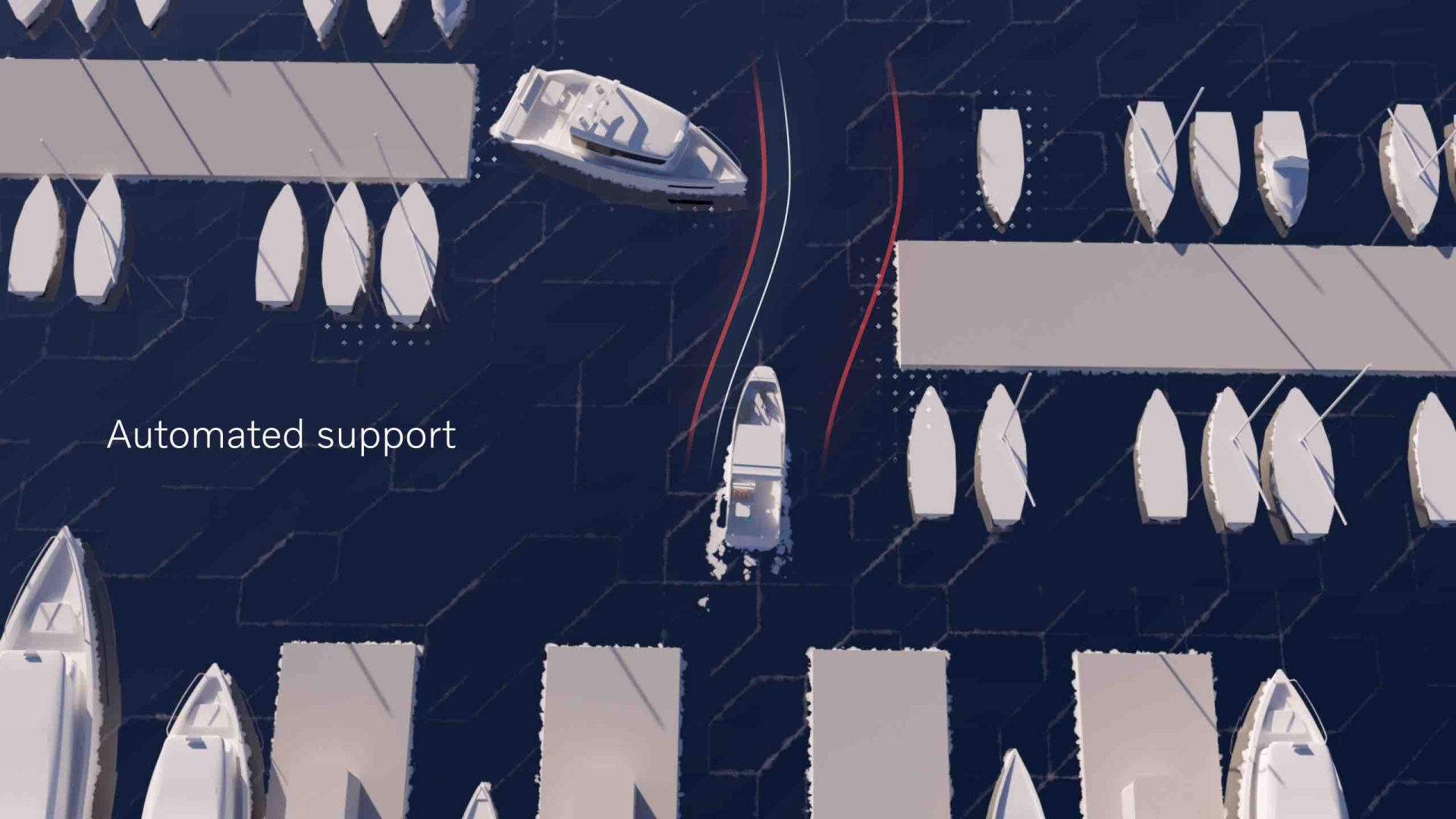 Boating as a Service
Boating as a Service could provide a completely new way of enjoying the water, making it easy to access personalized, on-board experiences, so users can choose their own adventure. Boating today requires planning, but Volvo Penta imagines a subscription-based, on-demand single-source platform/experience that can re-shape that, way beyond anything today's boat clubs or shared ownership models offer.  This concept could see anyone ordering a boating experience, with tailored preferences and equipment based on need and experience levels. This alone has the potential to immediately increase the audience. Boating experience 'packages' could be ready-to-collect at the marina at a chosen time, while experience levels could be accommodated onboard, e.g. with full automation for newcomers and lower levels of automation for accomplished boaters.
Going beyond the boat
One of the most ground-breaking examples of innovative concepts is what the company calls Volvo Penta Island. This idea to extend the experience beyond the boat is visualized through a floating, independent structure. It begs the question: what if self-sustaining, floating, man-made offshore islands could serve as a platform to take care of the future customer experience?  Above sea level, the islands could offer charging services for electric boats, to help accelerate the transition to electric solutions at sea. They could also act as a boating community hub with facilities such as restaurants, service and support, concierge services and more. These centralized gathering points could allow boaters to relax and explore, while also delivering peace of mind.  Each island could come with its own independent energy production capabilities, harnessing sun, wind and wave power. And they would be mobile too, with the ability to position themselves within easy range of boaters in need of a recharge.  Below sea-level, Volvo Penta Islands could play a powerful role, supporting the company's desire to push sustainability beyond the boat. For example, hosting an underwater mussel farm which could act as a refuge point for local marine life.
Artificial Intelligence and automation
For Volvo Penta, AI and automation are key enablers in delivering Boating for everyone. First-time boaters (or those with experience, who simply prefer to enjoy the on-water experience instead of driving) could choose high-level automation. This could be activated at the start of the experience — for example, having the boat automatically deliver itself to the customer meeting point at the marina and then navigating itself out to open water.  In between the limits of no experience and full experience, automated 'nudging' could enable inexperienced boaters to learn more of the driving process as they progressed. Through AI, the user could learn about driving gradually. This would ensure peace of mind, but also increase boating competence and confidence steadily. 
Vessel-to-vessel energy sharing and autonomous recharging
In addition to imagining a future where electrically powered boats can be recharged on Volvo Penta Islands, the company is also presenting two more exciting concepts.  The first is vessel-to-vessel energy sharing. Imagine if a community of boats in close proximity could redistribute energy according to needs? This could be done through automatic monitoring of energy levels and predictive knowledge of the next step in the boat's journey. Each boat could then automatically ensure it has sufficient charge to reach its next destination. The second concept involves recharging from mobile, autonomous submersible pods. Nicknamed 'Stingray' these pods could carry charge to docked vessels and automatically connect and re-charge as needed, without user input. The vessel might simply reach an overnight anchor point, settle for the evening, then the user wakes up to a fully-charged battery. Future initiatives such as these have the power to shift the concept of what it means to go boating, making it a truly shared and sustainable experience — designed around the boater and aiming to deliver peace of mind.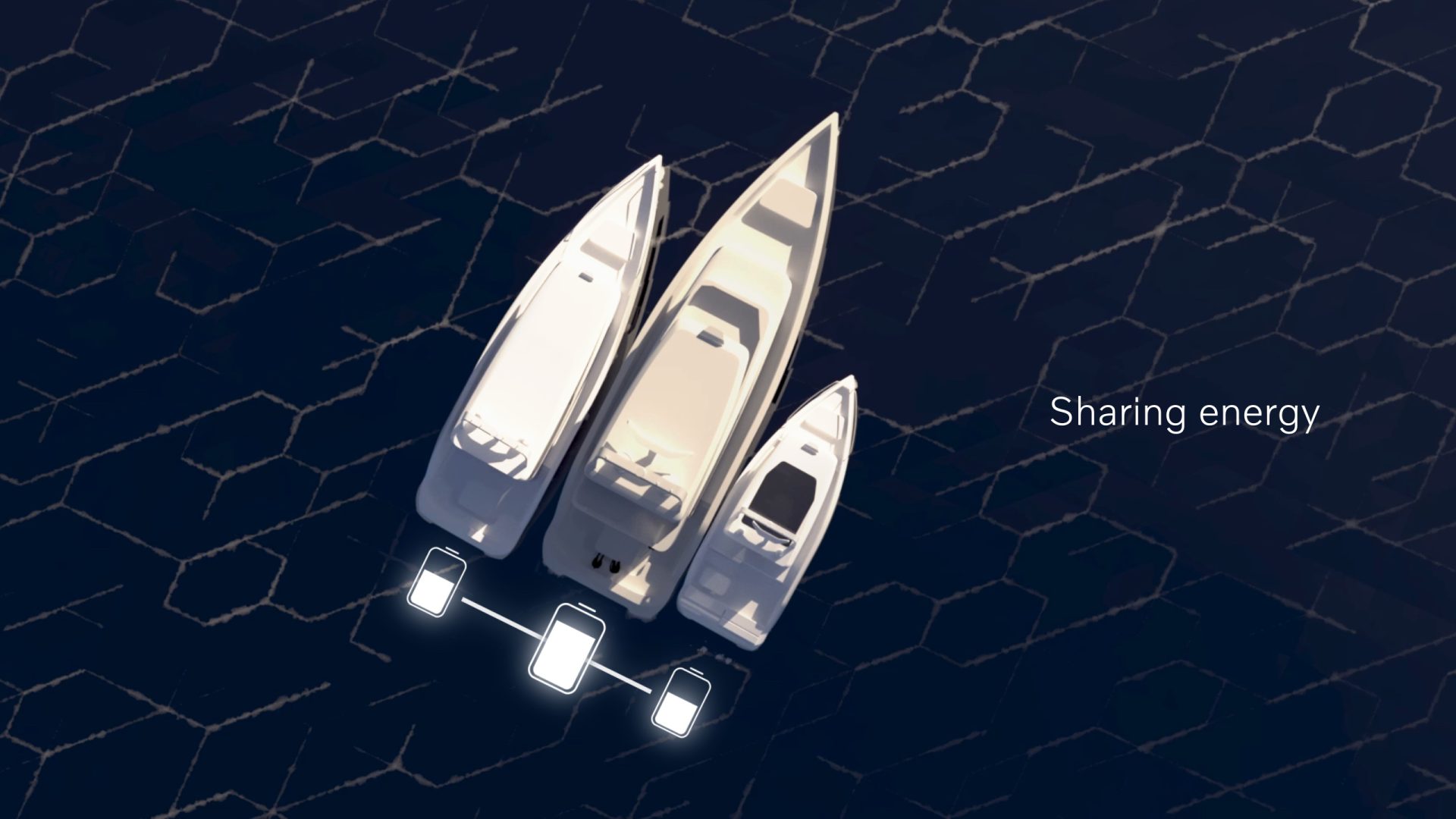 Connectivity and Community
Harnessing cloud-based infrastructure it could be easier than ever to meet with friends and like-minded boaters both online and on-water. Digital anchoring could enable boats to meet out in the open water and allow gatherers to socialize and share services (while also sharing energy, vessel-to-vessel). There's the possibility to evolve the experience further while out on the water, with new features and services downloadable on-demand. Similarly, this technology infrastructure could be used to deliver help and assistance. That might be remote driving assistance or concierge-level guidance – for example, harnessing on-board AI to re-route the vessel around troubling weather conditions. Travel data from individual boats could also be gathered from surroundings and analyzed, generating recommendations based on a user's profile and current conditions. Volvo Penta believes this kind of functionality has the potential to truly make Boating for everyone.
Wildlife protection technology
The holistic focus on sustainability that Volvo Penta imagines in tomorrow's boating incorporates multiple facets. One of the intriguing proposals it has is for wildlife protection technology. Here, connected vessels send signals to each other when vulnerable sea life is nearby, such as whales and dolphins. Such technology could automatically alert vessels to slow down to boost protection or avoid the area entirely. Alongside this, Volvo Penta also believes we will see new behaviors in boaters, with many opting to enjoy the low-speed, near-silent cruising that electric boats can deliver. This would also be less intrusive and disruptive to marine life.