4e-Consulting and NGV
4e-Consulting and NGV Powertrain, a perfect match in the direction of the upgrade of ICE. We recently talked about the evolution of 4e-Consulting towards alternative powertrains. Diesel does not disappear from the agenda of the Italian engineering company, on the contrary, it is accompanied by the search for solutions on electrification, partial or total. 4e-Consulting […]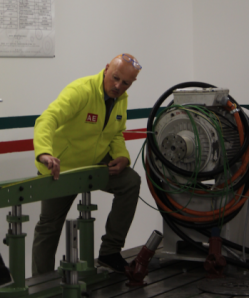 4e-Consulting and NGV Powertrain, a perfect match in the direction of the upgrade of ICE. We recently talked about the evolution of 4e-Consulting towards alternative powertrains. Diesel does not disappear from the agenda of the Italian engineering company, on the contrary, it is accompanied by the search for solutions on electrification, partial or total.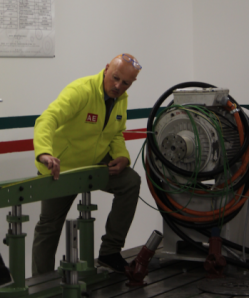 4e-Consulting and NGV Powertrain
"4e-Consulting S.r.l., a company specialized in Engineering, Product Development of automotive and industrial powertrain, including hybrid solutions, and NGV Powertrain S.r.l., a company specialized in Product Development, Sales and After Sales of industrial natural gas, hydrogen powertrain and driven chassis, have signed a five years agreement to enlarge their product and service offering to a full 'key on' solution for automotive and industrial worldwide market. This agreement represents another important step in the 4e-Consulting and NGV Powertrain path towards Green and Low CO2 powertrain solutions, the key pillar of their worldwide market development strategy".
Quoting Paolo Patroncini
«This new cooperation is the perfect combination of two complementary competences: engineering and powertrain development. We are really proud to promote such experienced and enthusiast team of engineers to compete on the most challenging scenario» said Paolo Patroncini, 4e-Consulting Chief Executive Officer.
And Luca Iori, from NGV Powertrain
«NGV Powertrain is acknowledged as a worldwide leader in natural gas powertrain systems, and the agreement with 4e-Consulting will further strongly increase our brand's capability to develop Innovative Green and Low CO2 solutions across a range of different Automotive and Industrial segments» said Luca Iori, NGV Powertrain Chief Executive Officer.
NGV Powertrain is a company born in 2019 as evolution of NGV Motori and Truck Service company. The NGV Powertrain develops specific decarbonized powertrain solutions for emerging and consolidated markets, taking into account the available resources to be invested in CO2 reduction initiatives for transportation means and power units.
The both companies are based in the Italian Motor Valley, between Ferrara and Reggio Emilia.