9 liters comparison
Now it's time to emphasize the 9 liters comparison. For more than 30 years DIESEL has been the reference point between diesel engine manufacturers and OEMs because of the comparison between diesel engines. We choose a range of displacement or power (in this case 9 liters Diesel engine. Here the presentation of the last engine to […]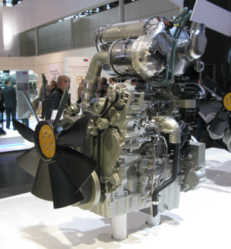 Now it's time to emphasize the 9 liters comparison. For more than 30 years DIESEL has been the reference point between diesel engine manufacturers and OEMs because of the comparison between diesel engines. We choose a range of displacement or power (in this case 9 liters Diesel engine. Here the presentation of the last engine to reach this group: MAN D1556), or identifies a different journalistic target. The specs show the specific values related to the engines in question. Starting from today we will propose again some passages of our comparisons, with the possibility to read the complete article. Let's read the beginning of the comparison.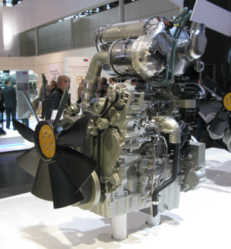 9 liters comparison. No new entries in 2019
This engine range still looks brilliant, although 2019 has not seen new entries. Man is spreading the word of its D1556 among onroad applications as widely expected (and predictable, given the connotations of the German manufacturer in Volkswagen orbit). The six cylinder was for the second time at Agritechnica after its debut in 2017. In the off-road segment the D1556 will replace the D2066, following the downsizing trend. The monobloc gives up EGR in favor of SCR only with post-treatment management integrated in the control unit (AGN). Common rail is probably the same for all applications, 2,500 bar an variable geometry turbine delivering from 205 to 324 kW and torque reaching its peak at 1,970 Nm at 1,150 to 1,300 rpm.
MAN D1556
MAN boasts a plastic oil sump and introduced electronic immobilizers and modular auxiliary units so to fit alternator, air conditioning and compressor to different engine compartment configuration.  What has changed in this displacement range? The 1.5 liter cylinder (with due approximations and the exception of the only odd engine, the Scania 5-cylinder) was introduced in the engine hall of fame by Deutz, Cummins and the same MAN. Deutz even won the Diesel of the year 2018 with its TCD9.0. Speaking of 1.5 liter cylinder, the Cologne anomaly is evident and here lies its competitiveness. It is in fact a 4-cylinder whose compactness guarantees a competitive advantage compared to its natural competitors, all featuring 6 cylinders apart from the odd cylinder engine Scania (download the PDF).