Baglietto and september nautic salons
Baglietto: "Andiamo" baptism Baglietto will make cabotage among the oldest Mediterranian salons with the 48 Andiamo. In Cannes, Monaco and Genoa the steel and aluminum hull will show design by Francesco Paszkowski and Margherita Casprini, Telemar navigation controls, Open systems helm and, in the engine room, a couple of MTU engines, 3 Megawatts. MTU TAKES CARE OF […]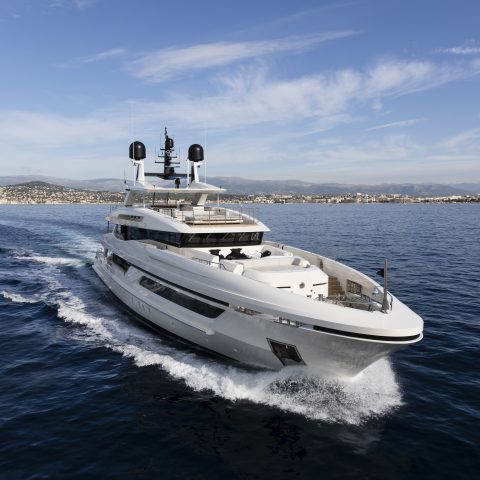 Baglietto: "Andiamo" baptism
Baglietto will make cabotage among the oldest Mediterranian salons with the 48 Andiamo. In Cannes, Monaco and Genoa the steel and aluminum hull will show design by Francesco Paszkowski and Margherita Casprini, Telemar navigation controls, Open systems helm and, in the engine room, a couple of MTU engines, 3 Megawatts.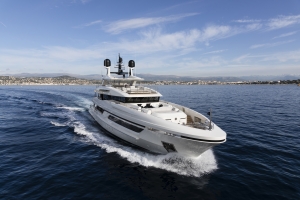 Michele Gravino, Baglietto CEO said: «This boat properly represents Baglietto's philosophy. It is a boat that traces the tradition enriched with new innovative stylistic solutions that make it unique. Large windows allow a perfect harmony between the interior spaces and the external ones; the sun deck is now become a trademark of our boats and a beach club novelty, an ideal space to meet direct contact with the sea. I'm also very proud of this superyacht because we designed the interiors and I think the result looks very satisfying».
ITALIAN STYLE SHIPYARD AND AN ITALIAN STYLE SCENERY? DISCOVER MORE…
Baglietto in Cannes, Genova & Monaco
In addition to the axis line and the peripherals there is much more, in a boat. So much Made in Italy, in its coolest expressions. As a metonymy, that is the symbol par excellence of Italian style, a mega yacht recalls, even if only by assonance, other illustrious brands of our creative and manufacturing tradition.
So that Baglietto has associated its own brand with that of the Moreschi shoes, of the shirts signed by Bagutta, of the Marcorossi Artecontemporanea Art Gallery, which provided the 48m T-Line with works by Arcangelo, Shafik, Barnils and Velez. Speaking of Made in Italy excellence on board, Technogym, a world leader in fitness and wellness solutions, will set up the Baglietto boat gym with its "Personal" line designed by Antonio Citterio.
Signed by the Italian Michela Nicoli tailor-made bed linen including towels and accessories for the bathroom. The decoration on board was created by Boutsen-Design, with the interior design of Baglietto, who chose for the table the exclusive collection of Infinito Design plates.
An incursion into the 'beverage' could not be left out, with the Marchesi Antinori wines and the Campari aperitifs.