Bimotor automated warehouse. It happens close to Turin, Italy
Bimotor automated warehouse 4.0 to storage transition engines. The warehouse is an extension of the Ciriè site, where Bimotor is headquartered, and contains up to a maximum of 1250 engines, arranged on 4 lanes.  After a year-long gestation and an investment of about three million euros, Friday, October 25, 2019 was officially cut the ribbon […]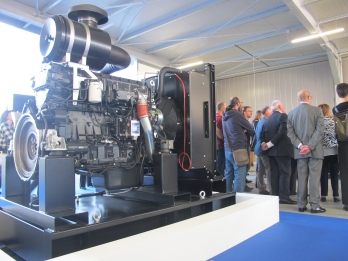 Bimotor automated warehouse 4.0 to storage transition engines. The warehouse is an extension of the Ciriè site, where Bimotor is headquartered, and contains up to a maximum of 1250 engines, arranged on 4 lanes.  After a year-long gestation and an investment of about three million euros, Friday, October 25, 2019 was officially cut the ribbon of the automated logistics center and shared skills center of Bimotor.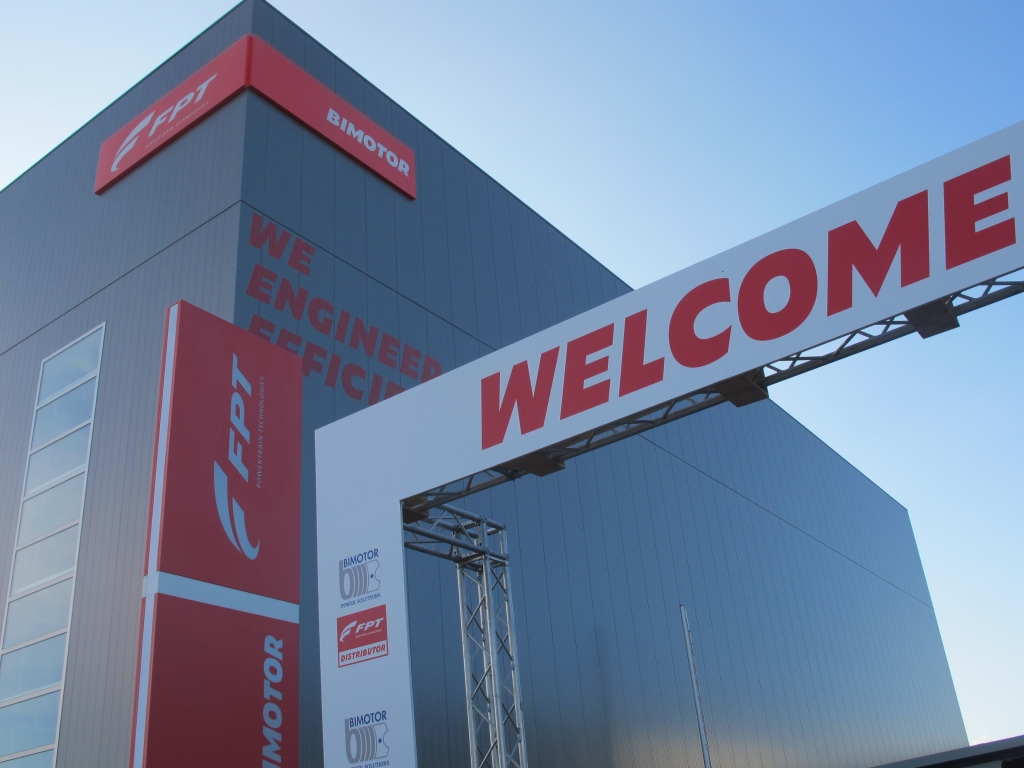 Bimotor automated warehouse
The Bimotor automated warehouse represents the infrastructural synthesis of the evolution of Italian company, FPT Industrial dealer in dialectical relationship with the parent company for a century now. A relationship that has extended from Northern Italy to Slovenia and Croatia and, following the natural vocation of Piedmont, to France. Recently the 'Iberian tiles', Spain and Portugal, have been added to the mosaic.
BIMOTOR AUTOMATED WAREHOUSE: WHAT WE TOLD ONE YEAR AGO
There are about 7,000 engines a year, half of which are customized. The logistics centre stems from the need to rationalise space and storage procedures and from the emergence of stock pilling. An example of rationalization? On the warehouse's identity card, the dimensional coordinates are as follows: width 50 metres, depth 11 metres, height 20 metres. The space where the engines are stored, if it were stored horizontally, would have required at least 3 thousand square meters. Note: due to the size and the characteristics of the warehouse we find here all the engines, from the smallest, the S8000, to the NEF family, excluding the Cursor.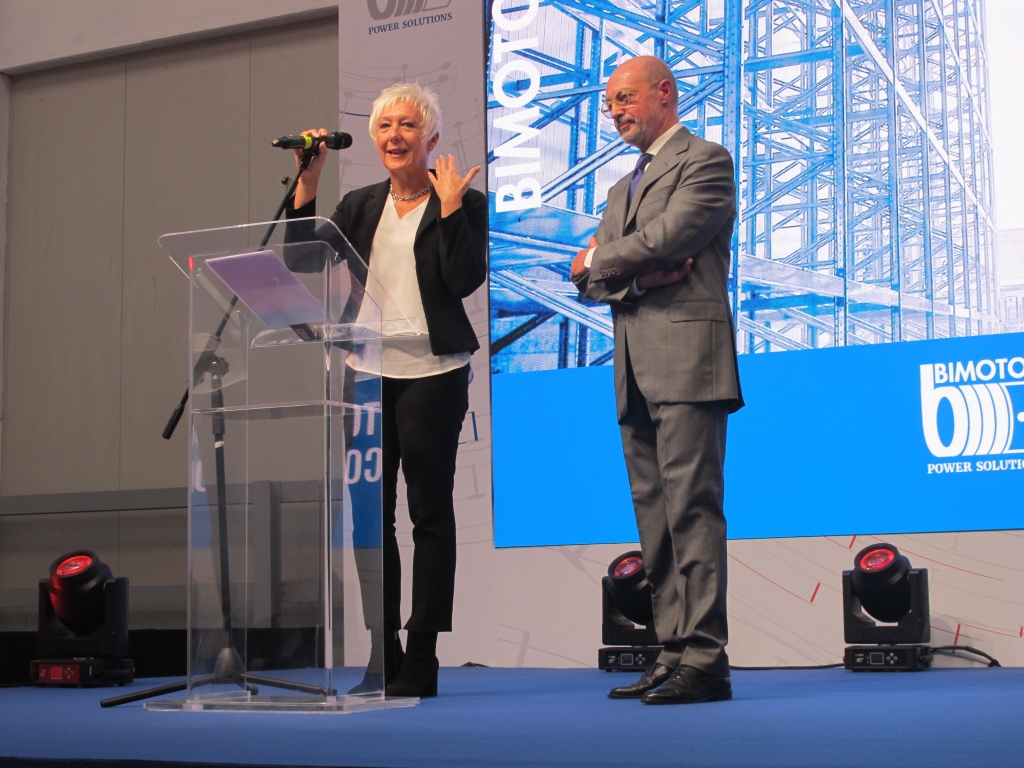 A dialogue by barcodes
The logistic dialogues with the warehouse management through barcodes, and verifies the suitability of the operations and the identity of the compartment. Handling operations take an average of two minutes. The oldest serial number is the first to be taken within its engine series, displacement and power class. The metal cases and the transport through the aisles of the automated structure, without the inevitable roughness of the handling on the forklifts, reduce the vibrations to which the engines are subjected. The ammount of engines stored by Bimotor is just under 4,000 units: 2,000 on average, plus 1,800 in stockpilling.
AND WHAT ABOUT FPT INDUSTRIAL AND THE SPINOFF?
The Bimotor automated warehouse was not the only protagonist of the ribbon cutting. The skill center is distributed on two levels, independent from the rest of the structure, and is preparing to accommodate the distribution network and staff of the Oem. On the upper floor, the room for theoretical training, going down the stairs you enter the area equipped with desks for disassembly and video for diagnostics and support to the training. Adjacent to the catering room.
So, basically, it's just a warehouse? No. As Filippo Brunero, head of business development, said: «Today we celebrate our idea of the future».