Briggs & Stratton pushes on electrification
Briggs & Stratton is a firm believer in electrification. As you can see from this article, the batteries are produced in Milwaukee, and the market is responding positively. We share with you in their words the agreement with ARGO, for the J8 autonomous extreme terrain robot. "Briggs & Stratton will introduce its award-winning Vanguard battery […]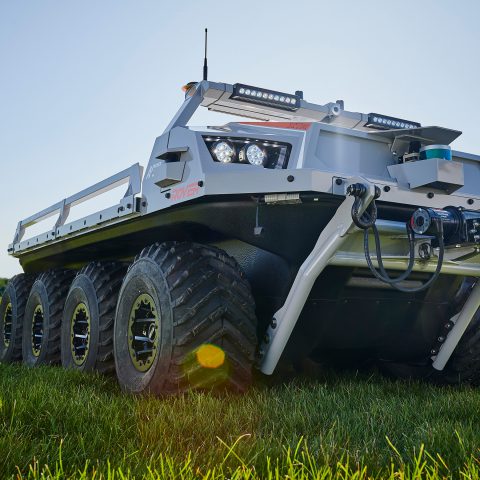 Briggs & Stratton is a firm believer in electrification. As you can see from this article, the batteries are produced in Milwaukee, and the market is responding positively. We share with you in their words the agreement with ARGO, for the J8 autonomous extreme terrain robot. "Briggs & Stratton will introduce its award-winning Vanguard battery solution, developed in collaboration with ARGO for its J8 autonomous extreme terrain robot, to major off-highway machinery OEMs and other industry participants at NRMM 2021.

Briggs & Stratton and ARGO battery solution
The 3rd annual hybridization and electrification NRMM (Non-Road Mobile Machinery) Forum will be held online this year on 15 and 16 February. More than 100 delegates will share their electrification developments and strategies with industry peers. Ladislav Poledna, Sales Executive, will present Briggs & Stratton's electrification expertise and the ARGO case study on Monday 15 February. Poledna is responsible for leading the introduction of Vanguard commercial lithium-ion batteries in the European region.
The ARGO battery solution provides scalable power from 5-20 kWh – which is crucial in the limited space on the ARGO J8 extreme terrain self-driving unit. Dust-, dirt- and water-resistant, the durable battery pack can withstand vibrations and impact from the most rugged environments. Rather than being recycled and replaced (standard in the industry today), the durable battery can be serviced and repaired under a singular part number. Integrated diagnostic tools support global maintenance needs. The unique battery solution includes Vanguard's 48-volt lithium-ion battery pack, battery management system and battery charger. «These components work seamlessly together to create a fully integrated complete battery solution,» says Paul Bramhall, Director Marketing EMEA – Engines & Power. «It delivers superior power, performance and flexibility.»
Electrification Newsmaker of the Year Award
The collaboration between Briggs & Stratton and ARGO received The Electrification Newsmaker of the Year Award for "a very innovative development of an electric unmanned ground vehicle using one of the first serviceable, scalable batteries in the industry." And Vanguard's commercial lithium-ion battery pack was named as the Rental 2020 Editor's Choice Award winner, by the nationally recognized magazine serving rental equipment professionals. As part of its new growth strategy, Briggs & Stratton EMEA has appointed Guillaume Baronnet as Sales Executive for France and Benelux. Baronnet started as of 1 February and brings substantial and relative experience to his function.
Guillaume Baronnet head of sales in France and Benelux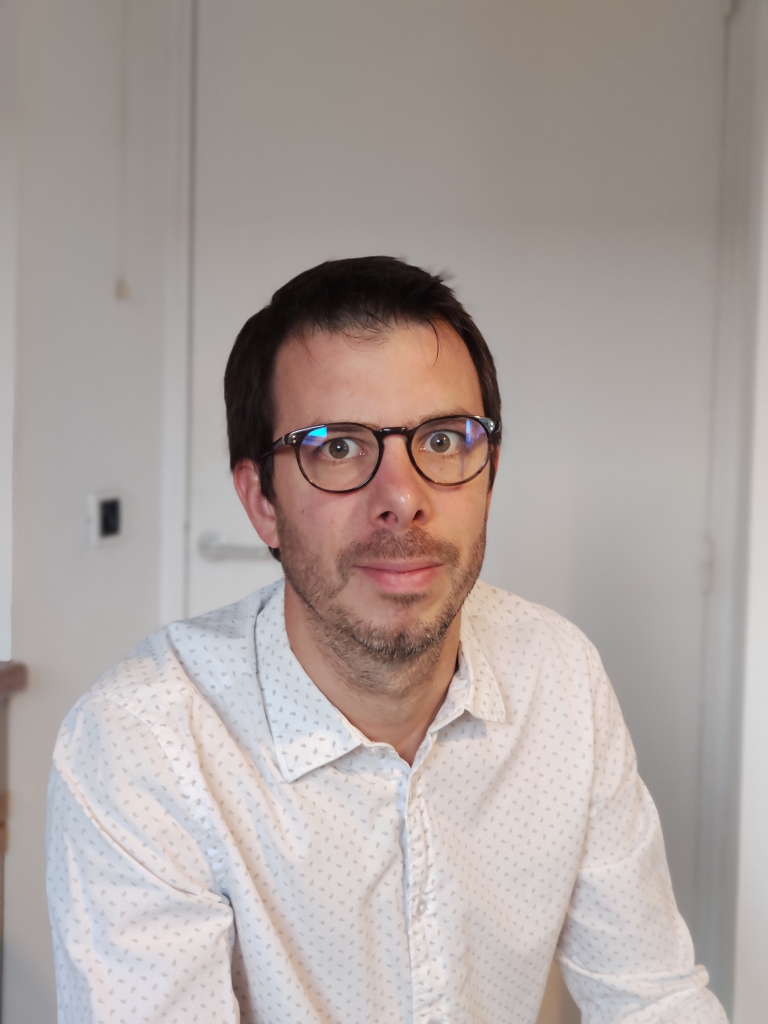 "Guillaume Baronnet will be responsible for engine and battery sales in France and the Benelux, covering both commercial and consumer engine markets. Prior to joining Briggs & Stratton, Mr. Baronnet worked as a Project & Engineering Manager at Pellenc, Business Development Manager for Deutz and held after-sales and service functions for Caterpillar. Mr. Baronnet will report to Patrick Limberg, Director Sales – Commercial Engines EMEA, and will be based in France.
«Mr. Baronnet's business and industry experience and passion, combined with his technical understanding and customer focus, will support the accelerated growth of our new Vanguard and Briggs & Stratton power solutions within this important market,» said Patrick Limberg. Mr. Baronnet sees substantial growth opportunities for Briggs & Stratton and the Vanguard brand, especially by introducing innovations that meet market demands. «I look forward to building on the strong base the company has already established in this region»."