Cummins 4-cylinder engines for AG applications
Two Cummins new 4-cylinder engines launched at Agritechnica. It was no longer than two years ago when Cummins introduced the 6-cylinder B6.7 Performance Series structural engines at the previous edition of Agritechnica, back in 2017. A 'MAN' IN RED? CUMMINS AND MAN ES At this year's edition, the US company that has just turned 100 […]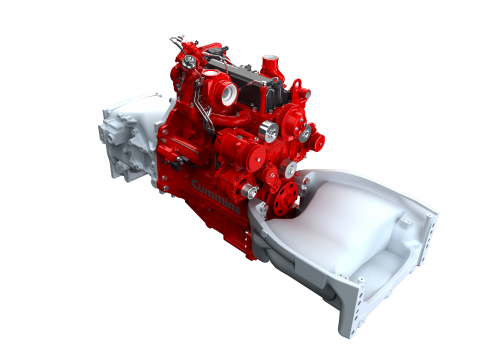 Two Cummins new 4-cylinder engines launched at Agritechnica. It was no longer than two years ago when Cummins introduced the 6-cylinder B6.7 Performance Series structural engines at the previous edition of Agritechnica, back in 2017.
A 'MAN' IN RED? CUMMINS AND MAN ES
At this year's edition, the US company that has just turned 100 showcased quite an interesting range extension addressed to the agricultural market. The new structural F3.8 and F4.5 engines provide compact and capable four-cylinder options for tractors in the 67 to 149 kilowatt power band. Alongside the above mentioned six-cylinder B6.7 engine, they expand Cummins structural product coverage from 67 to 243 kilowatts.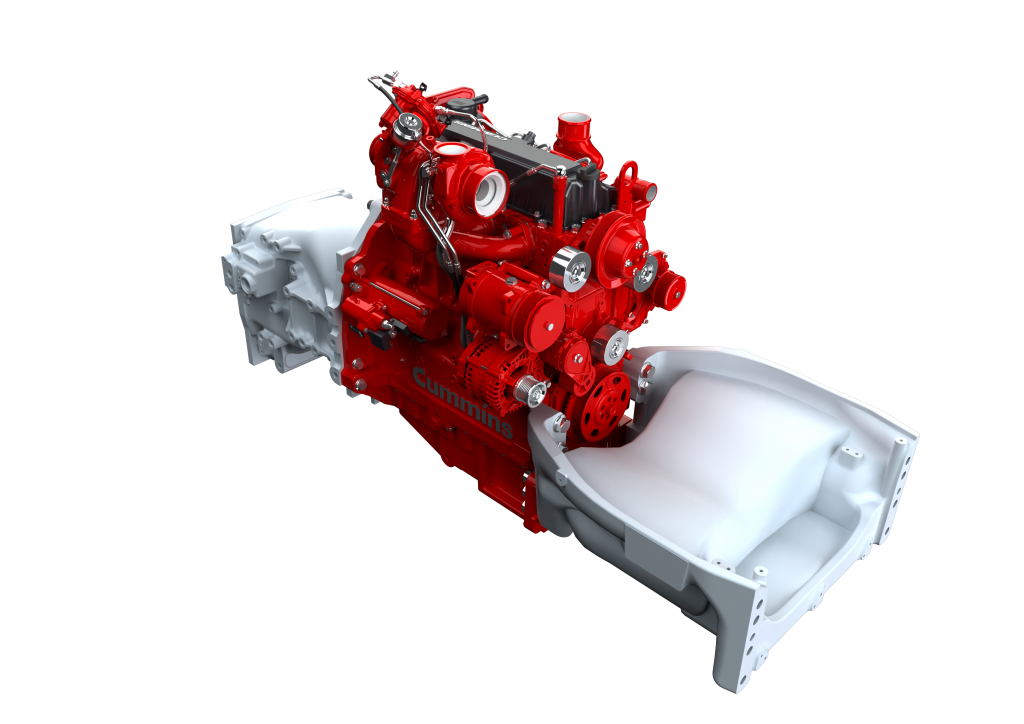 Stage V engines without EGR
Both F3.8 and F4.5 benefit from Cummins wastegate turbocharging as standard, with Holset VGTTM variable turbocharger technologyavailable on the F4.5 engine for applications requiring higher torque across a wider range of engine speeds.
WE'VE ALREADY TALKED ABOUT THE STAGE V PERFORMANCE SERIES
As with the B6.7 structural, the new 4-cylinder block and oil pan include design features to minimise weight yet provide maximum strength for engine and driveline durability.
Both the new structural engines meet EU Stage V emissions legislation with Cummins' Flex Module aftertreatment. This uses the same technology developed for Cummins Single Module aftertreatment, in a flexible two piece package. It enables the required emissions levels to be met without the use of exhaust gas recirculation (EGR).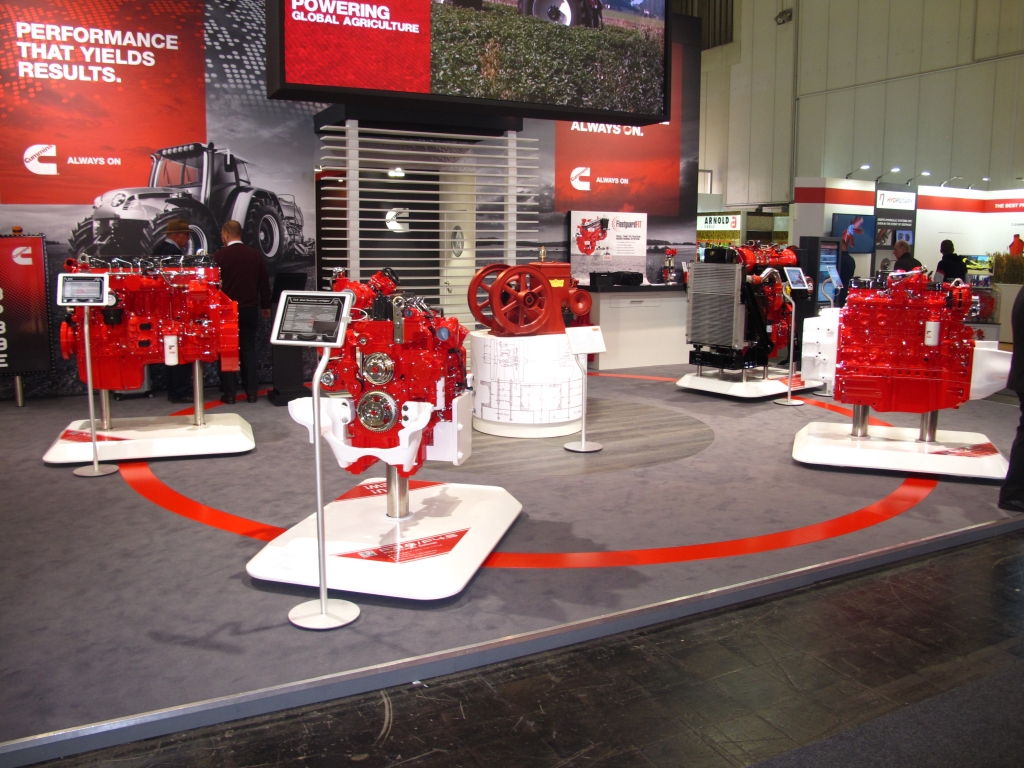 Cummins 4-cylinder engines: more power and torque
«For Stage V, Cummins technology significantly improved the capabilities of our F3.8 engine, with 33% more power and 31% more torque versus its Stage IV predecessor», explains Ann Schmelzer, General Manager Global Agriculture at Cummins. «As part of our Performance Series range, it will deliver more machine capability and substantial productivity benefits for the farmers who operate Cummins powered equipment».