Diesel-international.com is online
Diesel-international is online! The Parc des Expositions in Paris North will be the cradle; the first newsletter, dedicated to Intermat, the prelude. 146.66.111.158/~die2el3nterna6io, in English, integrates the paper edition which, from 2019, will increase from 2 to 4 issues per year. 'Facts&figures' by Diesel International? Are the 35,000 downloads in a month of the latest […]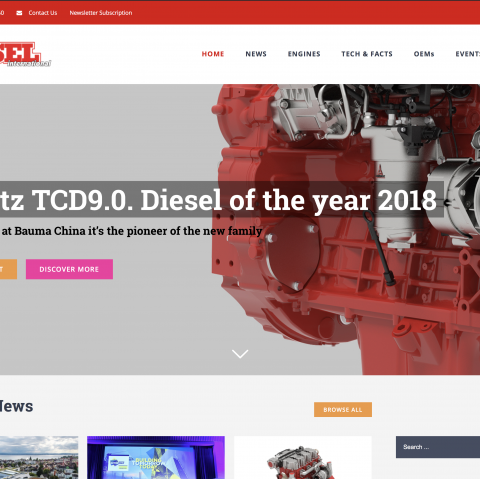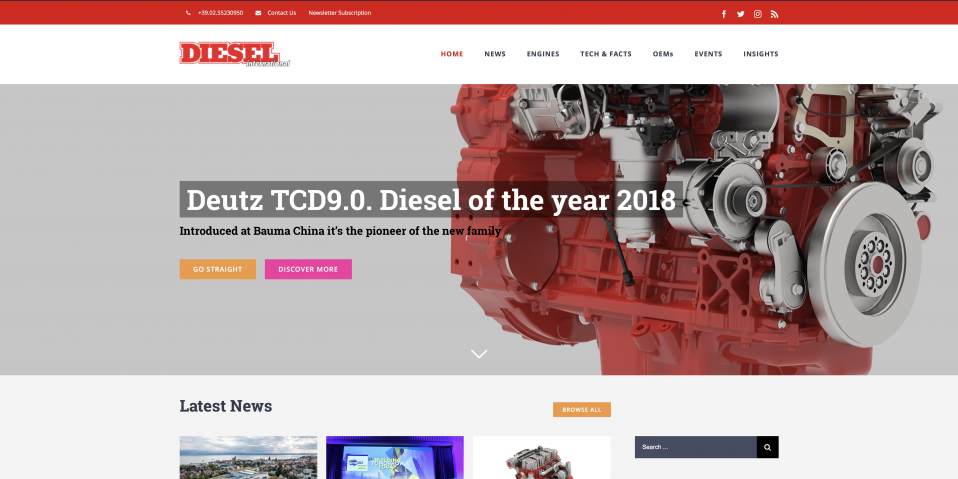 Diesel-international is online!
The Parc des Expositions in Paris North will be the cradle; the first newsletter, dedicated to Intermat, the prelude.
146.66.111.158/~die2el3nterna6io, in English, integrates the paper edition which, from 2019, will increase from 2 to 4 issues per year.
'Facts&figures' by Diesel International? Are the 35,000 downloads in a month of the latest digital issue on dieselweb.eu and trattoriweb.com alone, enough?
You won't have to wait months to be updated on off-road, stationary and marine engine comparisons and previews, OEM' strategies and to see the driveline of every type of application disassembled piece by piece.
We will interview the opinion makers of the powertrain. University lecturers, endothermic engine gurus, top management and engineering, designers, OEMs.
An editorial approach without compromises with marketing.
At the dawn of Stage V the world of ICE must turn the page and 146.66.111.158/~die2el3nterna6io is ready to follow and direct this process.
Biogas and LNG, hybridization (and what hybrid means, in which declinations and which architectures), ICE cycle optimization and combustion chamber, power density, after-treatment devices, diesel opportunities with respect to electric, storage, cybersecurity, kinetic energy recovery, hydraulic and electronic systems, alloys and materials.
You'll receive updates on the Diesel of the year (in Paris we'll award the TCD9.0, Monday 23 April, at 5 pm, at the Deutz stand).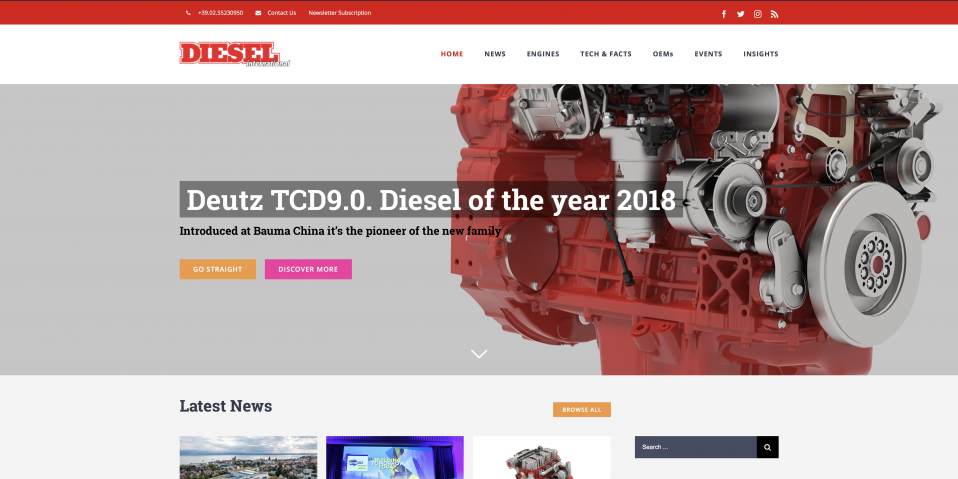 Watch our exclusive videos and the most spectacular images from engines and machinery manufacturers. With one click you will be transferred to our social platforms (Linkedin, Twitter, Facebook, Instagram, YouTube).
You will receive a weekly newsletter. It starts on April the 23rd.
146.66.111.158/~die2el3nterna6io means internal combustion engine. It means hybridization. It means technical evolution. It means efficiency. It means OEMs needs.
Follow us on 146.66.111.158/~die2el3nterna6io!