First E-Deutz success displayed at Intermat
E-Deutz, the perfect balance of diesel and electric Intermat Paris 2018 displayed several surprises, including the first off-highway hybrid concept, with the E-Deutz brand. The engine is the result of the combination of the TCD2.9 and a 55-kilowatt electric motor. Together, diesel and electric can provide a maximum power output of 110 kW. The complete set also […]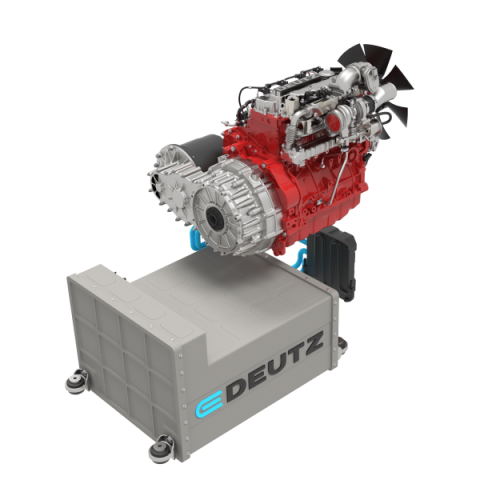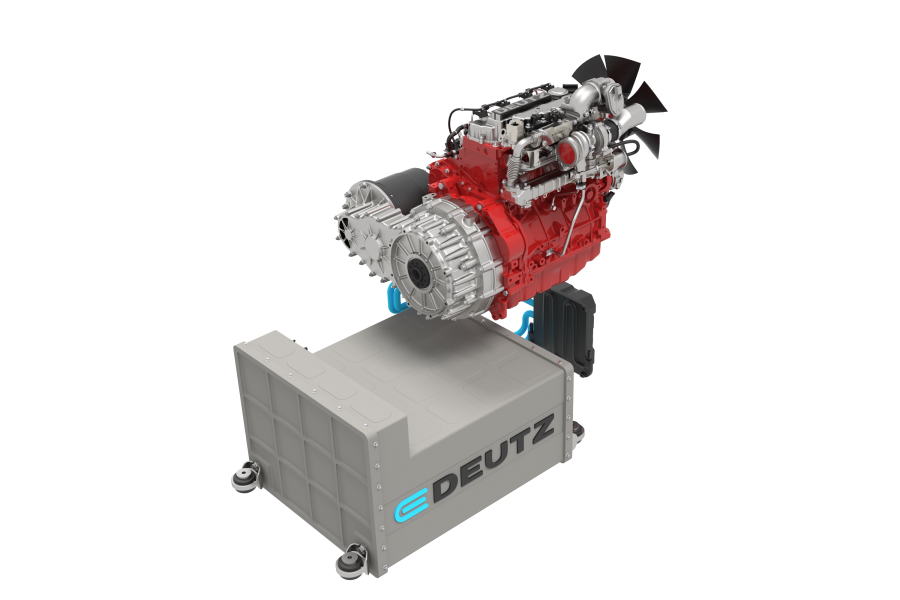 E-Deutz, the perfect balance of diesel and electric
Intermat Paris 2018 displayed several surprises, including the first off-highway hybrid concept, with the E-Deutz brand. The engine is the result of the combination of the TCD2.9 and a 55-kilowatt electric motor. Together, diesel and electric can provide a maximum power output of 110 kW. The complete set also includes the 40 kWh at 400-volt battery pack and the control electronics.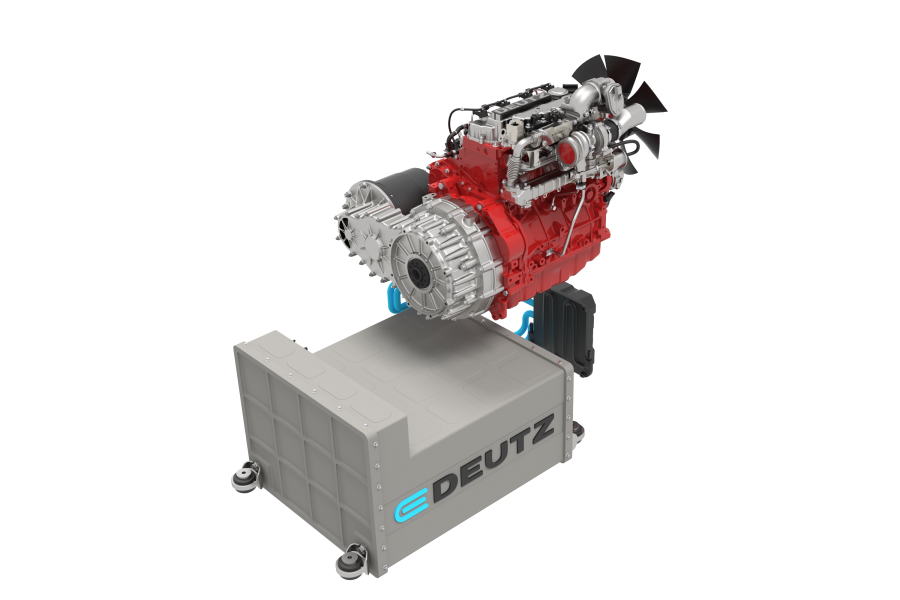 To match the TCD2.9 with the electric motor, Deutz relied on an integrated decoupler. This allows the diesel to be disconnected from the electrical system. It also makes it possible to move the vehicle in full-electric. Combining diesel and electric ensures a higher total output, in terms of power, without having to resort to high displacements. In addition, the system can benefit from fuel-saving functions such as start-stop.
TCD2.9, DIESEL OF THE YEAR 2010
E-Deutz and Torqeedo
E-Deutz program started back in 2017, and it has been working for this moment ever since. The combination represents its first success and opens the way to potential future gains in terms of hybrid transmission. The E-Deutz strategy combines the low emissions trend of the engines of the manufacturer from Cologne with the potential of the electric. In the hybridization process of the Deutz off-highway products, the contribution of the recent acquisition Torqeedo could not be missing. The leading company in hybrid transmission for marine applications is providing the know-how and the expertize necessary to step forward.
Frank Hiller said
«The power output and capacity of each component can be scaled to meet customers' requirements», stated Deutz CEO, Frank Hiller. «Customers will be able to choose whatever is the optimum combination of conventional and electric drive components for their particular application. Overall, this will increase efficiency and thereby significantly reduce total operating costs. Through the E-DEUTZ strategy, we are leading the way in the field of electrification and investing in cleaner and more efficient technology. We aim to be the market leader for innovative drive systems in the off-highway sector».
Toward Stage V introduction
The range of Stage V certified engines, and the new in-line 9 to 18-liter range of engines are also on display at Intermat. The TTCD6.1 was the first to get the certification, the others followed it soon after. In the first row, also the TCD9.0, the engine that won the Diesel of the year 2018 award. Also, the experience gained in the after-treatment systems has had its space among the new products of Deutz. In line with the transition to a 4.0 production strategy, the presentation of the "Deutz Connect" app, for remote diagnosis. This general trend places Deutz at the forefront of the path towards increasingly sustainable transmission technologies.