FPT Industrial and Venice International Art Exhibition
FPT Industrial and Venice International Art Exhibition, when technology joins contemporary art in the sign of the promotion and enhancement of the artistic values. Ca' Foscari, overlooking the Canal Grande, is the seat of the University of Venice. Here, in a bulding built on 1475, FPT Industrial signed the agreement with Venice University, the artist […]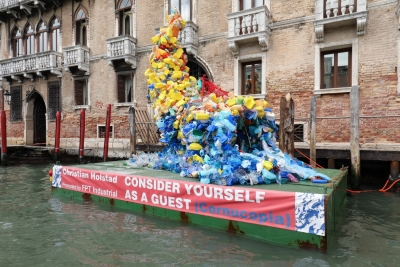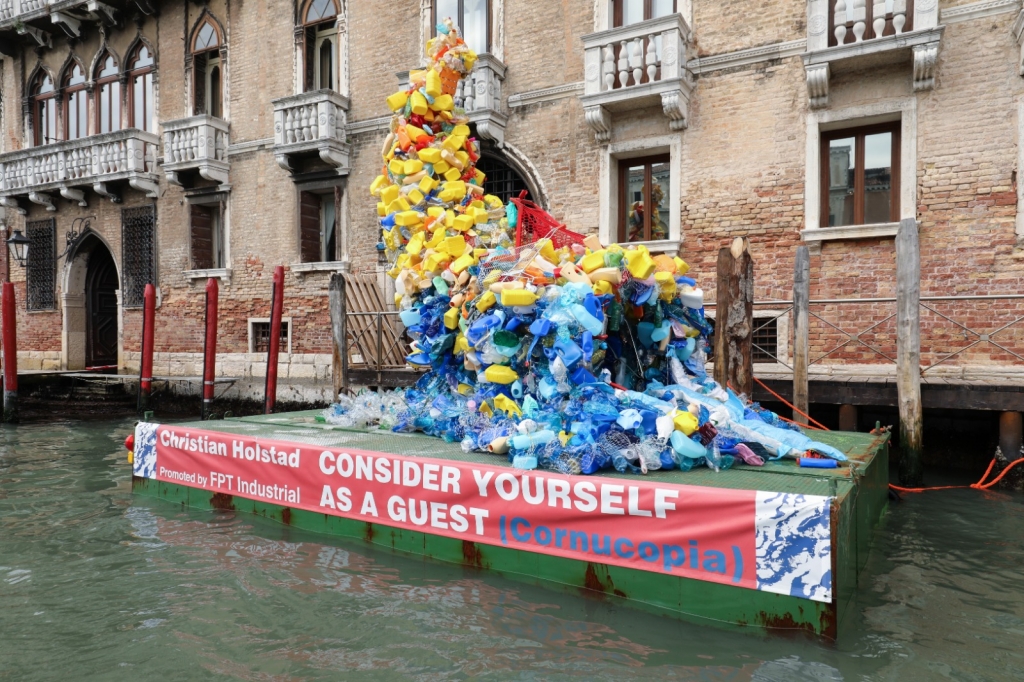 FPT Industrial and Venice International Art Exhibition, when technology joins contemporary art in the sign of the promotion and enhancement of the artistic values. Ca' Foscari, overlooking the Canal Grande, is the seat of the University of Venice. Here, in a bulding built on 1475, FPT Industrial signed the agreement with Venice University, the artist Christian Holstad and the paradygm of sustainability. Carlo Moroni, Head of Communication, emphasizes as FPT Industrial is able to link propulsion technology for  fishing and the plastic waste on the sea.
SUSTAINABILITY? WHAT DOES IT MEAN FOR PUBLIC TRANSPORTATION: THE SBY
Why to approach this kind of challenge and to combine art and industry? Annalisa Stupenengo, Brand President of CNH Industrial Powertrain segment, got this answer: «Because it's the right thing to do».
FPT Industrial and Venice International Art Exhibition
The circumstance was the presentation of the piece of the Californian-born artist Christian Holstad, 'Consider yourself as a guest' (Cornucopia). FPT is the main sponsor of the Italian Pavillon at the 58th International Art Exhibition, titled May You Live In Interesting Times, which takes place from 11th May to 24th November 2019.
«These are awareness-raising projects which we believe are a 'must' for a company like ours» says Carlo Moroni «which has always invested in research, with the goal of producing cutting-edge and sustainable engines that are also environmentally friendly. The Holstad installation and the Italian Pavilion sponsorship are a way of further consolidating our commitment, to support cultural production, and to pay homage to Venice, a city which absolutely represents the influence of water on our lives».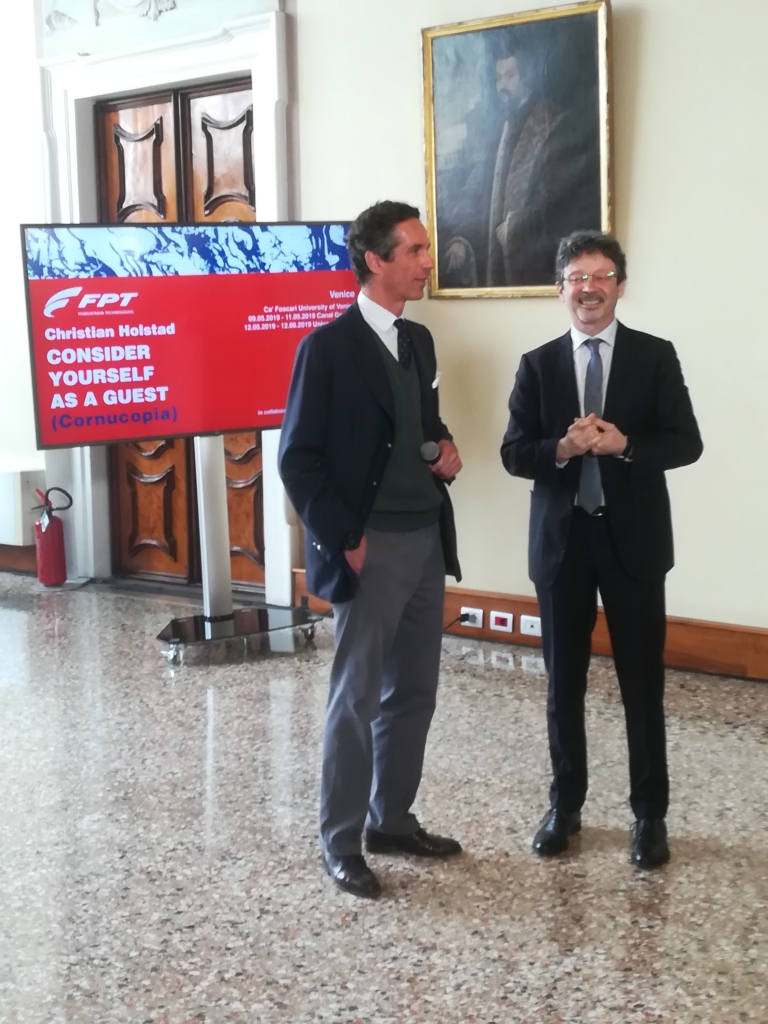 TO DISCOVER MORE ABOUT FPT INDUSTRIAL, VENICE INTERNATIONAL ART EXHIBITION AND 'FISHING PLASTIC'
This year the kermesse in Venice will be the location of a long-distance clash between giants of the motor industry. FPT Industrial will not be alone. Moving on to the four wheels, Hyundai has confirmed its patronage as the main sponsor of the Korea Pavilion at the Venice Biennale, which covers since 2015. The Korea Pavilion, 'History Has Failed Us, but No Matter', is curated by Hyunjin Kim, Lead Curator for Asia at the interdisciplinary contemporary art foundation Kadist.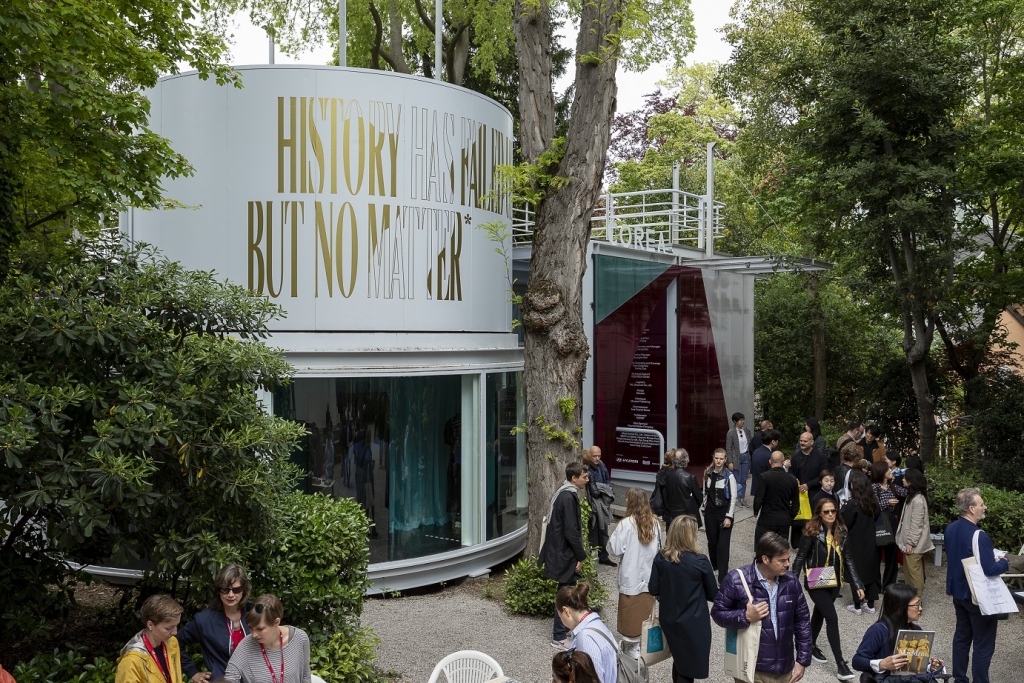 «Hyundai Motor has been privileged to continue its sponsorship of the Korean Pavilion at La Biennale di Venezia since 2015, offering diverse  opportunities for people to explore current interests and discourses on art and society. We hope to nurture the sustainability of the global art scene and make art accessible to all by continuing our commitment to support contemporary arts and culture» says Wonhong Cho, Executive Vice President and Chief Marketing Officer at Hyundai Motor.