FPT Industrial in Bangladesh
Banglamark Corporation is the new local distributor of FPT Industrial in Bangladesh. At the same time as the official ceremony, the Italian manufacturer's branch was inaugurated in Dhaka, the capital of the Asian country. Michelangelo Amelia, General Manager South East Asia (Sea) of FPT Industrial, Rob Steven, CEO of Banglamark and senior officials of both […]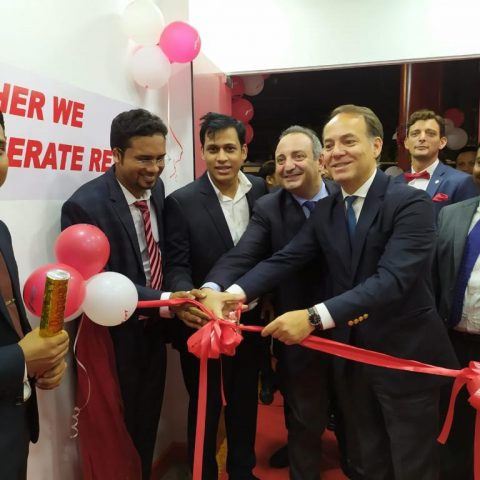 Banglamark Corporation is the new local distributor of FPT Industrial in Bangladesh. At the same time as the official ceremony, the Italian manufacturer's branch was inaugurated in Dhaka, the capital of the Asian country.
Michelangelo Amelia, General Manager South East Asia (Sea) of FPT Industrial, Rob Steven, CEO of Banglamark and senior officials of both companies, as well as representatives at the highest levels of the Bangladeshi government, attended the opening event. Among the distinguished guests was also the Italian ambassador to Bangladesh, Enrico Nunziata.
More details about FPT Industrial in Bangladesh
In Bangladesh, FPT Industrial's offer includes: energy generators from 30 to 600 KVA of the S, NEF and Cursor family, NEF 67 and Cursor 13 engines for marine applications, as well as NEF 45 and NEF 67 engines for off-road applications.
The new local distributor of FPT Industrial in Bangladesh, Banglamark Corporation, is based in Dhaka and has 20 years of experience in engineering and construction, information and financial technologies, heavy equipment, shipbuilding, trade and energy.
THE SUSTAINABLE SIDE OF FPT ENGINES
The distribution agreement will enable FPT Industrial's customers to equip their vessels with more powerful engines and help meet Bangladesh's energy demand. «The appointment of Banglamark is our first step in strengthening FPT Industrial's presence in Bangladesh», said Michelangelo Amelia. «FPT Industrial's range of premium Cursor and Nef engines offers the perfect answer to the durability and reliability needs of our Bangladeshi customers».