LiuGong has celebrated its 60th anniversary
LiuGong. A 6o years leading story in construction equipment LiuGong has celebrated its 60th Anniversary on september at Intermat ASEAN, the south-est asian trade show for construction and infrastructure. Founded in 1958, the company has become an internationally renowned industry leader and the 25th largest construction equipment manufacturer in the world. «I am truly honored to […]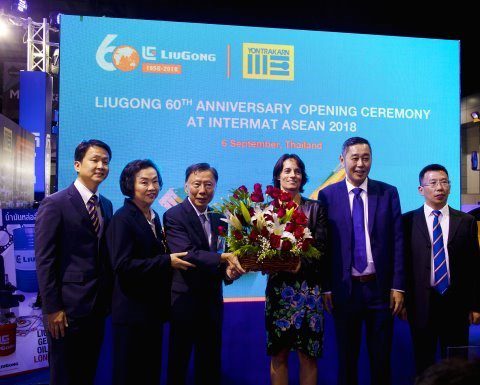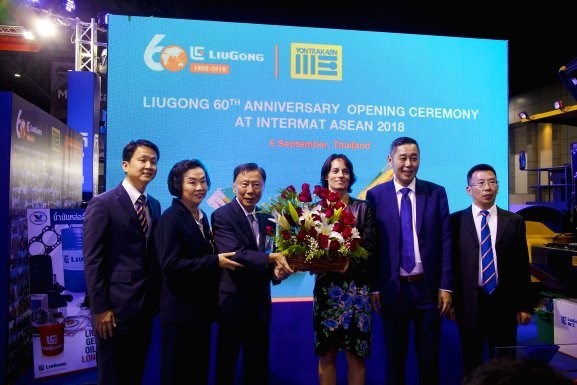 LiuGong. A 6o years leading story in construction equipment
LiuGong has celebrated its 60th Anniversary on september at Intermat ASEAN, the south-est asian trade show for construction and infrastructure.
Founded in 1958, the company has become an internationally renowned industry leader and the 25th largest construction equipment manufacturer in the world.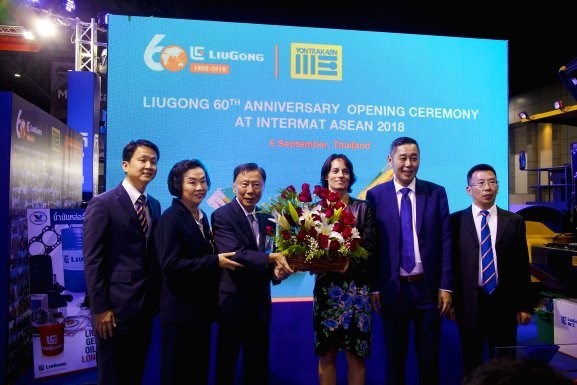 «I am truly honored to be here representing LiuGong to celebrate our 60 years of excellence with our Thailand customers and partners». said Mr. Robin Li, the Deputy General Manager of the Overseas Sales and Marketing Division of Guangxi LiuGong Machinery Co. Ltd. in his comments at the occasion. Mr. Robin Li flew to Bangkok to address to the Thai customers at the celebration ceremony. «Participating at the Intermat ASEAN also gives us the opportunity to showcase our rich history and also introduced our new series of construction equipment with new technology for Thailand» he added.
In addition to its anniversary, LiuGong also celebrated another milestone which is being the top wheel loader provider in Thailand for seven consecutive years since it has entered Thailand market from year 2011.
«We are truly happy with this remarkable achievement and are very thankful to our customers for their continued support. LiuGong will continue deepen its commitment in Thailand by working closely with our long- time partner and dealer Yontrakarn Machinery to widen our product range here and delivering full solutions to our clients» Mr. Robin Li added.
LiuGong and Cumnmins L9
LiuGong was in the DIESEL magazine readers spotlight when it showcased the 9-litre at Bauma 2013, in partnership with Cummins.
In 2011, LiuGong officially set up the joint venture company with Cummins. Just 18 months after the joint venture was launched the GCIC facility jointly owned by Cummins and LiuGong located in Liuzhou City, China opened. And, the first L9.3 engine rolled off the production lineand gained great acclaim in China. The first Tier II engines are destined for wheel loaders, and have been optimized specifically for those machines.
«This kind of significant progress by Guangxi Cummins Industrial Power Company in such a short period of time is a great example of the full strength that comes about when two global companies who are leaders in their fields join together and combine their unique and impressive respective strengths» said Tom Linebarger, Chairman and Chief Executive Officer of Cummins. «The value of our partnership can be seen with the introduction of the L9.3, a new engine specifically designed for wheel loader applications,» added Linebarger.