Mecalac Red Dot Award and Perkins
Mecalac won the Red Dot Design Award with the Revotruck compact dumper, powered by Perkins' 2.8-litre Syncro Diesel engine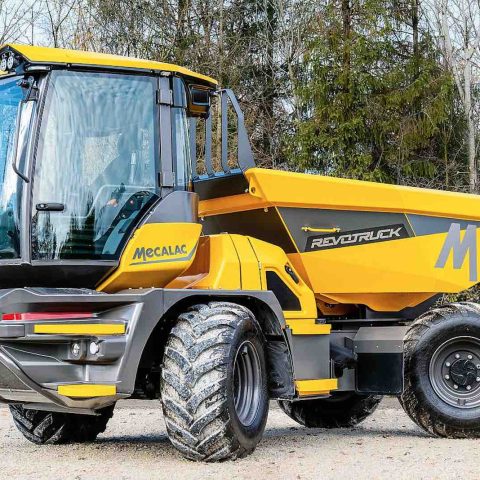 Mecalac 's Revotruck, powered by Perkins, has won the Red Dot Design Award. Before we delve into this topic, we would like to remind you that it is powered by an old acquaintance of ours (so to speak), the Syncro by Perkins.
Perkins Syncro for Red Dot Mecalac machine
The 2.8-litre (AxC 90×110 mm) was the second piece in the Syncro mosaic, following the launch of the 3.6-litre, with which Perkins re-launched its cards in the compact machine segment. The Revotruck is an example of this. Capable of 55 kilowatts at 2,400 rpm, thus below the 56 kW threshold, which obliges to the bulky choice of SCR (the machine is equipped with DPF and DOC), it is capable of 380 Nm at 1,380 rpm.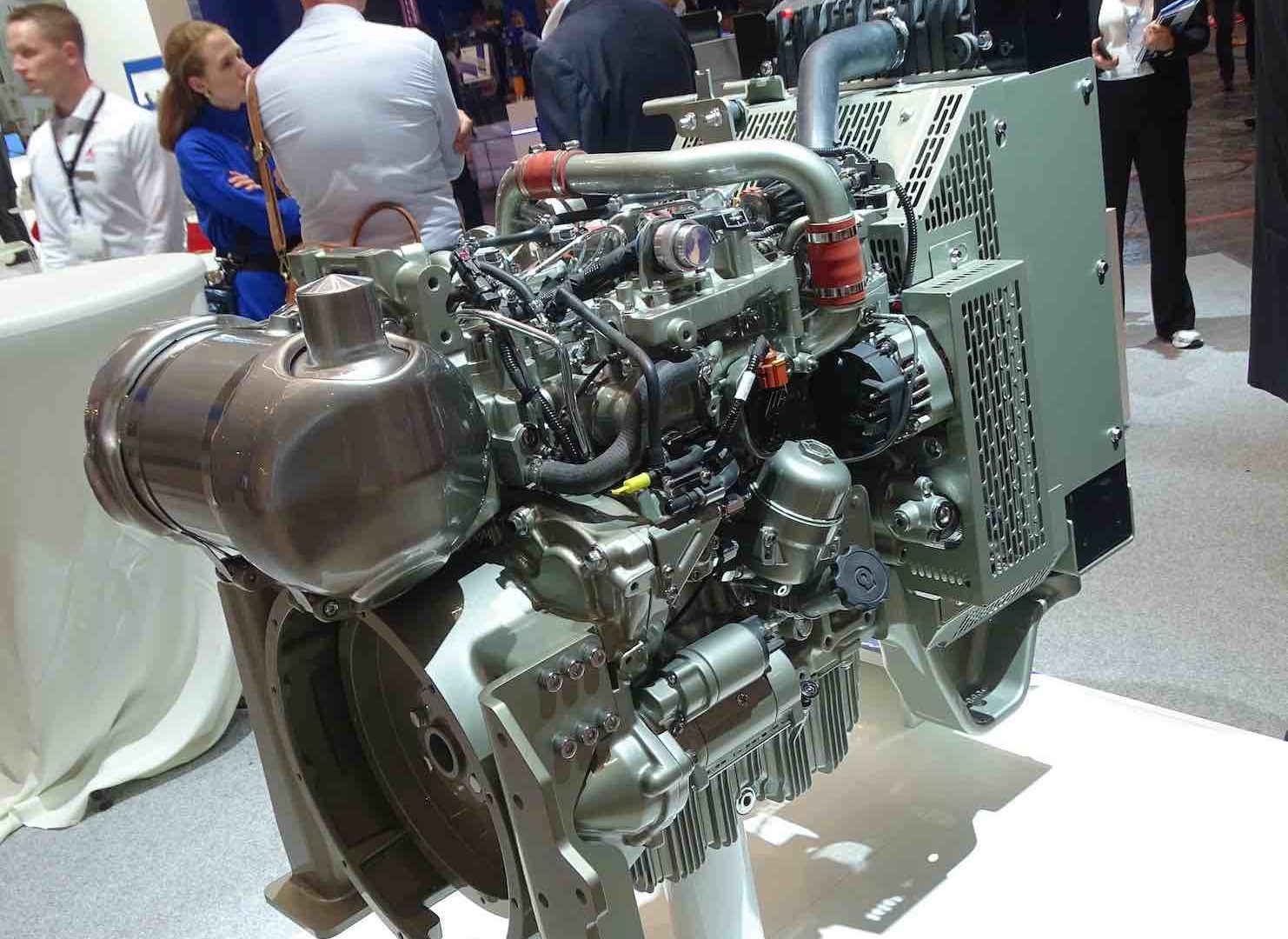 Not only Red Dot Design Award
The Revotruck revolutionises the way dump trucks work and takes operator safety and comfort to a new level. So after being nominated as a finalist in the bauma Innovation Awards, this new accolade adds to the growing number of awards Mecalac has already received for this product. Namely the DLR 'Grand Prix matériel' (France), 'Plantworx Innovation Award' (UK) and 'Premio Potencia' (Spain).
With rigid chassis and rotating cab
Central frame oscillation of +/- 10°, for a total of 20°, ensures permanent stability and traction in all conditions. The revotruck setting is in fact a single, non-articulated frame to increase machine stability. This single frame is combined with four equally-sized wheels with three different steering modes that can be switched between them. Thus, it is possible to steer on the two front wheels only, with all four wheels, or crab-steer. This allows agile working in complex and narrow spaces.
The basic feature of the Revotruck is the rotating cab, which offers the best view without having to manoeuvre. This is a fundamental technical element for a compact machine with high mobility such as a wheeled dumper. In fact, this design ensures that operators can concentrate quickly and optimally on their work and surroundings, while maintaining a correct and comfortable posture. As well as exponentially increasing operational safety.