Rolls-Royce Power Systems in India: a 10-year milestone
Rolls-Royce Power Systems in India celebrates this year its tenth anniversary. In fact, the Engineering and Research Centre (EARC) in Pune (below, a couple of pictures of the centre) was established in 2010 and was the first R&D facility outside Germany. According to the official press release, «The city of Pune is known as the […]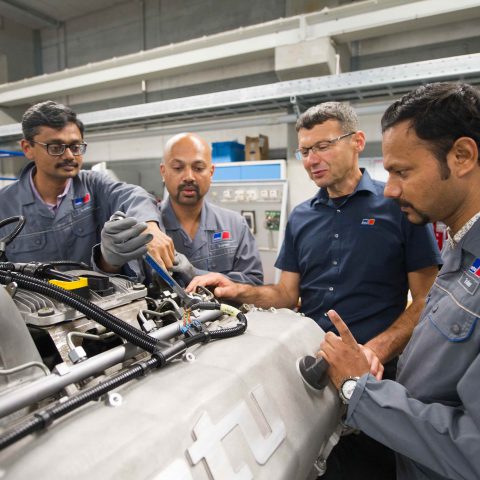 Rolls-Royce Power Systems in India celebrates this year its tenth anniversary. In fact, the Engineering and Research Centre (EARC) in Pune (below, a couple of pictures of the centre) was established in 2010 and was the first R&D facility outside Germany. According to the official press release, «The city of Pune is known as the center of the automotive industry in India, and is considered a center of excellence when it comes to engineering training».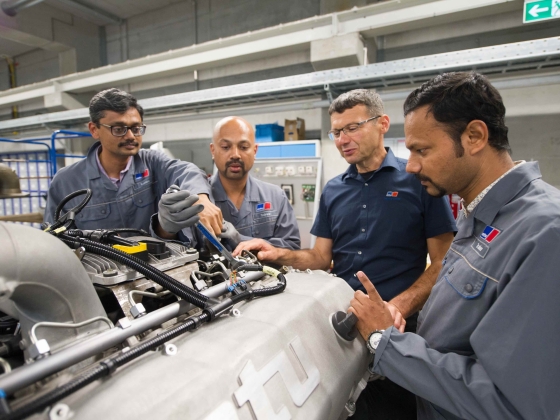 The city of Pune chosen as the location for Rolls-Royce Power Systems in India
«The EARC in Pune is now our second-largest development site after Friedrichshafen. We benefit in many ways from the location in India: better influence on one of the growth markets, more resources and competencies in the development area and a more diverse corporate culture», said Andreas Schell, CEO of Rolls-Royce Power Systems. «With the development centre, we are not only demonstrating our presence in the Indian market, but with the support of our Indian colleagues we are also strengthening our core business and development in Germany».
The Series 1600 production transferred to India in 2018
«Over the past ten years, the research and development center in Pune has developed continuously. Today, it is an indispensable building block of our development. Through regular expatriate assignments, intensive communication and exchange, we have brought the different cultures closer together», added Martin Teigeler, Head of Development at Power Systems. «The development of the EARC goes so far that we are now handing over our entire MTU Series 1600 to India with full product responsibility».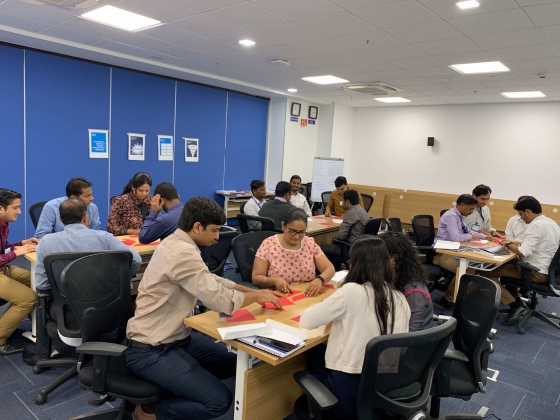 The transfer of the Series 1600 from Germany to India has been taking place since 2018 through a joint venture with Pune-based engine manufacturer Force Motors.
Finally, let's read the words spoken by Gurusathya Rajasekar, who heads up the R&D center in Pune: «We have grown from our humble beginnings as a small, support team to a strong talent pool of more than 200 engineers that is today creating solutions in India, for India and for the world».