Rolls-Royce strengthens its relationships with Chinese partners
This summer Rolls-Royce decided to focus, among all the other activities we already discussed here on Diesel International, also on strengthening its relationships with its Chinese partners. In this specific case we are talking about partners such as XCMG and Yuchai Machinery. A new strategic cooperation agreement with XCMG for the Chinese mining market Rolls-Royce […]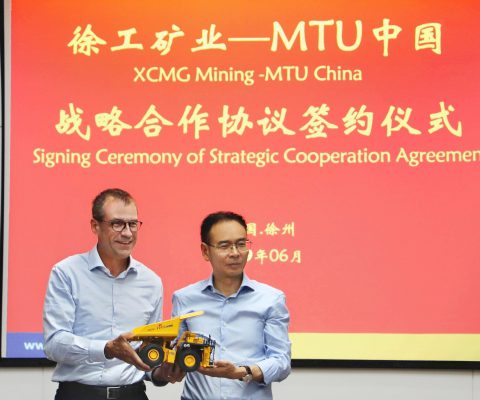 This summer Rolls-Royce decided to focus, among all the other activities we already discussed here on Diesel International, also on strengthening its relationships with its Chinese partners. In this specific case we are talking about partners such as XCMG and Yuchai Machinery.
A new strategic cooperation agreement with XCMG for the Chinese mining market
Rolls-Royce Power Systems and the heavy machinery manufacturer XCMG formed a strategic cooperation alliance to further develop the Chinese domestic and export mining equipment markets.
According to the agreement, Rolls-Royce and XCMG will join forces for exploring opportunities to integrate MTU power and propulsion systems, including MTU Series 2000 and 4000 engines, into XCMG equipment for Chinese local and international mining projects, bringing together both parties' technical strengths and business insights.
Rolls-Royce Power Systems has been supplying MTU S2000 and S4000 diesel engines to power XCMG's mining trucks ranging from 120 to 400 tonnage since 2012. The both parties see great potential in further exploring the market with mining equipment built in China powered by MTU diesel engines that meet Chinese and global emission standards.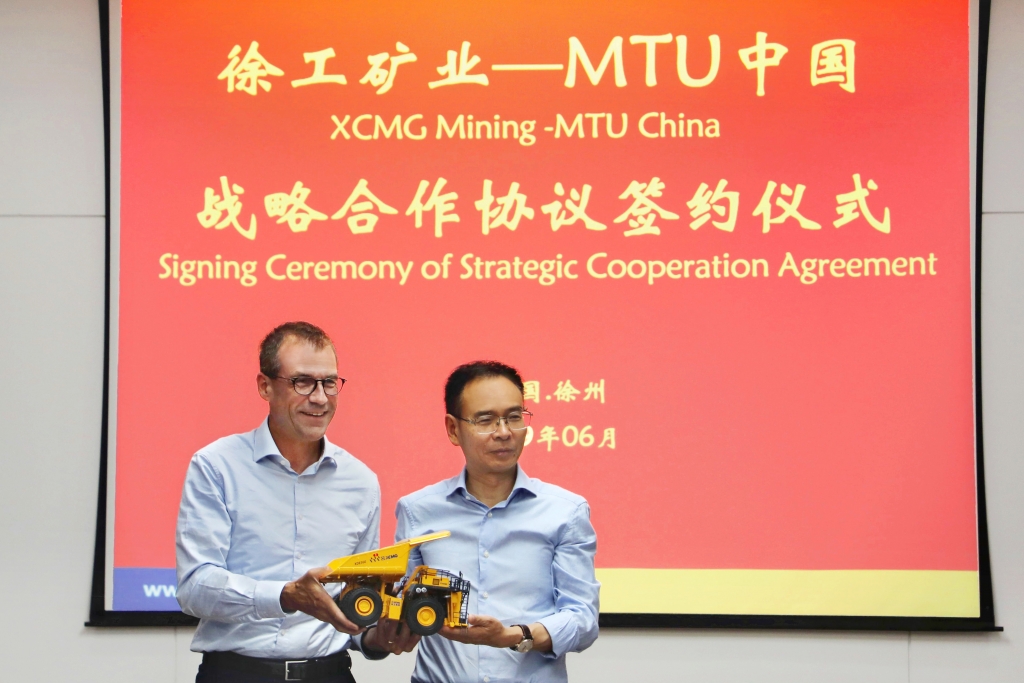 Andreas Schell, CEO of Rolls-Royce Power Systems, said: «It is a great pleasure to strengthen our partnership with XCMG, a valued customer with strong market position and business ambition. The agreement demonstrates commitment of both our companies to deliver world-class solutions to the world's mining industry».
Li Zong, General Manager of XCMG Mining Machinery, added: «The win-win cooperation is aligned with our development strategy to continue to enhance technology and market leadership home and aboard. The combined force of MTU and XCMG will allow us to leverage synergies and create shared value».
The two companies also agreed to collaborate on the testing of new power and propulsion technologies including gas engines and hybrid solutions.
ROLLS-ROYCE POWER-TO-X INITIATIVE
A renewed collaboration with Yuchai Machinery
Also this summer, Rolls-Royce and its Chinese partner Guangxi Yuchai Machinery revealed the intention to intensify their collaboration in the construction and sale of engines. The two companies are already working together in their joint venture MTU Yuchai Power that manufactures MTU S4000 diesel engines in the southern Chinese city of Yulin.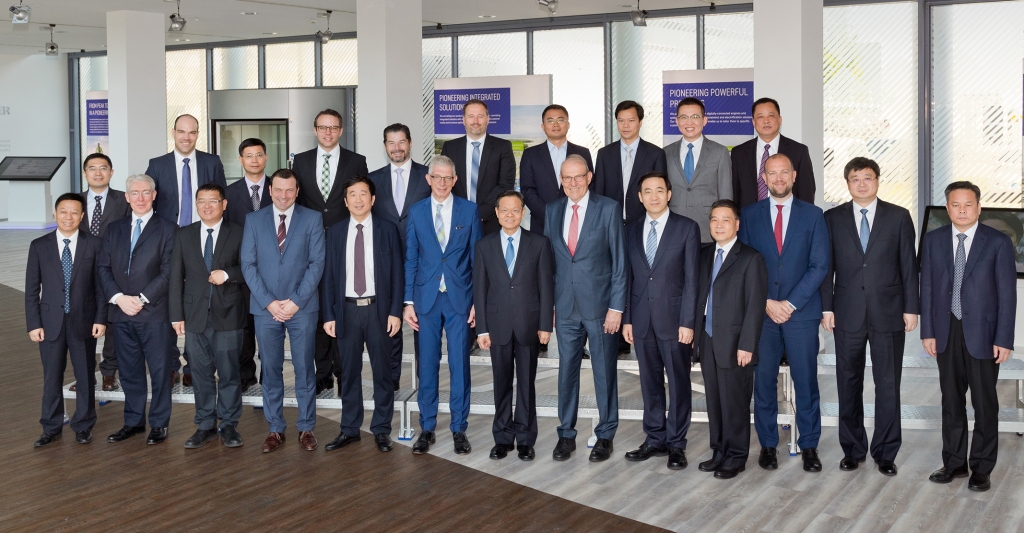 Tobias Ostermaier, President, Greater China at Rolls-Royce Power Systems, said: «The successes we have had so far are a good basis for working together to develop further areas of collaboration for the benefit of all involved».
Yan Ping, Chairman of Yuchai Machinery, added: «In Rolls-Royce Power Systems, we are happy to have found a globally successful partner and a technology leader. Combining this with the local market knowledge and production capability of Yuchai Machinery is an ideal way to address the future together».