TAE Power Solutions, a power management spin-off from TAE Technologies
TAE Power Solutions is creating advanced technologies that are designed to deliver faster charging, stronger performance, farther range, and longer battery life for e-mobility and stationary applications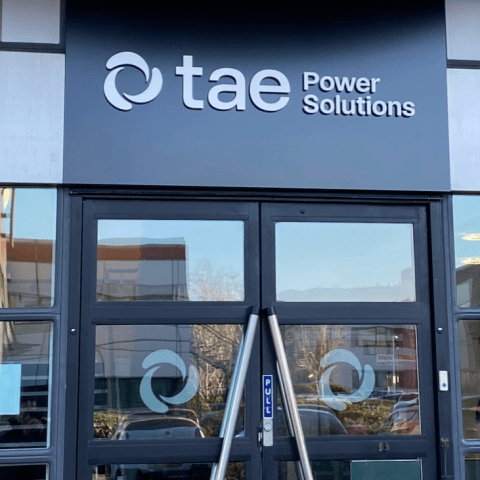 Spun out from TAE Technologies, TAE Power Solutions intends to deliver a first-of-its-kind technology to fundamentally improve the reliability, efficiency, longevity, and affordability of electric-powered products, from vehicles to renewable energy storage. The proprietary technology platform is derived from fusion research, and is a foundational step toward mass onboarding of electric vehicles and deployment of intermittent renewable energy as dispatchable power. 
The company launches with a world-class team of industry leaders, including Kedar Munipella, who has been appointed Chief Executive Officer. Munipella joins TAE Power Solutions from Applied Materials, a Fortune 200 company where he spent 16 years, most recently as Vice President and General Manager of a business unit dedicated to energy and environmental solutions.

In addition, TAE Power Solutions has made two strategic acquisitions in the UK to fortify its entry into new markets: Sprint Power, one of the largest transport electrification specialists in Europe, focusing on electrical systems integration and high voltage driveline, and Eltrium, a design and manufacturing company specializing in the production of energy storage systems, power distribution, and electronic assemblies. Through these acquisitions, TAE Power Solutions gains an early foothold in existing projects, including APC18 Celeritas, a program for advanced battery systems with BMW and other project partners.
The combined workforce of over 250 professionals, headquartered in California, brings deep domain expertise and long-standing OEM relationships, positioning TAE Power Solutions to become a market leader in emerging power management technologies.
"Spinning off TAE's power management division is an extraordinary opportunity to bring the bold innovations of fusion-derived technology into new applications with profound impact," said Kedar Munipella, CEO of TAE Power Solutions. "We expect our significant improvements to electric vehicle battery life, performance, and cost, along with the ability to convert wind and solar into on-demand sources of energy, will transform the future of electrification, creating opportunities for unprecedented efficiencies in e-mobility and energy storage."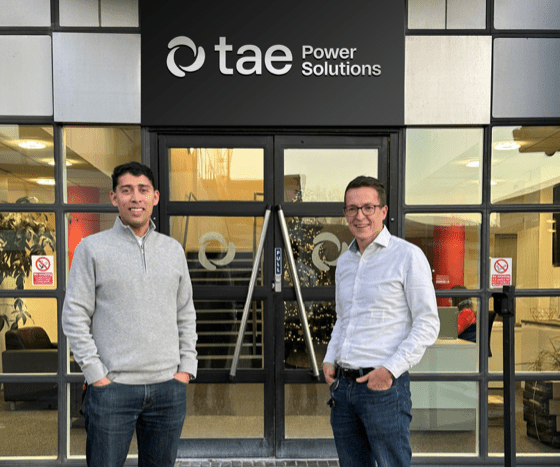 TAE Technologies: partnerships pushing ahead
For the past several years, TAE has been working with Marelli, one of the world's largest Tier 1 automotive components suppliers, to validate the unique value proposition of TAE Power Solutions technologies. 
"As a global technology leader in the automotive industry, it's a priority for Marelli to continue driving innovation forward, and with TAE Power Solutions we found an ideal partner in this perspective," said Joachim Fetzer, Chief Technology and Innovation Officer of Marelli. "Our work with TAE Power Solutions over the years has focused on strongly improving the three crucial factors for broad EV adoption: increased vehicle range, faster charging, and better overall vehicle value. With the final aim to make EVs perform better, drive farther, last longer, and be more affordable, this collaboration enables Marelli to be in the role of co-creating with its customers the vehicles of the future."
The launch of TAE Power Solutions is the latest in a list of significant milestones for TAE Technologies. In 2022, the company announced it had exceeded its fusion reactor performance goals and had closed a $250 million financing round from investors Google, Chevron, and Sumitomo Corporation, among others, bringing its total raised to date to $1.2 billion.