The second part of ICIS analysis on petrochemicals in May
Since last week, we have been publishing quite a long and detailed ICIS analysis on petrochemicals development during the current month. Here you can read the first post. Next week we'll publish the last post of the trilogy. ICIS analysis, updated from only a few weeks ago, looks at the European cracker output under threat […]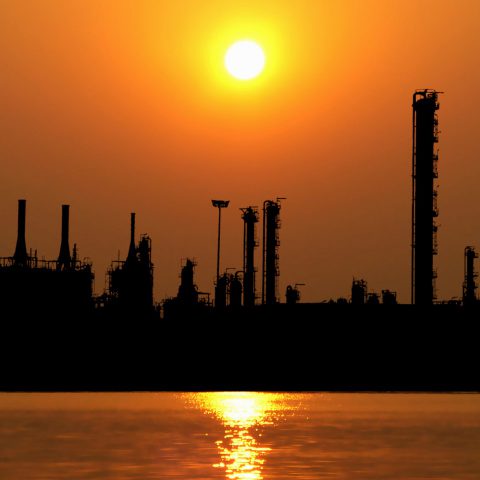 Since last week, we have been publishing quite a long and detailed ICIS analysis on petrochemicals development during the current month. Here you can read the first post. Next week we'll publish the last post of the trilogy.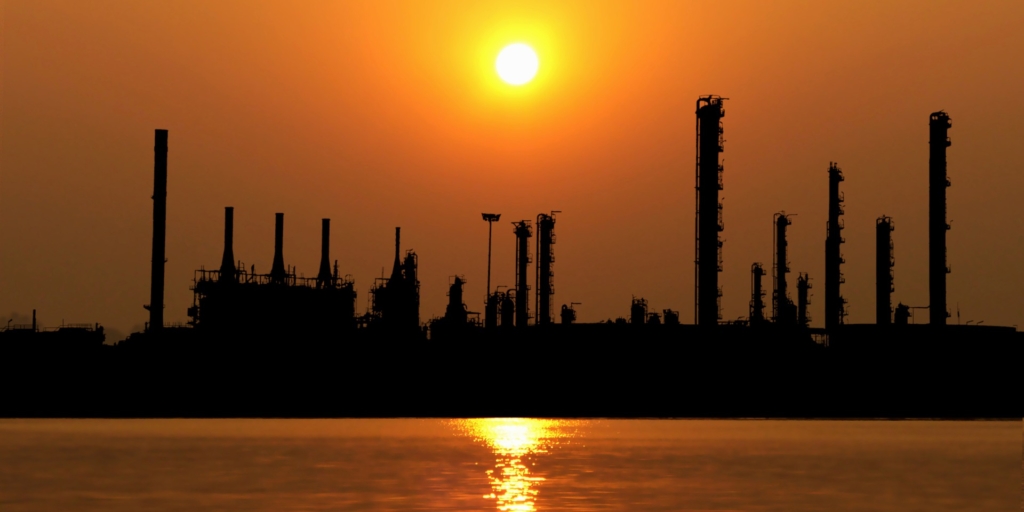 ICIS analysis, updated from only a few weeks ago, looks at the European cracker output under threat from reduced refined products demand, for instance. The estimate now is that, potentially 37% of the region's propylene capacity is impacted, 37% of benzene, and 31% of ethylene.
This is apart from the pressure put on production of these vitally important chemical feedstocks from generally weakened downstream demand.
BASF has shuttered facilities serving markets closely related to automobile production. Across the group, its plants are operating at more than 60%, management said.
ICIS analysis on petrochemicals: Dow and ExxonMobil
Dow said it is idling five polyethylene (PE)/elastomers facilities in the Americas for at least one month, and it is running reduced global propylene oxide (PO) and methylene diphenyl diisocyanate (MDI) rates until industrial demand improves. It is running its siloxanes production at reduced rates globally.
ExxonMobil said that volumes at its chemicals division were down in the first quarter for its non-US chemicals operations while margins for the segment were lower in the quarter, year on year.
US chemicals operations were constrained by overcapacity and the volumes from newly installed US Gulf Coast plants, but margins had remained firm because of cheaper quarter to quarter feedstock costs.
The LyondellBasell view
LyondellBasell said that its olefins & polyolefins segments – in the Americas and Europe/rest of the world – had experienced consumer-driven demand for polymers used in packaging and medical products but that the impact of the pandemic and low crude oil prices would continue to impact its businesses in the second quarter.
«Weak demand from markets for industrial and durable products is expected to persist», it said.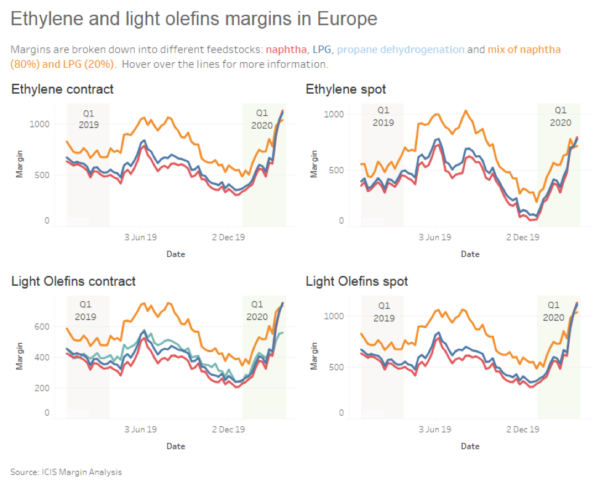 (To be continued…)