Transpotec Verona 2019. Romeo&Juliet by truck
Transpotec 2019. Trucks technology under the Alps arch Transpotec 2019, exhibitors in Verona grow by a quarter compared to the previous edition. The 406 companies mentioned live the paradox of having endless grasslands to ride and having to proceed with the handbrake pulled. In fact, Italy holds the sad record of the oldest circulating vehicle […]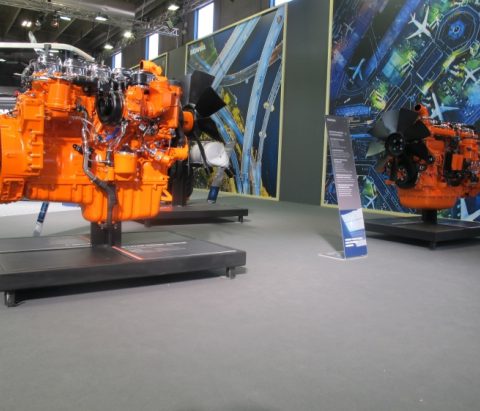 Transpotec 2019. Trucks technology under the Alps arch
Transpotec 2019, exhibitors in Verona grow by a quarter compared to the previous edition. The 406 companies mentioned live the paradox of having endless grasslands to ride and having to proceed with the handbrake pulled. In fact, Italy holds the sad record of the oldest circulating vehicle fleet in Europe, with an average age of 13.5 years. Faced with the obsolescence of trucks circulating under the Alps, the market haemorrhage recorded in January is even more pronounced: -9.9% for heavy vehicles and -1.1% for light vehicles. There are two challenges to be met: internationalisation and efficiency. 86% of Italian road haulage moves on national routes against a European average of 65%, with 40% of trucks travelling empty, against a European average of 20%.
The exhibition, which received the absence of the Italian truck manufacturer, Iveco, which recently experienced the handover from Pierre Lahutte to Gerrit Marx, lapped the chosen field of Diesel International, that of industrial applications.
CNH MOVES FORWARD. GERRIT MARX IS THE HEAD OF IVECO
The Transpotec 2019 was also a location for Stage V. At the Scania stand were in fact on display the 9-litre, 5-cylinder engine capable of delivering from 202 to 294 kilowatts, and the 13-litre, in-line 6-cylinder engine that goes from 257 to 405 kilowatts. Between the two was the Scr module, associated with tanks from 38 to 70 liters of technical urea, which is the common denominator of on road and off road emissions standards.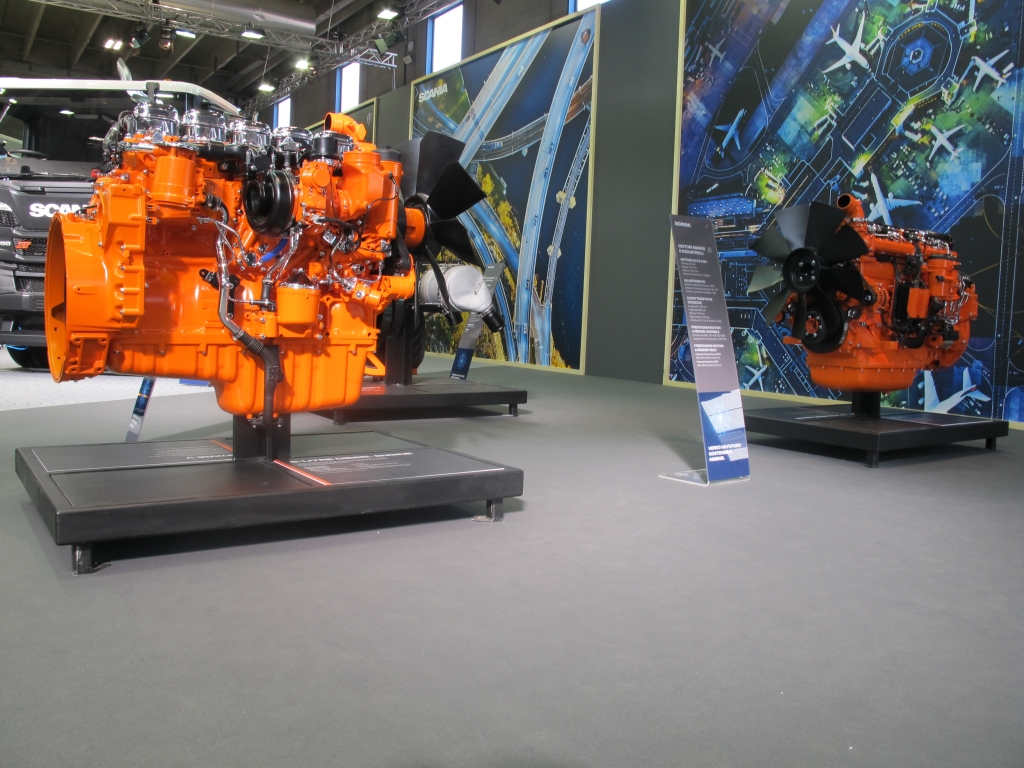 If we talk about Swedish and sustainability, we must mention the other hemisphere, that is Volvo, which exposed the FH equipped by the 13 liters LNG engine.
THE PARADIGM OF SUSTAINABILITY BY VOLVO. LNG AND DIESEL WORK TOGETHER
Talking about engines, MAN exhibited the D1556 common rail, which meets the Euro6d parameters with the SCR, without EGR and marks on the scale 230 kilos less than the D20 it replaces. The 9-litre scale delivers 294 kW and 1,800 Nm to its full potential, and will be offered by Man al Bauma in a registered version for earthmoving. At Transpotec 2019 the Mini Lion's, the minibus that completes the Lion of Nuremberg's bus proposal, was unveiled.
Industrial engines from Japan
An industrial touch for an unusual sector of stationary applications, that of refrigeration for trucks and trailers. We met two companies from the same Italian regi0n, GWS from Emilia and Mediafrigo from Romagna. Also in this case we propose again the derby that animated the final of the Diesel of the year 2019. GWS in fact chose the 3Tnv88 and 4Tn88 of Yanmar, Mediafrigo has instead exhibited in Verona the generators Supra 950 and Supra 750/850 equipped with Kubota 1105 and D722.