Volvo Penta 2020: fishing for big fish
Volvo Penta 2020, a balance sheet that is not so negative, despite the effects of the pandemic. Of course, Q2 and Q3 suffered a lot from lockdown, and it couldn't have been any other way. The two 'wings' of the year, however, confirmed the vitality of Volvo Penta. After a very lively first quarter, Q4 […]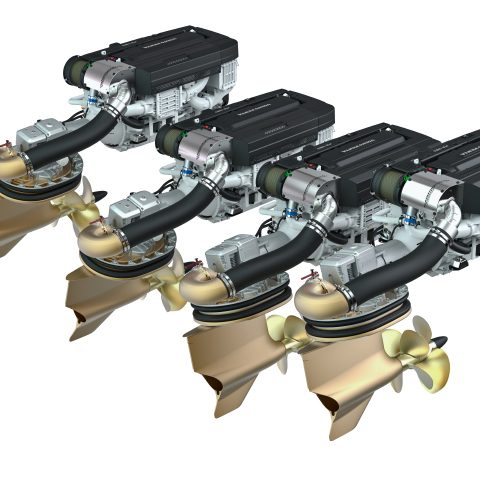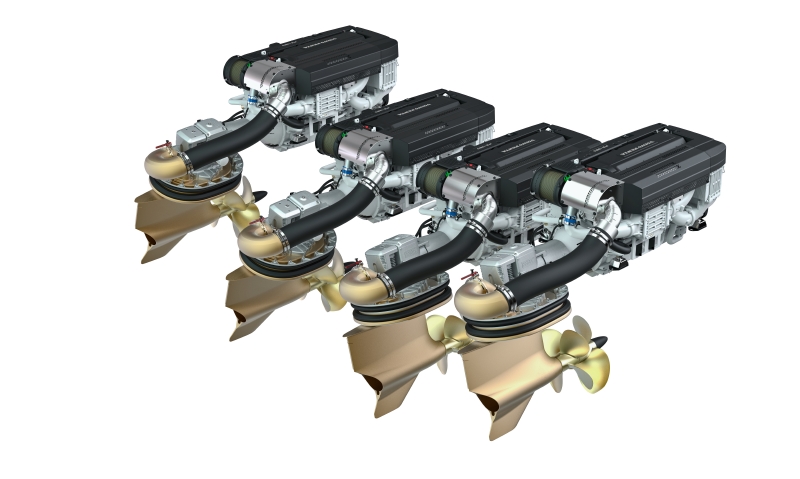 Volvo Penta 2020, a balance sheet that is not so negative, despite the effects of the pandemic. Of course, Q2 and Q3 suffered a lot from lockdown, and it couldn't have been any other way. The two 'wings' of the year, however, confirmed the vitality of Volvo Penta. After a very lively first quarter, Q4 also shows clear signs of recovery, wich is positive compared to Q4 2019.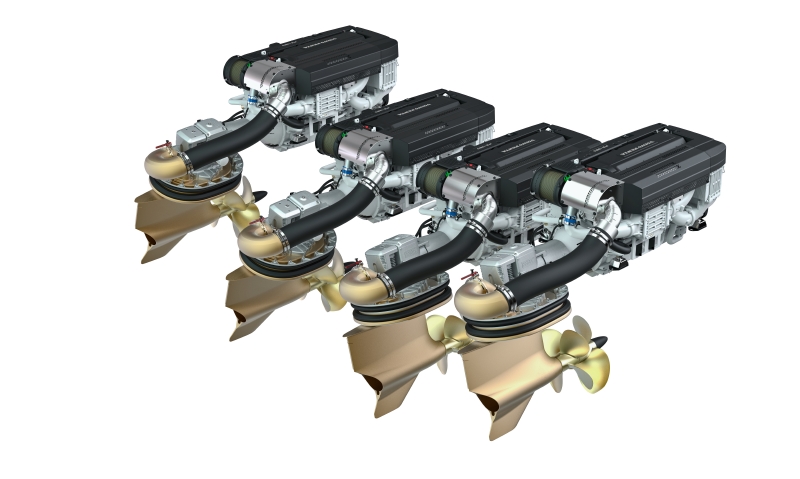 Volvo Penta 2020. Thinking big, acting bigger
Marine applications symbolise this two-speed trend. During the lockdown, retailers in Europe and the USA sold out of stock. On the other hand, it must be remembered that OEM and Volvo Penta Center were closed from 11 March to 2 May. The 'big fish' referred to in the title of the post are the San Lorenzo SX112 and the Mangusta 33GT. Both boats are powered by a Quad IPS1350. At 34.16 m (112 ft) it is the largest Volvo Penta-powered boat. Slightly less than the overall length of the Mongoose 33.3 m (109'3″). There are also interesting projects in the pipeline in the commercial boating sector. There are two activities with Danfoss Editron: the world's first fleet of commercial autonomous robot exploration vessels and a pair of hybrid-electric crew transfer vessels (CTV).
Waiting for the 2021 (Covid free, hopefully…)
What will be new in 2021? No engine launches, but lots of electronics, such as the new displays by Garmin, which will complement the current series, available from 10″ to 24″. There are three, 7″, 9″ and 12″: the latter version joins the existing one. On the way also the new ACP, the Active Corrosion Protection system for sterndrives, a couple of years after the launch. The new version will save up to 35% of battery charge. In February Volvo Penta announced the start of production and assembly of Seven Marine outboards at the organization's wholly-owned facility in Lexington, Tennessee. Now it's time to leave outboard engines business. Penta will focus its main target. And the target is, according to the President of Volvo Penta Heléne Mellquist «We believe that the indisputable need to drive advancements in sustainable technology must be our main focus. This is why, for the time being, the exploration of new technology together with the development of our core business, such as Volvo Penta IPS and sterndrives, will be the center of our efforts».
Industrial engines
Almost all OEMs that fit engines for 'versatile' applications, as Volvo Penta calls off-highway applications, are Stage V compliant. The year 2020 bequeaths to the power generation division the ATS module, which is revolutionary for stationary applications. D8, D13 and D16 are ready to go (as clean as possible). The 'versatile' also benefits from the transfer of expertise from Volvo Truck, as the Rosenbauer case shows. There is talk, ça va sans dire, of electrification, digitization and autonomous drive.