Weichai and Bosch: a perfect synergy for the top
Weichai and Bosch: a sinergy for the top? And what the word 'top' does it mean? If we asked you what the efficiency percentage of a ICE for truck applications is, what would you answer? Around 46 percent, of course! And instead… during the launch ceremony in Jinan, Shandong, China, TÜV SÜD and China Automotive Technology […]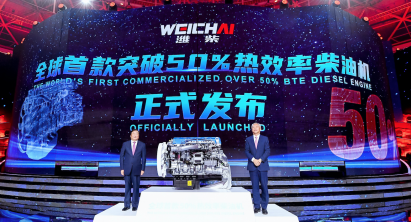 Weichai and Bosch: a sinergy for the top? And what the word 'top' does it mean? If we asked you what the efficiency percentage of a ICE for truck applications is, what would you answer? Around 46 percent, of course! And instead… during the launch ceremony in Jinan, Shandong, China, TÜV SÜD and China Automotive Technology and Research Center Co., Ltd. both awarded Weichai certificates for brake thermal efficiency of 50.26% (read here the news about Baudouin, a Weichai company).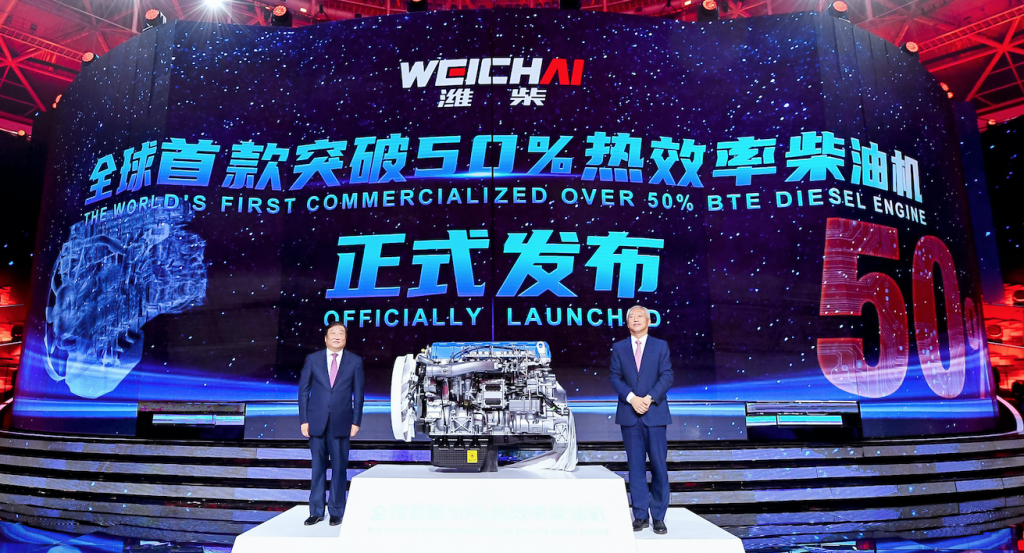 Weichai and Bosch: over the 50% 

efficiency

Bosch CEO Volkmar Denner commented: «In increasing the efficiency by four percentage points, we have jointly reached a new milestone.». After all, few time ago, Denner had made this clear: «The new diesel engines are the propulsion engine of the future, not the problem, but an important part of its solution».  

Let us listen to the words of those directly concerned. Says Weichai Power…
Weichai Power
In recent years, Weichai has gathered superior resources to carry out special research on brake thermal efficiency improvement. Especially since 2015, Weichai has established a special technical research team to use a large number of simulations and bench tests for thousands of solutions attempts and improvements. Every arduous cumulative progress of 0.1% finally led to a historic breakthrough. Weichai created five proprietary technologies: advanced fields synergy combustion technology, harmonius design technology, exhaust energy distribution technology, subzone lubrication technology and WISE control technology, which all help solve a series of world-class problems and achieve high efficiency combustion with low heat transfer, high PFP with high reliability, low friction loss, low emission pollutants, intelligent control, etc., so that the brake thermal efficiency of the base diesel engine exceeds 50%. Weichai not only launched the first base diesel engine with a brake thermal efficiency of over 50% to the world, but also easily met the China VI/Euro VI emission requirements, and was the first one ready for mass production and commercialization. Industry experts pointed out that based on the current 46% industry brake thermal efficiency level, when it increases to 50%, the diesel consumption will be reduced by 8%, and carbon dioxide emissions will be reduced by 8%. According to the current estimate of the current number of 7 million units in China's heavy-duty diesel engine market, if all are replaced with diesel engines with 50% brake thermal efficiency, we can save 33.32 million tons of fuel and reduce carbon dioxide emissions by 104.95 million tons per year.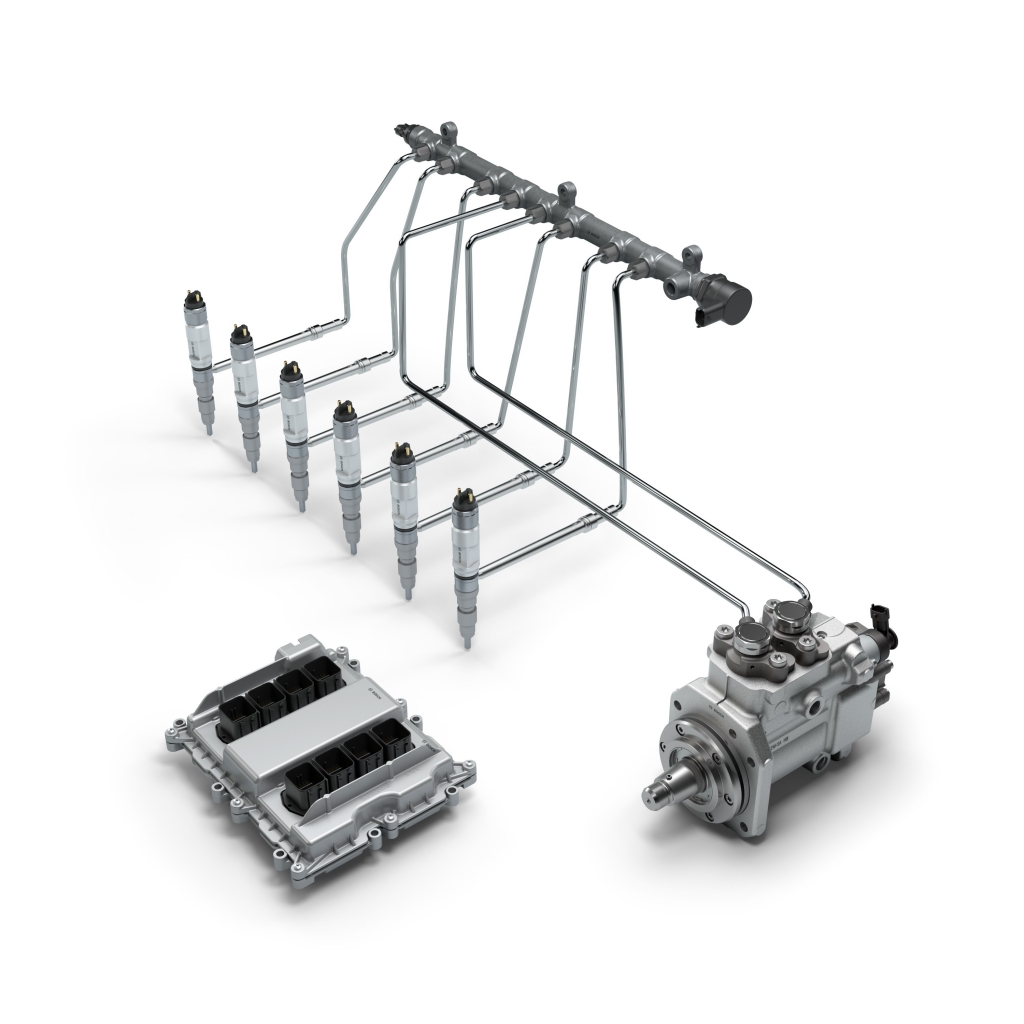 Bosch
Bosch provides its modular common-rail system for the six-cylinder diesel engine with 12.9 liters displacement. Because it guarantees efficient fuel supply and injection, it is a critical element in ensuring the engine complies with the China VI emissions standard. The Bosch system can be used for pressure levels from 1,800 to 2,500 bar and configured for engine sizes up to eight cylinders. High injector flow rates make it possible to optimize the combustion strategy and achieve high engine performance. Depending on the demands it is subject to, the system can last for up to 1.6 million kilometers. The common-rail system is also designed to work with an electrified powertrain. «In increasing the efficiency by four percentage points, we have jointly reached a new milestone. Even though the diesel engine is nearly 130 years old, its development continues,» said Dr. Volkmar Denner, chairman of the board of management of Robert Bosch GmbH. In addition to its common-rail system with injection pressure of 2,500 bar, Bosch also contributed its full technical know-how in fuel injection systems. Particularly when it comes to commercial vehicles, and above all when heavy loads have to be transported over long distances, the diesel engine will remain the preferred choice for the foreseeable future. For this reason, Bosch and Weichai aim to steadily refine this technology with an eye to protecting the climate and environment.